JACKTHREADS TO RELEASE EXCLUSIVE COLONY HOUSE JACKET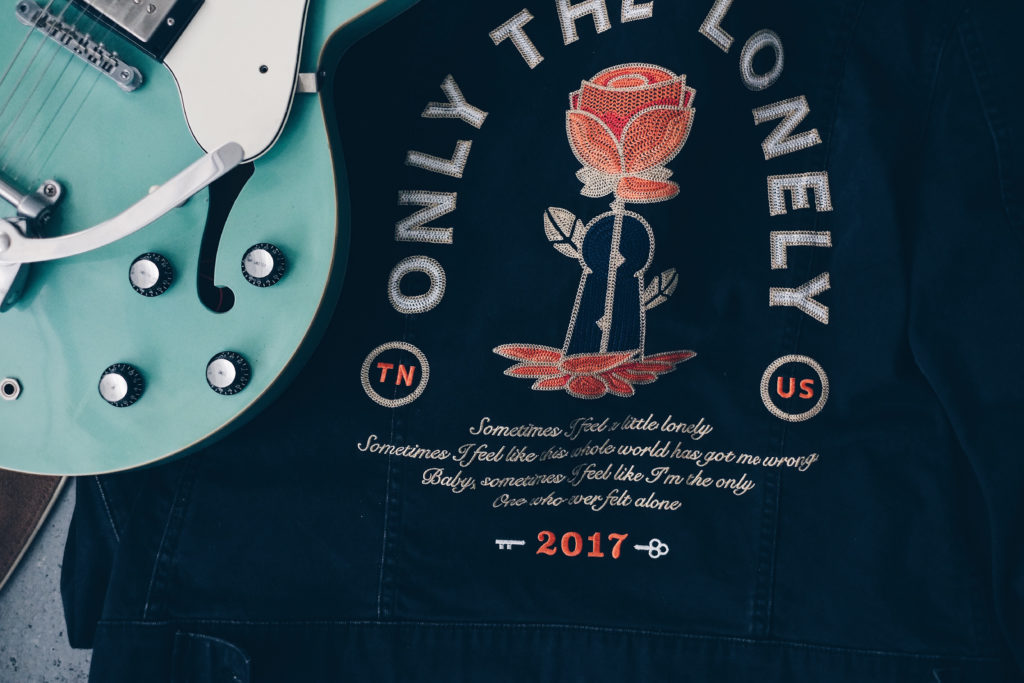 Menswear online retailer JackThreads has partnered with rock band Colony House on an exclusive jacket for the band's upcoming tour.
The jacket will be available for purchase at JackThreads.com on Thursday, March 2 – coinciding with Colony House's NYC Bowery Ballroom performance. The band kicks off its 40-city North American headlining tour next week and will carry the JackThreads jacket in its merchandise booths. Each purchase includes a unique code to download the band's brand new sophomore album, "Only The Lonely," in addition to unreleased content, including: an alternate download of "Lonely " (western version), photos from the road and behind the scenes footage from the studio and music video sets. The download will count toward Nielsen's SoundScan of their album.
The JackThreads x Colony House Tour Jacket, which retails for $100, is a washed black trucker jacket featuring chain stitched embroidery with "Lonely" lyrics in a layout reminiscent of classic Tennessee whiskey bottles, a nod to the guys' southern roots.
The partnership was born when the Nashville-based indie pop/rock band, Caleb Chapman (lead vocals, guitar), Will Chapman (drums), Parke Cottrell (bass) and Scott Mills (guitar), visited JackThreads HQ in Soho. The band and the JT team began brainstorming non-traditional ways to release their upcoming album. After landing on the idea for the jacket-album hybrid, the JackThreads design team took cues from "Only the Lonely" album cover art.
"Our goal is to connect with our listeners and push the boundaries of what we can offer artistically – not just lyrically," said Caleb Chapman, lead vocals and guitar for Colony House. "This jacket isn't merely a physical manifestation of our album, it's providing our fans exclusive content which gives them even greater access to our creative process."
"Music and fashion have always been intrinsically linked and they're essential to how our guys are living their lives," added Tony Kretten, creative director at JackThreads. "We wanted to make a jacket that could truly stand up to what Colony House goes through on the road. The jean jacket is an iconic piece that every guy should have, but to make it our own we used a washed black fabric with some stretch – it instantly feels like you've been wearing it for years, like an old band tee."