JCPENNEY SELLS TEXAS HOME OFFICE CAMPUS FOR $353 MILLION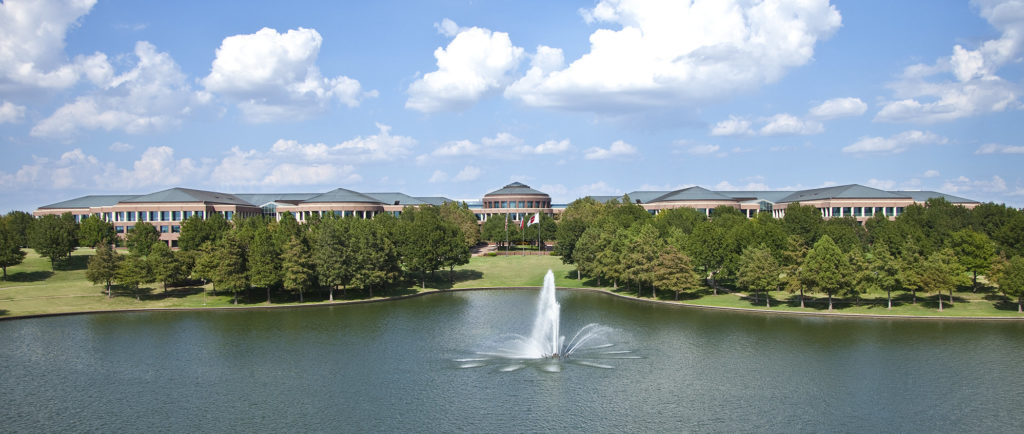 J.C. Penney Company, Inc. has announced that it has completed the sale of its Home Office building and surrounding 45 acres of land in Plano, Texas to Dreien Opportunity Partners, general partner of Silos Opportunity Partners, for a gross sale price of $353 million before closing and transaction costs.
The company previously announced that upon the transfer of ownership, JCPenney would lease back approximately 65 percent of the building, leaving the remaining square footage available for new tenants. The building lease expense would be offset by a reduction in maintenance costs, property taxes and interest expense as a result of paying down debt with proceeds from the transaction.
"Since we began exploring the sale of our Home Office, we have been quite pleased by the level of interest in the building," said Marvin R. Ellison, chairman and chief executive officer for JCPenney. "Our team reviewed numerous offers and decided that it was most advantageous to select Dreien Opportunity Partners, whose leadership recognizes the building's long-term potential and has demonstrated tremendous support of the company as we maintain our Home Office operations within the booming Legacy corridor. This transaction also represents a significant financial milestone for the company, as proceeds from the sale give us the opportunity to reduce outstanding debt and make improvements to our workspace, creating a modern and efficient environment that fosters productivity and seamless collaboration."
Prominently located near the intersection of Dallas North Tollway and State Highway 121, JCPenney has occupied the three-story 1.8 million-square-foot office building as its global headquarters since 1992. CBRE Capital Markets represented the company in this transaction.