JNCO TO RELAUNCH WITH NEW ROSE IN GOOD FAITH COLLABORATION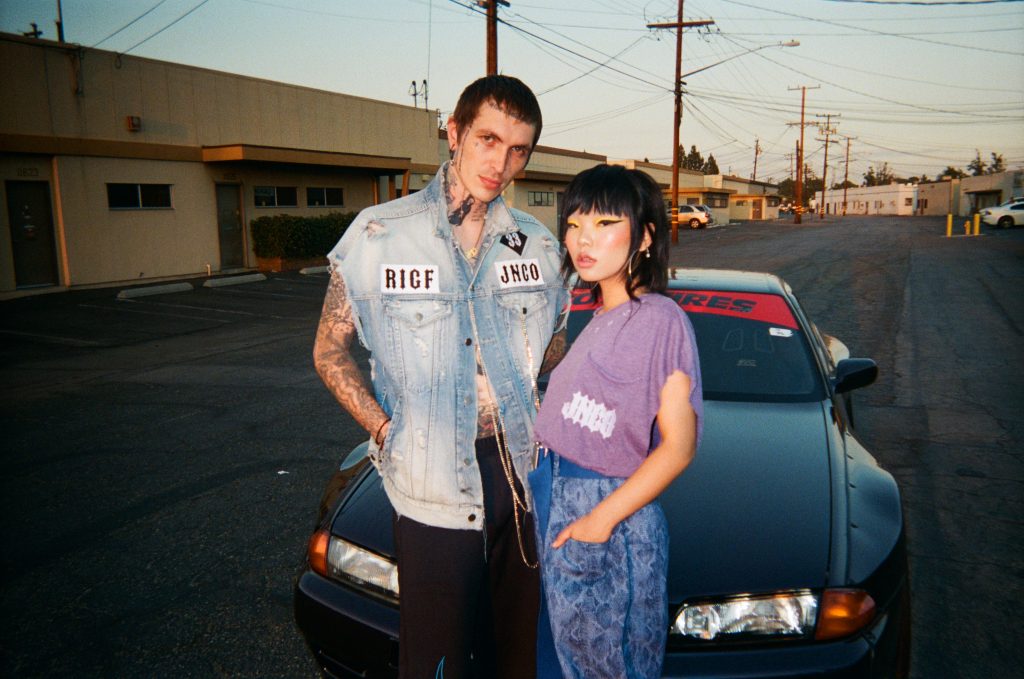 The iconic jeans brand from the early 2000s JNCO is relauching today with a new collaboration with contemporary brand Rose In Good Faith. The six-piece, unisex, luxury collection represents both Rose In Good Faith's and JNCO's first collaboration together; and serves in relaunching the JNCO namesake.
The RIGF x JNCO capsule collection forges a design which combines the "youth eternal" aesthetic of Rose In Good Faith, with high-octane colors, baggy unisex fitments, and luxury materials including: French-Terry, velour, composite neoprene, and Japanese denim. All hand-fabricated in small quantities in downtown Los Angeles.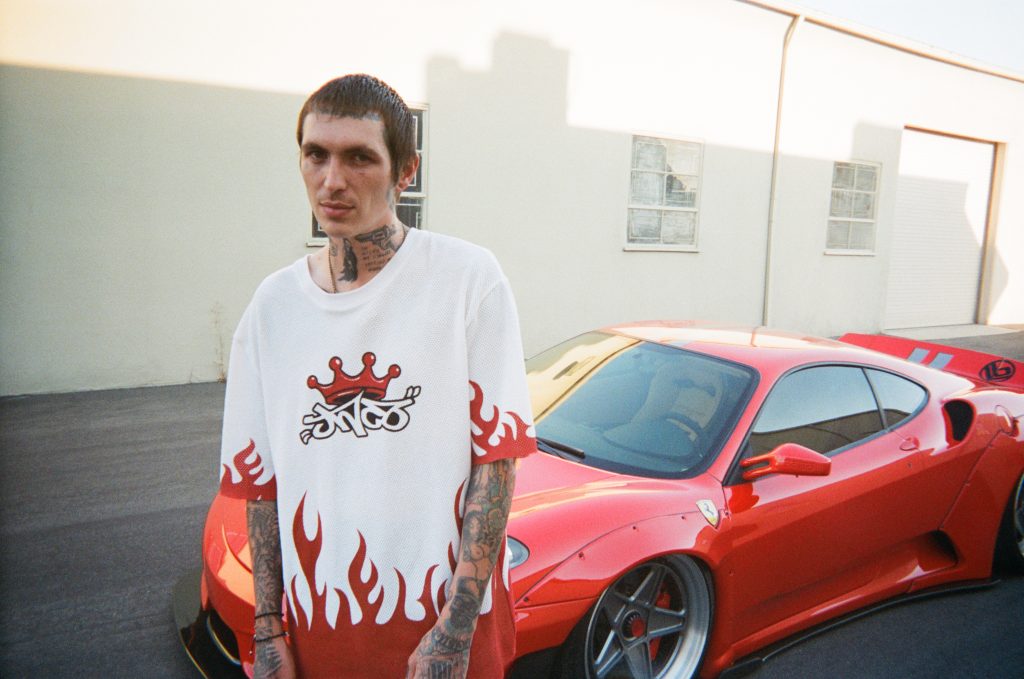 JNCO's signature aesthetic was defined by baggy pants and ultra-large pockets that were capable of holding spray-paint cans. "Often times people have an idea of what was, especially as it applies to JNCO. We are communicating a vision of not what was. Rather, what is, what will be," commented Rose In Good Faith co-founder Akiva Alpert. "We can talk about the RIGF x JNCO collection as an exercise in design, but this is also therapy. We design to work through the memories of our childhood, and channel our past into our garments. In a way, its living our youth, eternally. We want for you to embody a character every time you step into the collection."
The collection will launch through a five-day virtual pop-up, which will open on Thursday, August 17 at 6am PST and will close next Tuesday, August 22nd at midnight.