JOHN ELLIOTT RELEASES 10TH ANNIVERSARY CAMPAIGN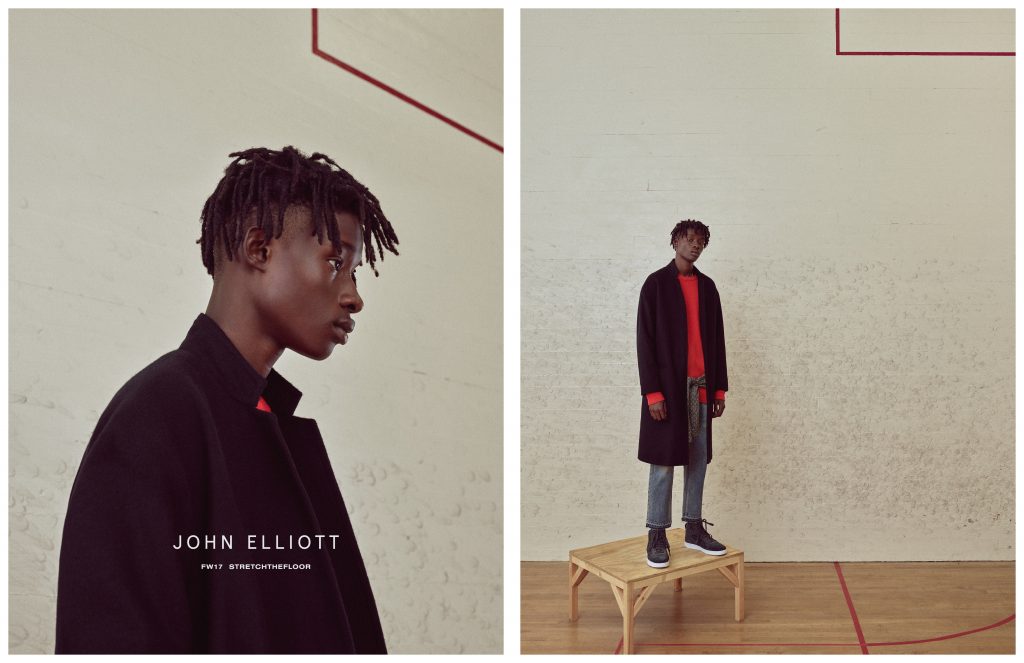 Los Angeles-based designer John Elliott has released the new campaign for his 10th anniversary season, dubbed Stretch the Floor. The campaign is a photographic extension of the brand's most widely received collection across both men's and women's industries to date.
The fall/winter '17 collection was inspired by the cultural exchange that happens as a result of playing summer basketball, specifically in the AAU and high school circuit.
In this forum, kids from every region are hand-picked to be a part of traveling basketball teams, where cultural exchanges take place in many different ways: on the road, between teammates, between opposing teams and amongst spectators who gather for each game.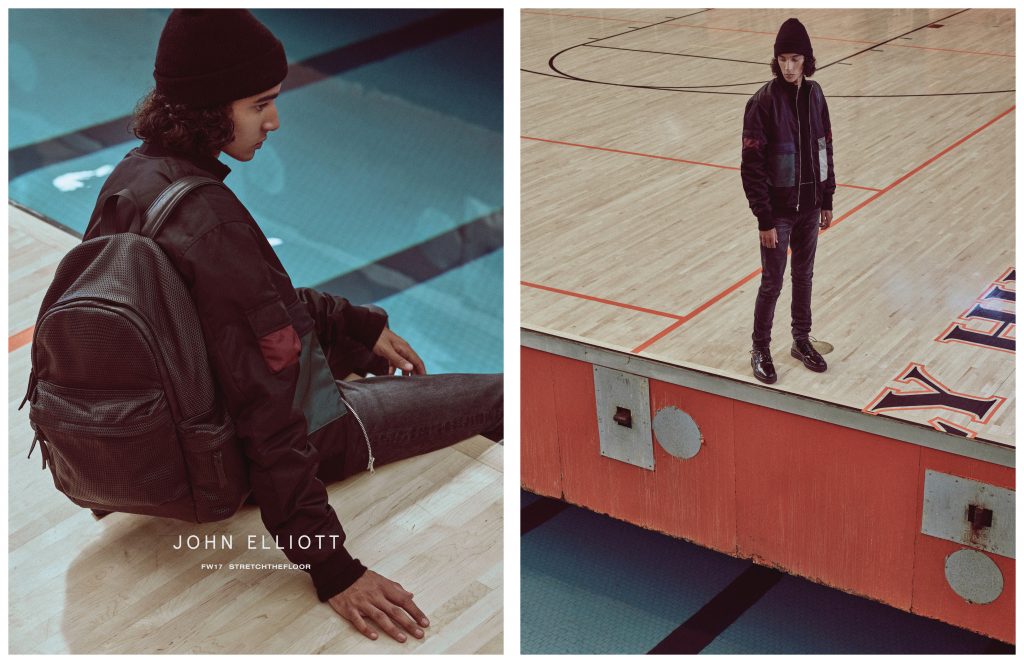 The most interesting exchange takes place amongst teammates in particular, when kids trade or share shoes and clothes – resulting in each one learning about the other, not only within the sport but in all aspects of life including music, style and cultural differences.
The campaign's corresponding lookbook, which will be released tomorrow, was shot at two L.A. high schools to capture the collection's inspiration. One of the high schools included a dual basketball court/pool gymnasium where the ball court physically retracts to reveal a swimming pool underneath to be used for swim practices. These locations can be seen throughout the campaign and lookbook.
The first drop of Elliott's fall/winter '17 collection will release on Monday, July 31 at johnelliott.co.