JOHN LOBB LOOKS TO NATURE FOR NEW AUTUMN 2017 COLLECTION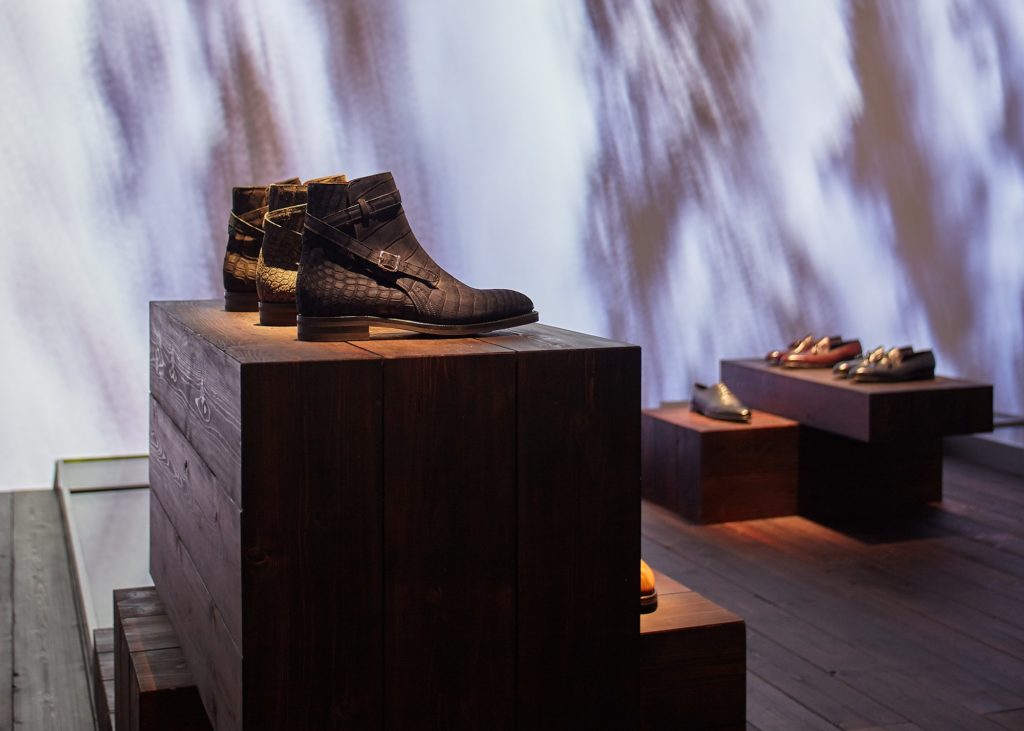 Inspired by the River Nene and its significance to the history of boot making in England, the John Lobb autumn/winter 2017 presentation explored the journey of the river, and the elemental nature of water.
With a focus on flowing, uninterrupted lines, the workings and finishings of raw materials underline the collection, which celebrates the vital link of nature and industry present in Northampton since the 16th Century.
Newly developed rubber soles based on archival wooden lugs and paired with the distinctive storm welt feature throughout the collection, ensuring singular protection from the elements.
A group of wholecut models highlight the house's unique use of large pattern pieces, emphasizing the inherent quality of the leathers used. An oxford is punctuated simply with five eyelets and waxed laces. The purity of a loafer absent of any stitches is underlined with distinctive punching and tassels.
Complementing a full brogue duo, a recipe from the Bespoke archives named 'Brun Lobb' has been unearthed and redrafted with meticulous care and collaboration between Artisans of the Northampton factory and Bespoke Atelier.