JOHN VARVATOS AND MACHINE GUN KELLY ARE ROCK SOLID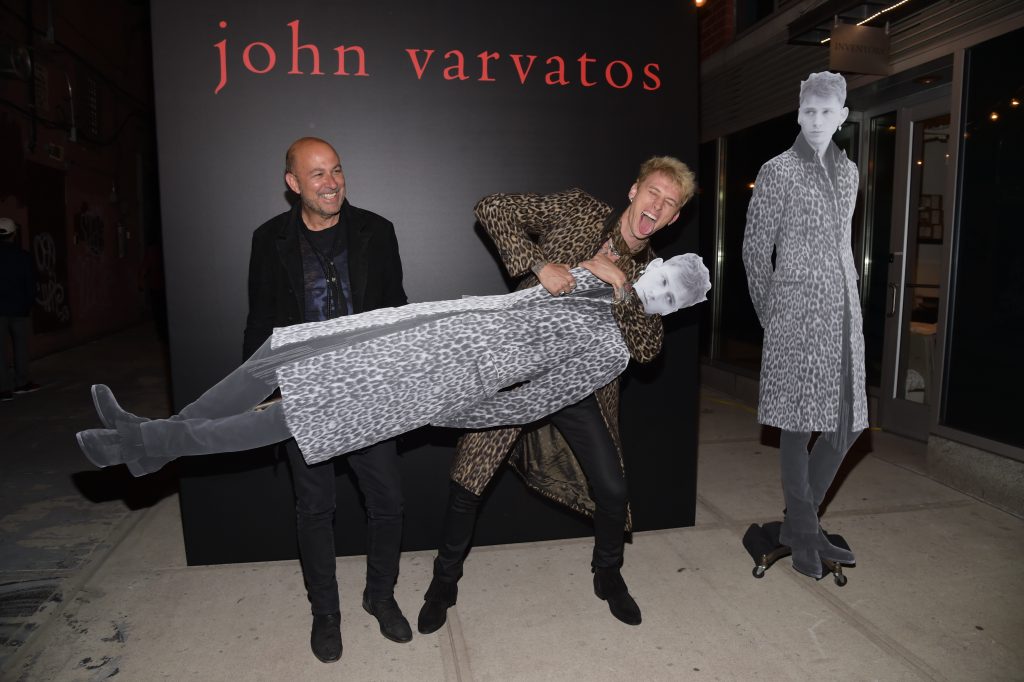 There is also something exciting going on in the world of John Varvatos – especially when it comes to rock n' roll music. Just today, the designer teamed up with Big Machine Label Group's CEO Scott Borchetta for an new joint venture that will allow these two edgy and outspoken creative individuals to discover and develop rock acts. (Their first collaboration will be the California-based band badflower.)
In addition, on Thursday night, Varvatos presented a concert by Machine Gun Kelly, the star of his most recent advertising campaign, at his store on the Bowery in New York (the former home of the rock club CBGB). Shortly in advance of the late-night show, MR sat down with Varvatos and Kelly (whose real name is Richard Colson Baker) for a free-wheeling conversation. Here are a few excerpts:
MR: How excited are you both about this concert?
John Varvatos: We've been booking the Bowery space for 10 years and I think this concert is going to kill like no other. The walls will be almost literally blown off.
Machine Gun Kelly: I woke up this morning ready to do to the show. This is the kind of a show that makes or breaks a band. It's been so long since I've done something in this kind of intimate space. We don't get to do shows/venues like this anymore, but this is our roots, this is how we started. And to do it in the old CBGB while wearing John Varvatos is really incredible. It doesn't get any more rock n' roll than this.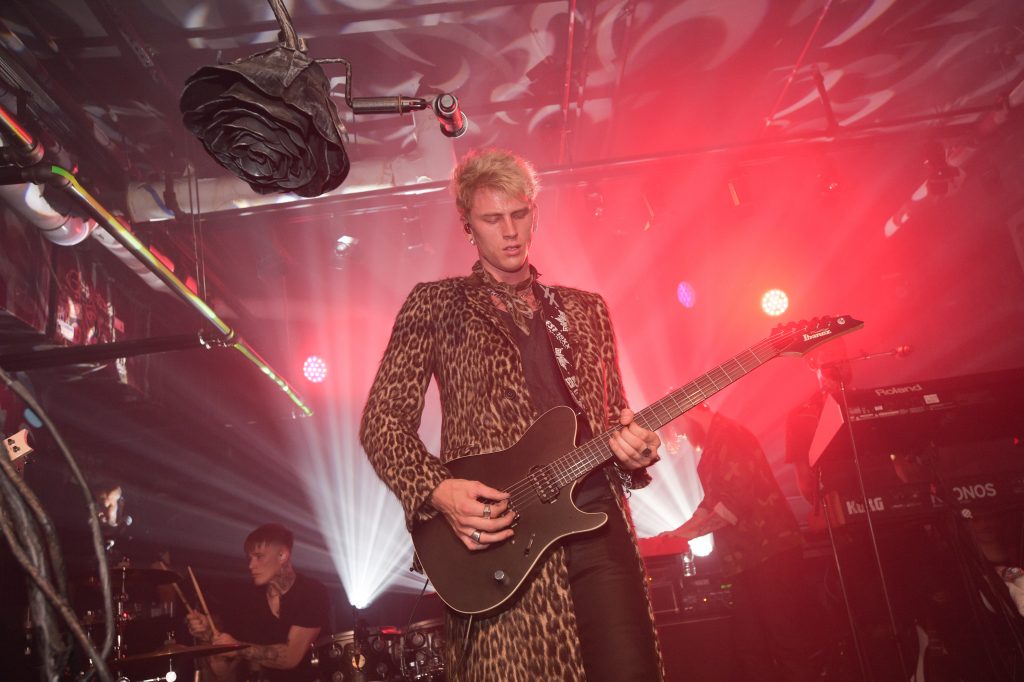 MR:  I was here as you were picking out his outfit for the show. It was a pretty fast process…
JV: I knew what I wanted him to wear for the show before he even came in this morning. That coat is his coat – it's what he wears in the campaign, it's what he closed our runway show in. And that almost didn't happen. He showed up 35 minutes before the end of the show and we had no time to fit him – we had fit it on somebody else – but, thankfully, it fit him perfectly. If not, he would have been watching the show from the audience. Not everyone can pull that kind of look off, but he can.  With some people, it would look like they're trying too hard, but it's totally natural on Colson.
MR: Colson, do you love wearing this coat? Or is it just a prop?
MGK: This is my coat now! Sometimes, these days, I wonder if a celebrity is just posing with a product. It's not like when Michael Jordan was advertising his shoes and you definitely wanted them because you knew Jordan was wearing them. But the truth is I've worn John Varvatos for years. In fact, after I got my first big paycheck, I went into one of his stores and bought a bottle of cologne, some coffee table books, a jacket, sunglasses and a scarf. And to this day, I have never felt more cool in my entire life than I did that day!
MR: Why exactly did you choose Colson for this campaign?
JV: Like the coat, I think the campaign works because it feels organic with Colson. I think this kind of advertising works better when you're already friends, and not just a fan, which is true of the two of us – and most of the rock acts I've worked with over the years. But one of the great things is that I think this campaign reaches people who are not Colson's target audience as well as people who are his fans who might not know our brand. It's only been out for a little while, but the reaction has been phenomenal. I know because I've seen our website traffic triple since we've started.
MGK: It's so true. I was in the hotel elevator at 3am the other night, and this 40-something guy, totally wasted, gets on, and he's like "I know you. This is so cool. You're Machine Gun Kelly and you're in that new Varvatos campaign. He could remember all that even though he'd probably had a billion drinks!"