JOS. A. BANK INTRODUCES PERFORMANCE FABRICS INTO ITS CLOTHING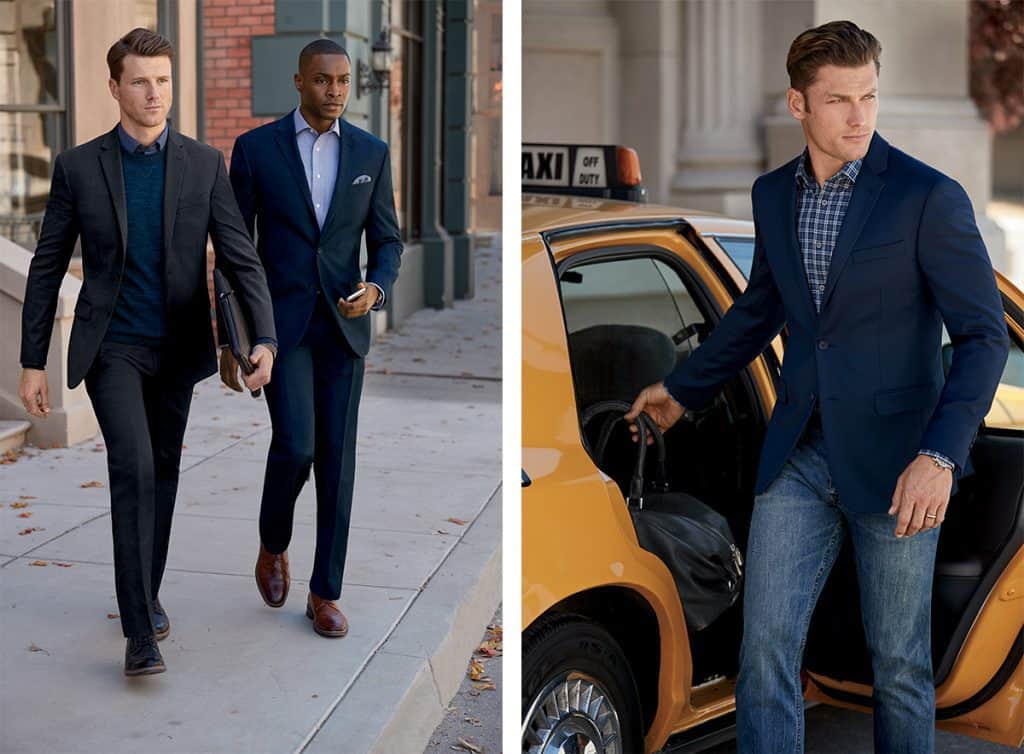 Jos. A. Bank, a subsidiary of Tailored Brands, has introduced a new clothing collection for the modern traveler under the TravelTech label, featuring 37.5 performance technology.
TravelTech is a tailored clothing and sportswear line that incorporates this new layer of high performance technology that is most commonly found in sports performance gear. The collection of slim fit to traditional fit garments from suits to dress shirts and sportswear has been made more comfortable.
Stretch material is built into the waistband of the suit pants to provide unrestricted range of motion.  Zippered utility pockets are strategically placed inside jackets and pant. Suit separate jackets and sport coats start at $498, pants start at $200, dress shirts start at $89.50, and sportswear starts at $99.50. This new collection will be available exclusively at Jos. A. Bank stores across the United States as well as online at josbank.com.
The TravelTech collection uses the 37.5 fabric technology developed by Dr. Gregory Haggquist, founder and chief technology officer at Cocona, including the patented processes that keep particles active throughout the manufacturing process to improve the performance of yarn, fabrics and film. The yarn used in TravelTech garments works from the lining to the mesh to the exterior fabric, which helps maintain the optimum microclimate for your body. These sportswear and tailored clothing items are now a more comfortable option for the daily rigors of the modern-day traveler.
"It is exciting to see our 37.5 technology incorporated into tailored men's clothing," said Dr. Haggquist. "With this collaboration with Jos. A. Bank, they have created a more comfortable technologically advanced suit for the everyday professional. So now you can look great and feel comfortable all day long with the TravelTech collection."