JOSEPH ABBOUD TO DRESS 24 NBA COACHES THIS SEASON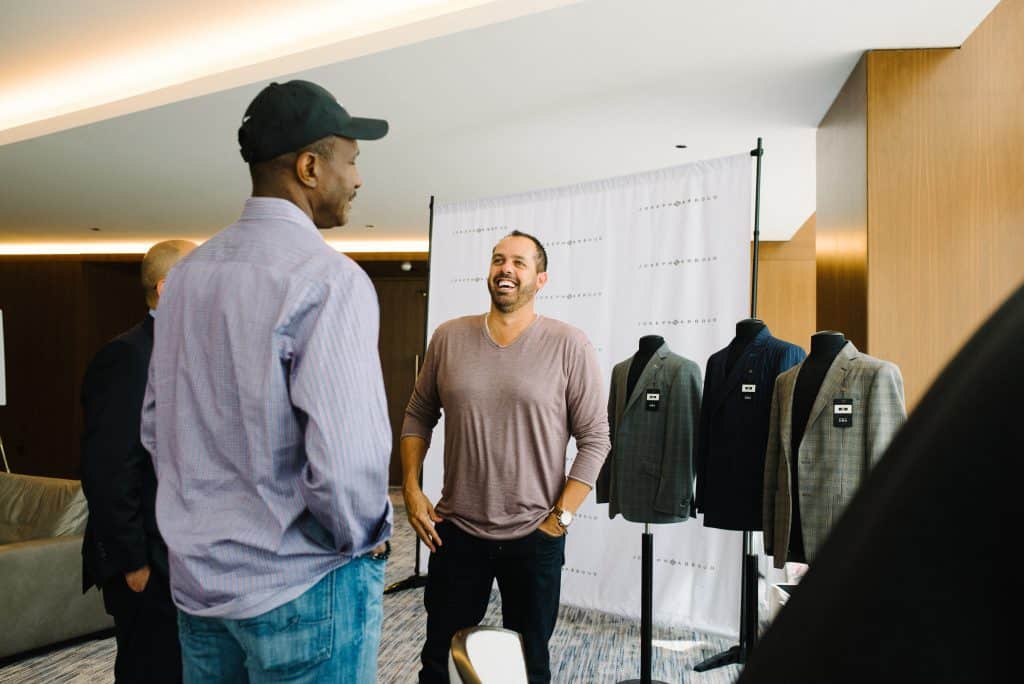 Men's Wearhouse enters its ninth year in partnership with the National Basketball Coaches Association (NBCA) as the Official Wardrobe Supplier to the NBCA. Joseph Abboud will be dressing 24 NBA head coaches in Joseph Abboud Custom suits for the 2017-2018 season.
Each head coach has been fitted at the NBA Coaches Summit in Chicago this past September where they carefully selected from a range silhouettes, styles, and the finest Italian fabrics to personally design their custom suits. Each coach will receive 10 suits and 20 ties this season.
"With 82 games a season, it's important to look professional and have confidence on the court," said Steve Kerr, head coach of the Golden State Warriors and winner of the 2017 NBA Finals. "We have incredible pride representing an American made brand like Joseph Abboud."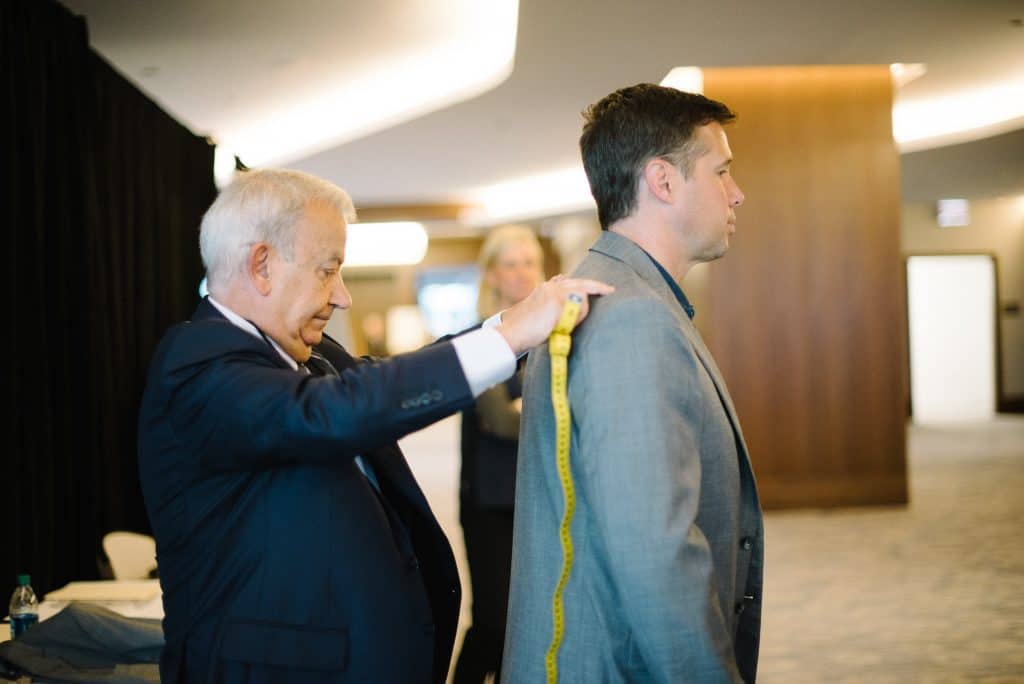 As part of their commitment to the partnership, the coaches will be giving back by participating in the annual Men's Wearhouse National Suit Drive in July. Men's Wearhouse collects gently used professional clothing for Americans transitioning back into the workforce. Men's Wearhouse partners with over 170 non-profit organizations across the country to help disadvantaged individuals regain employment through job readiness programs and workforce assistance
"The National Suit Drive is a great cause that helps give confidence to those seeking employment and I'm proud to be supporting it," added Rick Carlisle, head coach of the Dallas Mavericks and president of the NBCA.