KATAMA LOOKS TO THE CHESAPEAKE BAY FOR SPRING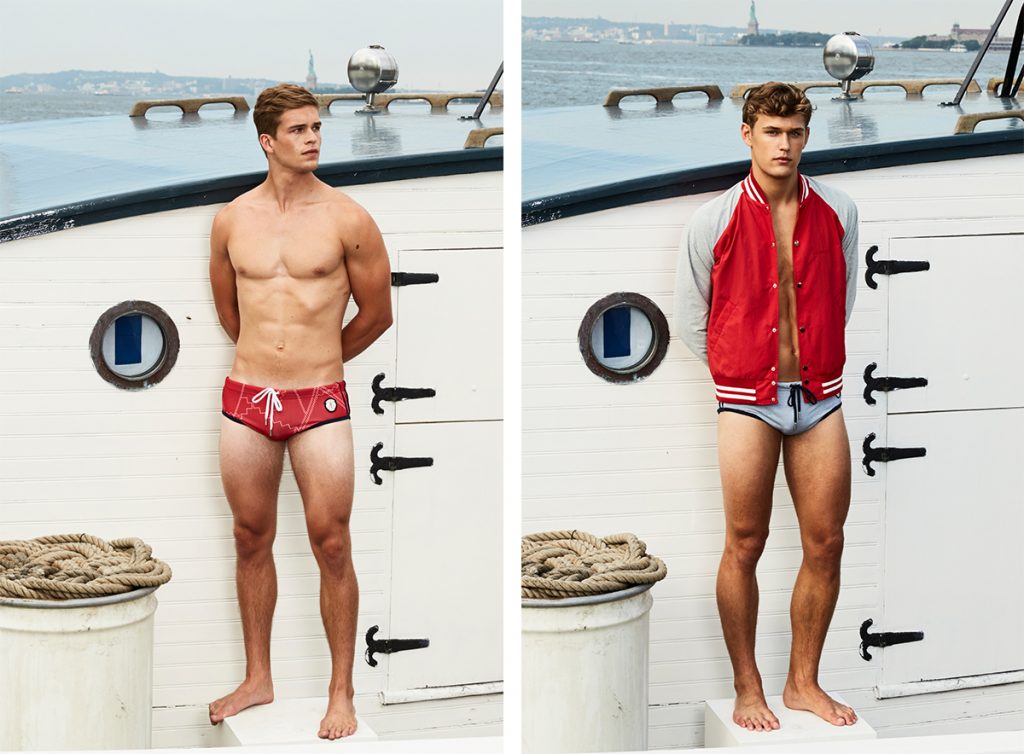 Creative director and founder Garrett Neff, launched the Katama spring/summer '18 "Yacht Club" collection aboard New York's 'Grand Banks' schooner, moored on the Hudson River.
The presentation featured 24 models dressed in the new collection of luxury men's swimwear, alongside knits, jersey and latest outerwear offerings. The brand also debuted footwear and jewelry through its collaborative efforts with Greats and Lizzie Fortunato Jewels, respectively.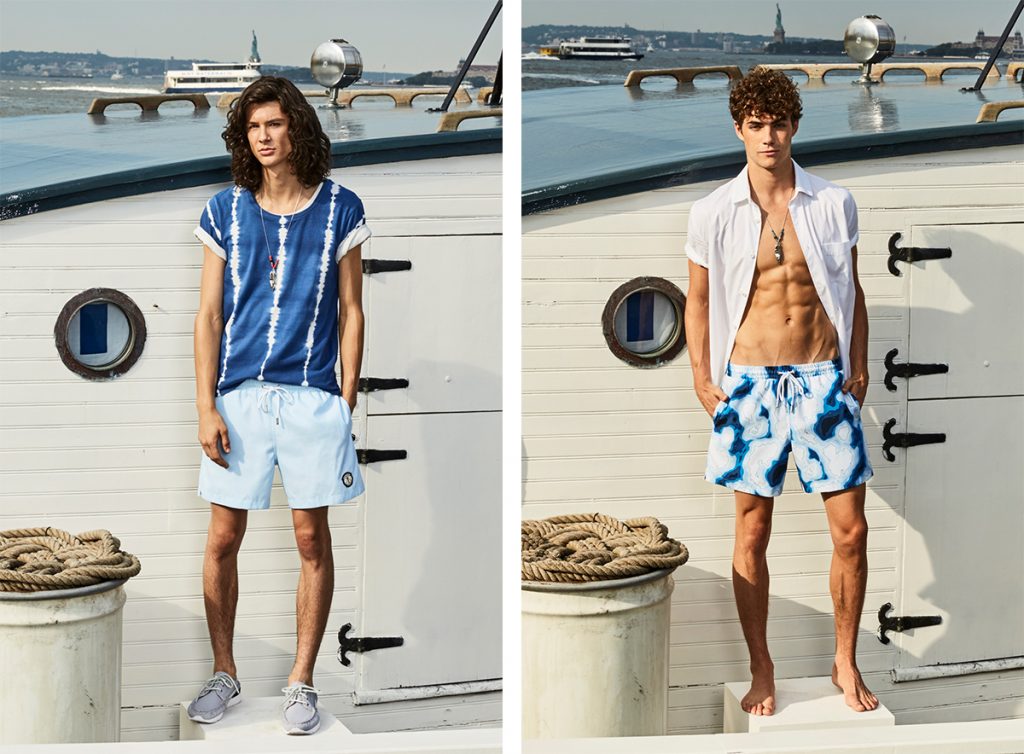 "This collection is inspired by my childhood years on the Chesapeake Bay, and my endless adult search for the perfect East Coast getaway," said Neff. "The Bay offered countless outdoor and open water based activities where I could interact with nature and bond with friends on new activities either on deck, or in the ocean itself. Recently, I find myself seeking getaways that offer that same active lifestyle away from the city, where we can enjoy those rare moments of solace from our busy, wired everyday lives."
"You'll see touches of the carefree American summer in our collection, as well as new apparel inspired by those cooler days and nights on the water," continued Neff. "New outerwear such as the Team and UV bombers are all made in our swim fabrics. New takes on the summer sweater, including the on-board essential Ian hoodie, complete the season's uniform."