Kathy Bufano: The Woman on Top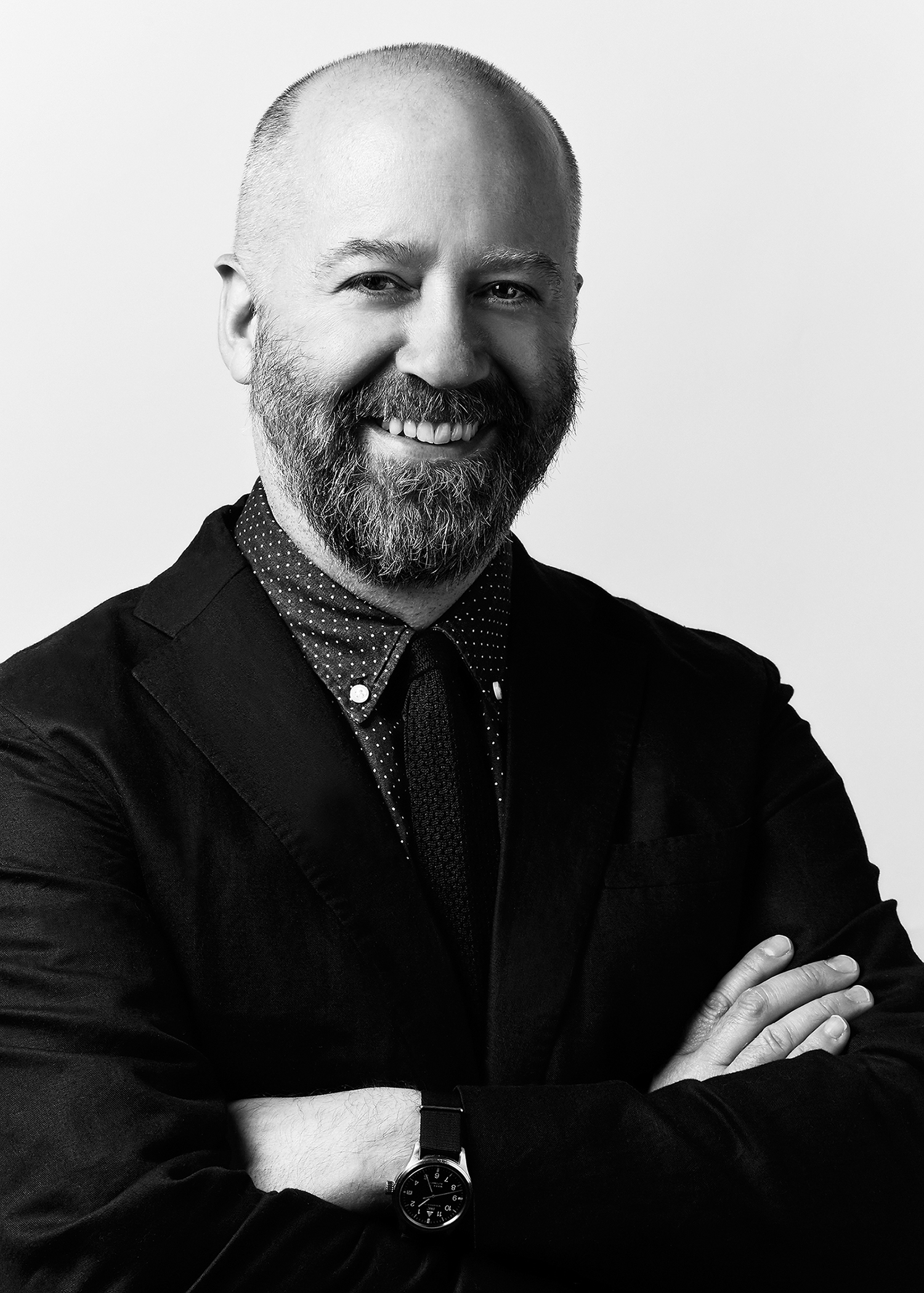 Focused on becoming a $6 billion business, Kathy Bufano is bringing fashion to the forefront.
When we walked into Kathy Bufano's office, we immediately knew she wasn't from the South. Bufano, Belk's president of merchandising, was dressed from head to toe in black, looking both fashionable and powerful (but not Southern!). It didn't surprise us to learn that Bufano grew up in Chicago and spent most of her career between there and New York.
Bufano's rise up the corporate ladder has coincided with retail consolidation. She started as a buyer for Lord & Taylor when it was acquired by May Company. "That was quite the experience for someone just starting out in the business." Then she joined Macy's when it was acquired by Federated. "Going through that merger was exciting. I found the diversity of Macy's customers extremely interesting. I went through a tremendous amount of personal and professional growth during that time." After that she went to Sears when they acquired Land's End and left right after the K-Mart merger. Finally, she joined Belk just as they acquired Parisian. "I quickly learned that to be in this business, you have to respond well to change."
According to Bufano, Belk's major strength is that they're not afraid of change. The team is focused on reinventing the brand for today's modern, omni-channel world. And the support for reinvention starts from the top. When Bufano suggested hiring an outside consulting firm, she remembers Tim Belk's response: "He said, 'That's great! And while you're at it, get rid of that fuddy-duddy logo.' This is a forward-thinking company, and Tim and Johnny [Belk] are focused on the Belk of the future. We appreciate our rich, 125-year heritage, but we're also concerned with how we're positioned 125 years from now."
Bufano hired an outside consulting firm to redefine the company's mission, vision and values. And in 2010, Belk introduced the updated logo and coined the tagline "Modern Southern Style." Bufano says they did a tremendous amount of research and focus group studies to define what their customers truly valued about the company. "While 80 percent of our customers are women, women's is not 80 percent of our business. We learned that she's the influencer and she relies on Belk for her lifestyle. So our mission is to give her the value she deserves and the fashion she desires." They also learned the customer was responding to more modern assortments. They tested the phrase "Modern Southern Style" extensively and received a great response. Within six months they changed each store's logo and started promoting the new tagline, starting with their sales associates.
Now, Modern Southern Style has evolved from a fashion point of view to a lifestyle. "It's an attitude," she says. Belk is building off Modern Southern Style by launching various contests and talent searches like their second annual Modern Designer Showcase (searching for rising fashion design stars) and Modern Southern Music (searching for the next big musical act). Belk is also expanding its national awareness through sponsorships like ACC football's Belk Bowl, on television shows like Project Runway, and on the CMA awards. "It's all about building out the lifestyle," she says. "Modern Southern Food is an opportunity; Modern Southern Art…our goal is to blend the fashion and lifestyle worlds together."
Bufano says their good/better/best strategy is a main ingredient in their secret sauce. "Our good business is our high-quality private brands. Then we have a core moderate, branded business with Izod, Chaps and Columbia. And then we have a large and vibrant Polo business. Polo in the South is a match made in heaven. It's a generational brand for our guy: it's kids; it's the college guy or his dad or his grandfather. We also have a nice Nautica business, and we're growing Vineyard Vines. Then we have that modern piece with Calvin Klein. We're also developing private brands in that [modern] space with Made Cam Newton, a collection of updated sportswear and clothing. Cam Newton is young, handsome and fashionable. He does lots of in-store appearances and we get just as many women coming as we do men!"
Bufano's current focus is on growing Belk to become a $6 billion business. She says while they're not "hunting for acquisitions" it's also not out of the question. "We're focused on our omni-channel roadmap to create the Belk of the Future. In addition to re-positioning our e-commerce and mobile sites, we're updating our customer service terminals in each of our locations and trying to build 'the store of the future.' We're trying to find the different ways that we can fulfill what she needs—buy online, pick up in-store—all the different variations of the modern retail landscape."
Digital is the fastest growing piece of Belk's marketing spend because it drives e-commerce (up double-digits year over year). "We picked up 40-plus percent in the digital space. Our largest store does about $80 million, and this year e-commerce will do $290 million," she says. Not surprisingly, she says newspaper has been declining, and so their insert program as far as circulation has been declining too. They've begun national broadcast advertising on ESPN, which has helped propel outside of their regional footprint—all efforts to drive customers back to Belk.com. Bufano also says their direct mail list is robust due to the success of the Belk credit card. (47 percent of revenue is driven from the Belk Card.) "We're investing in testing CRM so we can better personalize the offering and expand our footprint in terms of making more robust marketing decisions."
In addition to revamping the website, Belk is investing in updating brick and mortar stores as well as opening new stores. Belk is spending close to $20 million on the gut renovation of the Dallas flagship. "Opportunities for flagship stores don't come up everyday," notes Bufano. "And Dallas is a boom town. We have 14 smaller stores in Texas that have been up double-digits. Most are located around the Dallas area and have strong women's contemporary sportswear and shoe business. Texas loves Polo and premium denim, which is an important piece for the men's business. We'll use this store to experiment with more exciting visuals and layouts and incorporate video. This flagship gives us the opportunity to leverage our scale and expand our marketing in terms of broadcast and digital. We're planning a big benefit at the grand opening benefitting Susan G. Komen. Hayden Panettiere is our celebrity spokeswoman and will be at the event. It should be quite the kick-off!"
A Southern Moment
Through Belk's rebranding research, Bufano and her team learned that statistically, this is the South's time. She explains that the U.S. grew by approximately 23.5 million people over the last census, and 12.5 million of those people moved, lived or were born in a state where there's a Belk store. Bufano compares it to California's cultural influence in the 1950s to 1970s. "California influenced food, music; it was the cultural epicenter of growth during that mid-century time. The South is in that time now because of population growth, and the Southern influence from industries like music and food. Where California loomed in the country's psyche back then, the South is the influence now. Our mission, was to figure out how to get all the people moving down here to understand what Belk is about."
Competitive Landscape
Bufano shares insight on the competition.
Macy's is a great competitor, and they're most like us in terms of their vendor matrix and pricing strategy. While they have a regional planning group, our strength against them is that we are the South. We live the lifestyle, we understand the climate, the personality which is an absolute competitive advantage.
Dillard's is more regional and a very different competitor in Texas than they are in the Carolinas. Dillard's is Texas-focused and has great merchandising. They have less emphasis on value than we do; we're a little more promotional, but we share a lot of customers with them which is why we're so clear on our positioning of Modern Southern Style.
JC Penney was a very strong competitor in the middle markets and they had excellent kids, home, men's and young men's businesses. They just had a terrible year and we benefitted from that point blank. The amount of volume they lost was gigantic. As a 90-year-old brand they have a tremendous amount of customer affection, but customers are fickle. When you drop close to $5 billion in revenue, everyone picks up a piece of that.
Kohl's is private brand-focused with very few national brands. They're hugely promotional and off-mall, so they're a good competitor especially in some of our smaller markets.
We think TJ Maxx is a competitor especially when they open up in a space where we're the only game in town. They do very well with "the hunt" of designer brands. Even though they may not have a full assortment and sometimes carry older merchandise, I'd still prefer them not next to us!
Management Style: Confident and not afraid to make mistakes.
Likes most about Belk: I very much enjoy the team I work with, the culture at Belk and the leadership of Tim and Johnny. I like the fact that we represent a group of people from every different retail organization and it's almost like a State of the Union coming together to build brand Belk.
On Belk's promotional strategy: We are a high-low department store. About six years ago we as a team came together to rationalize and de-clutter our promotional calendar. I can't wave my magic wand and say I don't want to do coupons and sell everything at regular price, because our customer has told us that she likes coupons. However, we've drastically improved our profitability and our gross margin because of de-cluttering our promotional calendar. It's paid off in terms of AUR, the vendor matrix we've been able to secure and the overall health of our business. I don't have the hubris to say that I am going to take away all promotions, but we are focused on becoming less promotional.
On giving back: Belk is very philanthropic in our community involvement. We have large-scale events and partner with charities like Susan G. Komen, but we also work with local organizations and give back directly to the communities where our smaller stores are located.
On cultural differences between the North and South: My daughter just graduated from Boston University where she and her friends would go to classes in their pajamas. Down here, college girls wear party dresses to football games!