KITON DEBUTS NEW 'URBANWEAR' COLLECTION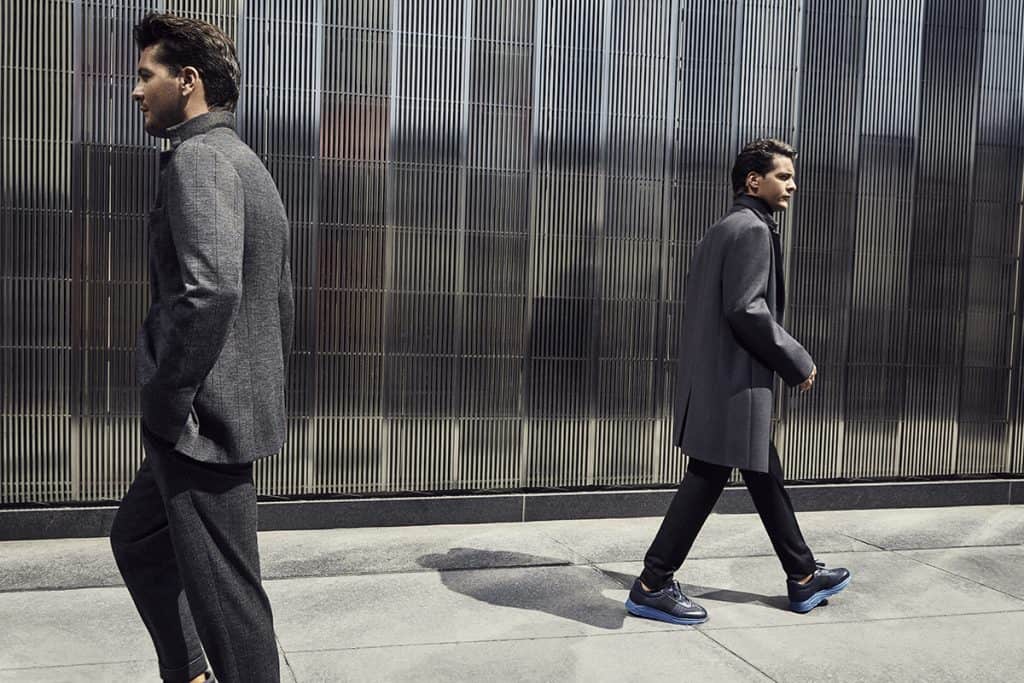 Iconic Italian menswear brand Kiton celebrated the launch of 'KNT' – a high-end fashion urbanwear collection, on Thursday night at its New York City store.
Created in Italy by Mariano and Walter De Matteis, third generation of the Kiton family, KNT (which stands for Kiton New Textures) incorporates the tailoring knowledge that Kiton is known for and combines it with modern cuts and nonchalant structures that are inspired by urban architecture and metropolitan culture.
The complete KNT menswear assortment consists of matching monochrome garments with clean-cut lines and features separates including jackets, joggers, shirting, sneakers, and more. Textiles patterns and style garments are inspired by the lines of urban architecture. Black, white, shadows of grey and blue are the key shades of the collection.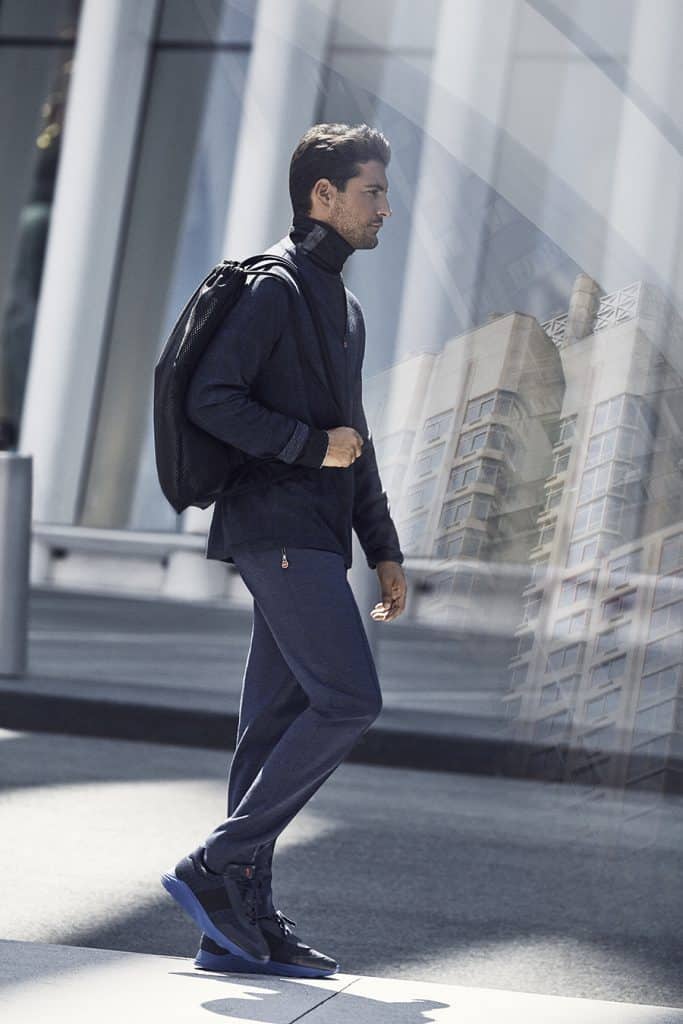 Speaking to the new generations of world citizens, KNT aims to be the new way to interpret the own personal style with the collections young and sophisticated appeal. The collection is designed for the modern globetrotter, a man who adores exploring new places, discovering new cultures, putting his own life in a suitcase and setting off. A man who is an authentic dreamer who lives in elegance as the harmonious balance between dynamism and relaxation, design and comfort.
Each piece is an expression of the iconic Kiton fabrics, such as 14-micron wool, combed Italian cashmeres, linen and sea island cotton. These fabrics are created by the round looms which are usually used for weaving the finest quality of socks. The woven process ensures the creation of light, wraparound, naturally elastic fabrics, ideal for the gentleman on the go.
KNT will be available in select Kiton boutiques worldwide and in choice department stores starting this month.