KNOT STANDARD OPENS MANHATTAN HOLIDAY SHOP WITH FRENCH FABRIC MILL DORMEUIL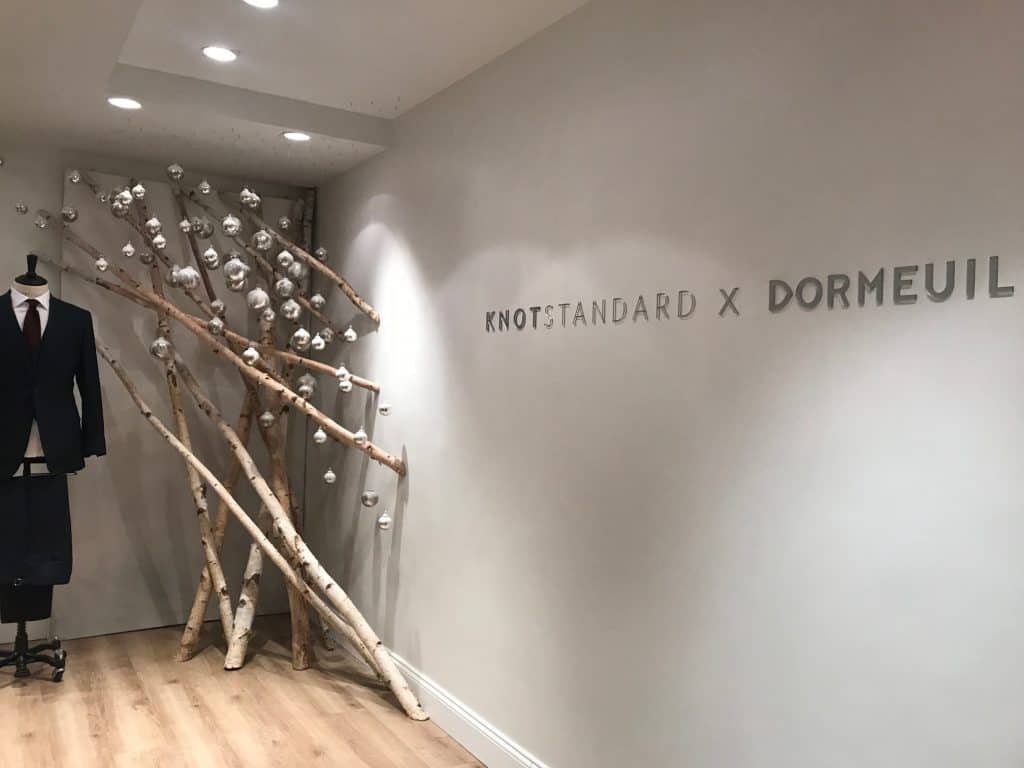 Custom menswear company Knot Standard has teamed up with French luxury fabric mill Dormeuil to open a new December Holiday pop-up shop on Manhattan's Upper East Side. Located at 989 Madison Avenue, next to the iconic Carlyle Hotel, the shop is now open through Friday, December 22.
The boutique Holiday Shop will feature exclusive Dormeuil fabrics available only to the location. The 1,000-square-foot shop experience will feature Knot Standard's proprietary technology that allows customers to digitally design and visualize hundreds of fabric options to create their own unique custom garments on a large in-store touchscreen or any iPad, prior to purchase. Additionally, the boutique will feature exclusive Dormeuil fabrics available only to that location. Together the two companies will offer a line of luxury custom products, including custom suiting, blazers, chinos and more.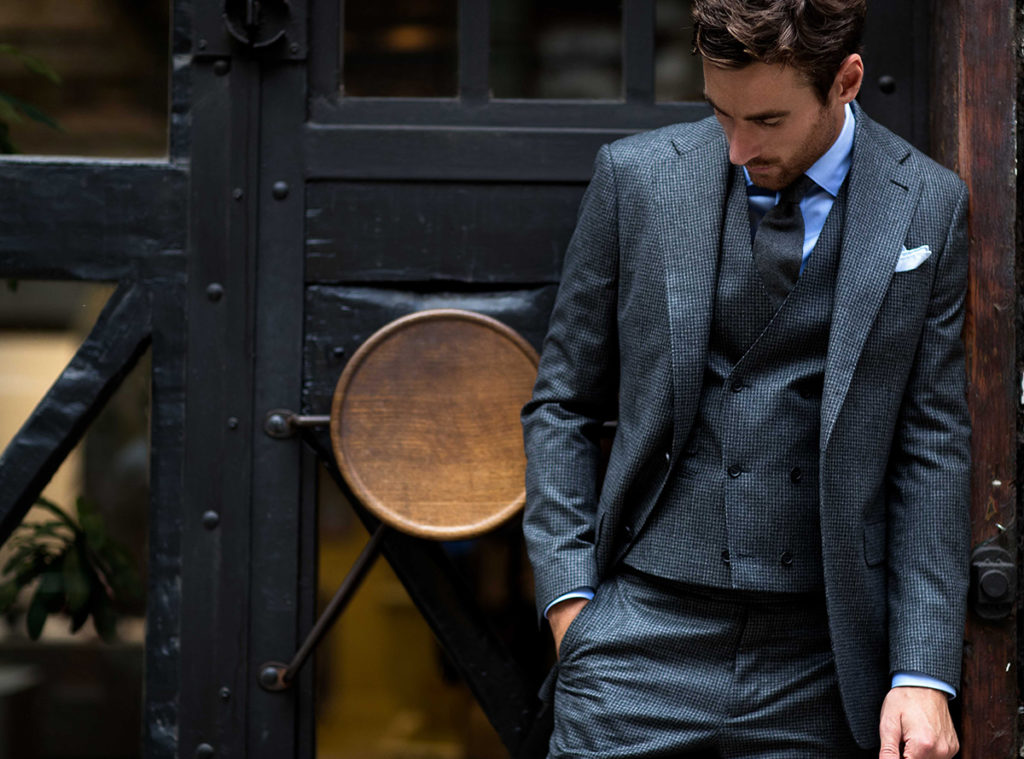 "We create our fabrics by sourcing the finest raw materials in the world combined with modern production methods," said Dominic Dormeuil, president of Dormeuil. "With Dormeuil cloth, Knot Standard offers garments constructed with fabric at the very height of the quality spectrum."
Added John Ballay, CEO of Knot Standard: "In our mission to continuously reinvent the menswear experience, we are excited to deliver the Knot Standard brand through this unique partnership with Dormeuil from Paris, fabric masters since 1842."
The Knot Standard Holiday Shop is the first Dormeuil retail location outside of Paris and Tokyo, and the first in the United States.