KOHL'S DOWN IN SECOND QUARTER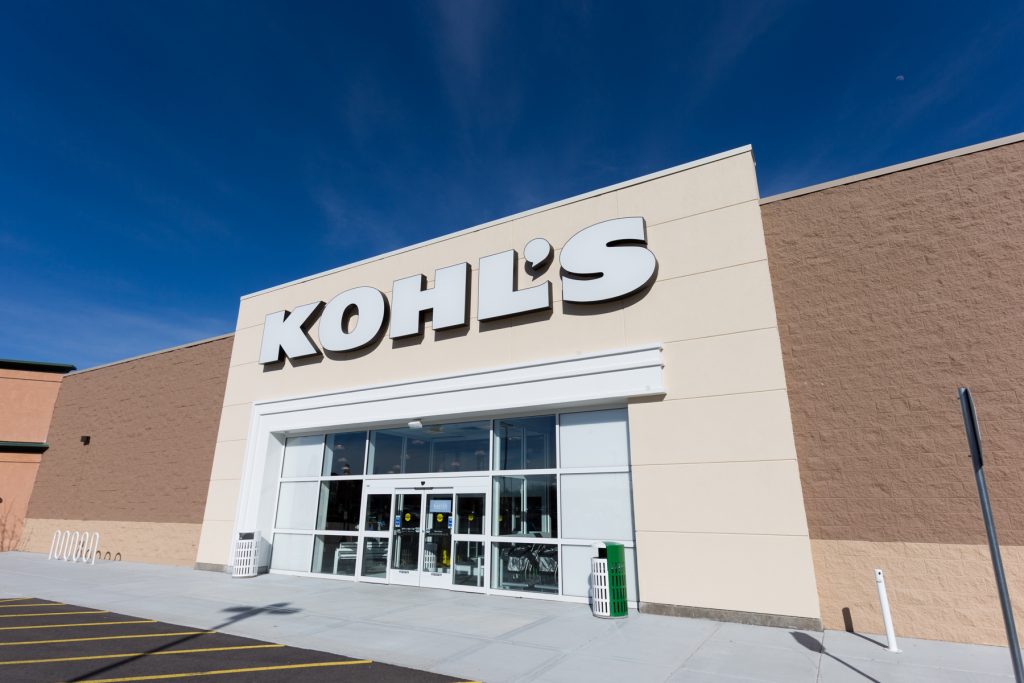 Kohl's posted a loss and declining sales in the second quarter.
Kohl's posted a loss of 25 cents a share when excluding some items — better than the estimated 70 cent loss. Sales were $3.2 billion — a decline of 23 percent from a year earlier but still above analyst expectations.
With the pandemic still roiling its operations, Kohl's once again refrained from providing same-store sales. That's the figure most watched by analysts and one of the best indicators of a retailer's strength.
The company said that all of its stores reopened during the quarter and it generated positive operating cash flow. Kohl's has added curbside pickup and plexiglass barriers while requiring workers to wear masks, a bid to ease consumers' nerves amid the COVID-19 pandemic.
Looking ahead, Kohl's said it expects COVID-19 to continue to hit its business in the second half of the year and so it's planning "conservatively." It also sees customers starting holiday shopping earlier than usual, and it's "prepared to chase any demand upside as it unfolds," it said in slides accompanying the release.
"Our organization continues to navigate through a period of extraordinary change and uncertainty presented by the COVID-19 crisis," said Michelle Gass, Kohl's chief executive officer. "During the second quarter, we made significant progress in rebuilding our business. We reopened all of our stores with new safety and operating procedures, accelerated digital growth, and showed great discipline in managing inventory and expenses meaningfully lower. In doing so, we generated positive operating cash flow and further enhanced our financial position."
"As we look ahead, we are planning for the crisis to continue to impact our business in the near-term," added Gass. "We are well-positioned to capitalize on evolving customer behaviors and the retail industry disruption, which we believe will drive long-term growth and increased market share."