LAURYN HILL STARS IN NEW WOOLRICH CAMPAIGN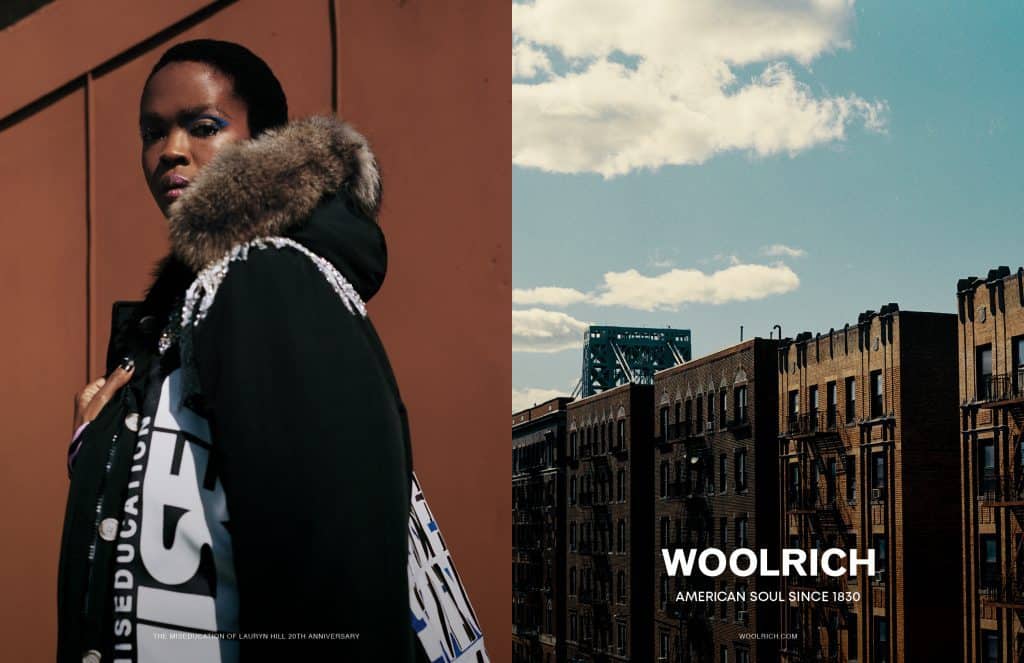 American outdoor clothing brand Woolrich has launched its new fall/winter 2018 campaign dubbed 'Woolrich: American Soul since 1830' starring the iconic Ms. Lauryn Hill in her first ever fashion campaign. This campaign marks the beginning of a new era for Woolrich rooted in authentic creators who define American innovation and reflect the creative magic at the soul of the brand.
'Woolrich: American Soul Since 1830' celebrates its American heritage by featuring artists whose creative ingenuity is at the very heart of American culture. The first installment of 'Woolrich: American Soul Since 1830' spotlights the legendary Hill, one of the defining voices of the last century in American music.
Woolrich has collaborated with Hill, the multifaceted musician, artist and designer, on the images and live music for the ad campaign as well as a limited-edition capsule of product customized by Hill that will be launched in Woolrich stores and in collaboration with top retailers in North America and Europe.
In an exclusive live performance for Woolrich, the campaign features a special video of Hill performing "Ex-Factor" accompanied by piano along with text by Hill about what American Soul means to her.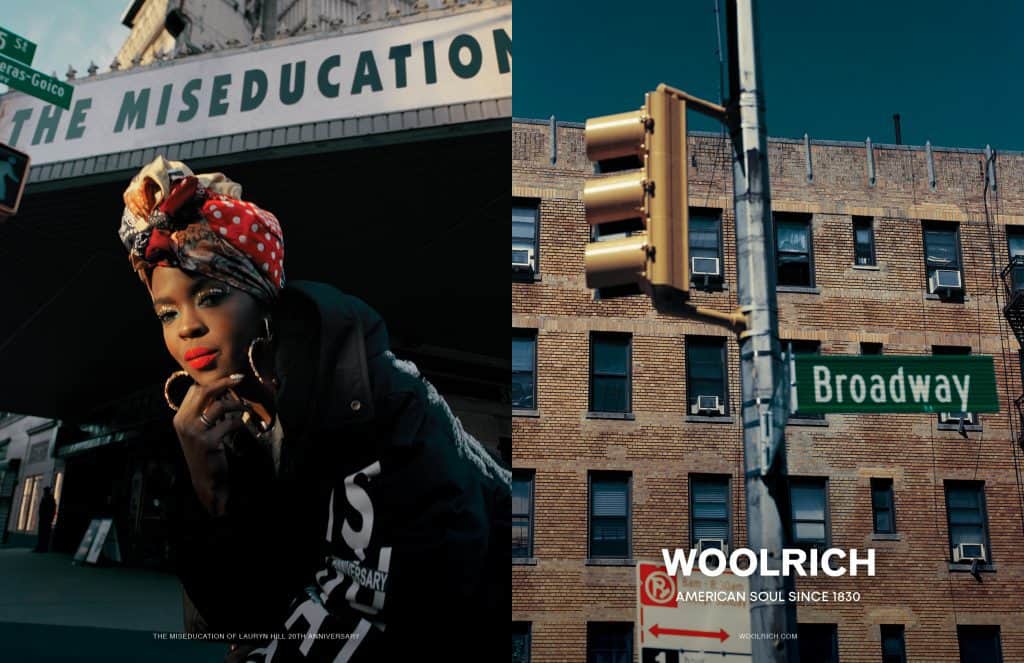 Styled by Mel Ottenberg, 'Woolrich: American Soul Since 1830' features Hill in classic Woolrich outerwear styles which she customized exclusively for the campaign. Original collages of Hill and her album cover are screen printed on the Silverton Coat in red Buffalo check, the pattern first introduced in 1850, and the Arctic Parka, first introduced in 1972 for the workers of the Alaskan pipeline. In a nod to Hill's eclectic personal style, bold text and embellished appliqués on the shoulders and sleeves complete the bespoke pieces.
"The opportunity to work with Ms. Hill was the perfect start to our ongoing 'American Soul' project, highlighting Woolrich's American heritage," said Andrea Canè, creative director of Woolrich. "We wanted Ms. Hill to bring her unique artistic eye to the product and DNA of the brand so we invited her to put her own spin on these classic Woolrich styles, reflecting her interpretation of 'American Soul.'"
"In this epic campaign, we have recast Woolrich in the narrative of American innovation by connecting the brand to one the most meaningful and deeply iconic parts of the history of this country: music," added Brian Phillips, creative director of Framework. "We chose Ms. Hill as the first collaborator for 'Woolrich: American Soul since 1830' because her music is one of the most important cultural exports from America in the last 30 years. Ms. Hill's style, her creativity, and her words are lasting. She truly resonates with people of all ages and this is a moment when all eyes are back on her. The 'American Soul' campaign we created is the beginning of a new chapter in the history of Woolrich, which is one of America's greatest brands."