LEDBURY CEO PAUL TRIBLE TALKS BRAND GROWTH AND RETAIL STRATEGY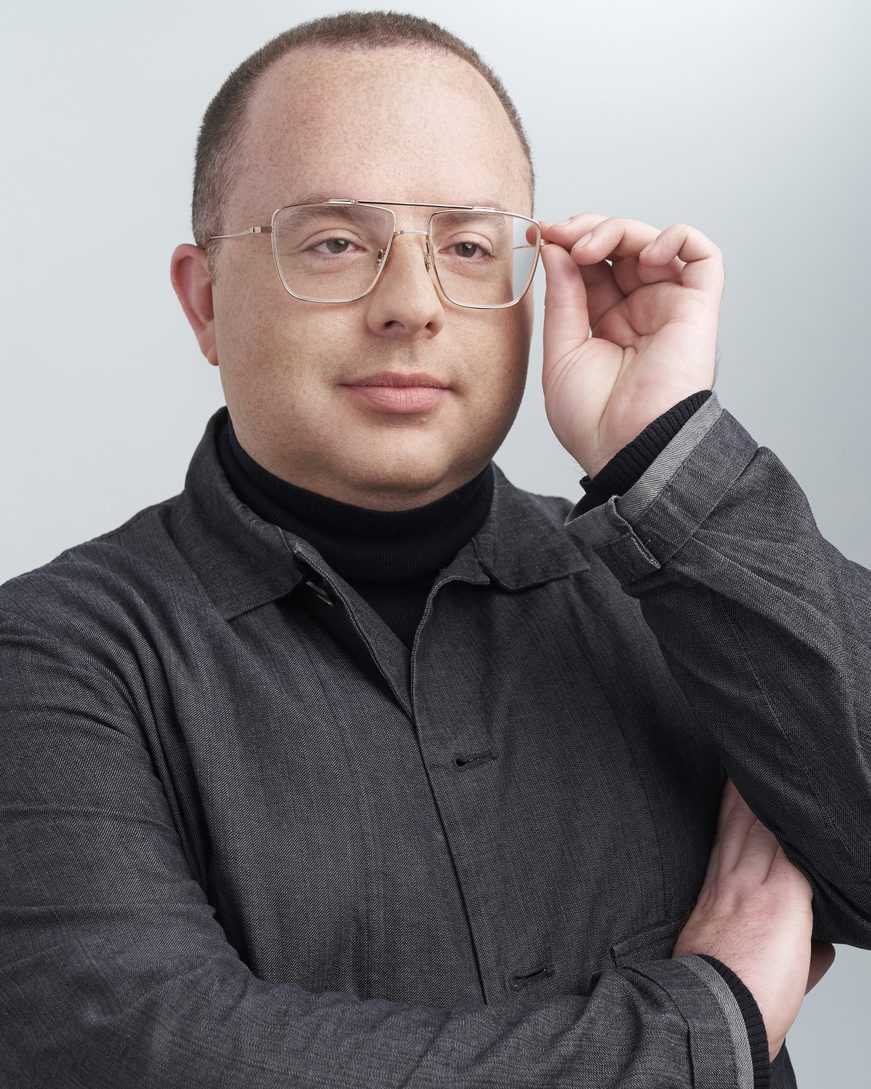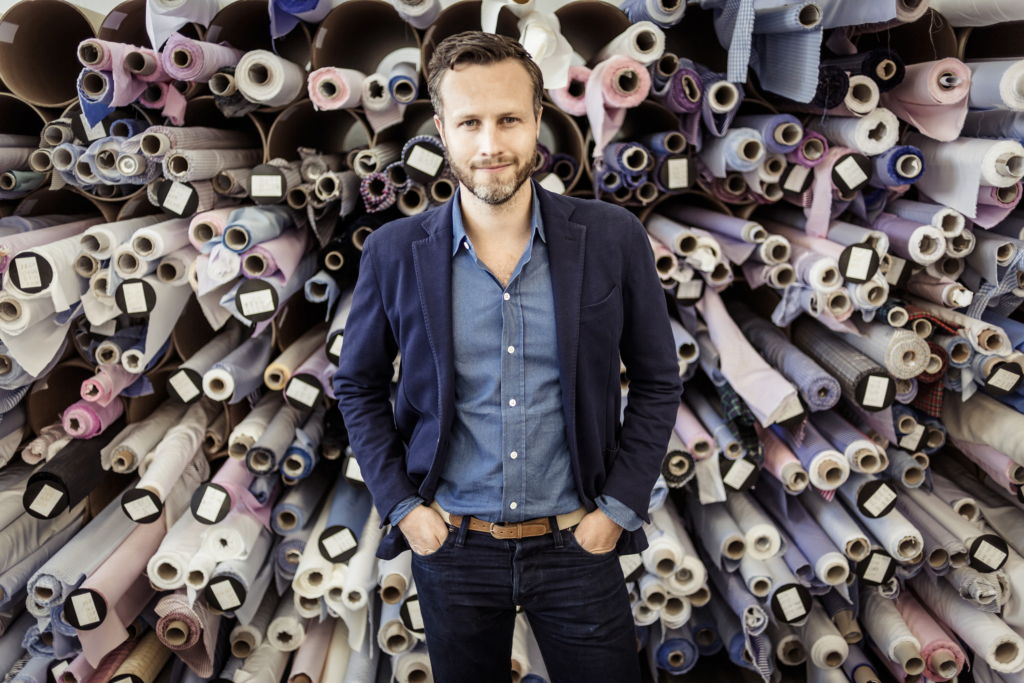 Luxury shirtmaker and menswear brand Ledbury is having a great year. Early last month, the company announced that it would be relocating its Richmond, Virginia headquarters to a new home in the city's Arts District that will also include a new street-level retail flagship. Plus, the company just made two key executive hires: Bill Eyre, who hails from outdoor retailer Orvis was named the new chief marketing officer; and Turnbull & Asser alum, Jennifer Villarreal was appointed its chief financial officer.
With the company in growth mode, we thought it would be a great opportunity to catch up with Ledbury co-founder and CEO Paul Trible to discuss how the business has grown over the years and why staying in Virginia is important to him and to the company's roots.
Q: What were you doing before starting Ledbury?
A: My background wasn't always in clothes. I'm originally from Newport News, Virginia. I went to school in Virginia and got into the non-profit world after graduating from undergrad. I then moved to the UK to work at a charity but somehow ending up transitioning into finance and ended up attending business school. I had this great job lined-up to work at a firm in Asia after graduation. The day before I graduated, however, Lehman Brothers went down and started the recession. Two months later, the firm I was supposed to work for shut its doors. So I was sitting in London wondering what was next.
Q: What did you end up doing next?
A: I decided to start a clothing company. I come from a very formal, dressed up family, so the interest in clothing was always there, but I had no idea how to make shirts at the time. So I went to this guy called Robert Emmett that has four stores in London and is a master shirt maker. I've been getting my shirts from him. So I talked him into letting me apprentice with him at his Jermyn Street store. I did that for almost a year, then came back to the states and launched the business.
Q: Why did you decide to start a shirt business in Virginia?
A: I had been away from Virginia for about six years. I wanted to move back to VA since family was there and Richmond is definitely an up-and-coming town like a Nashville or Austin. There are a lot of people starting to move here. Richmond itself has a really great creative community and a low cost of living.
Starting a business in Virginia was important to me because I wanted to reflect who I was as a person. I thought that if we started something out of New York or Los Angeles, that the company would have a completely different story to tell, it wouldn't be authentic.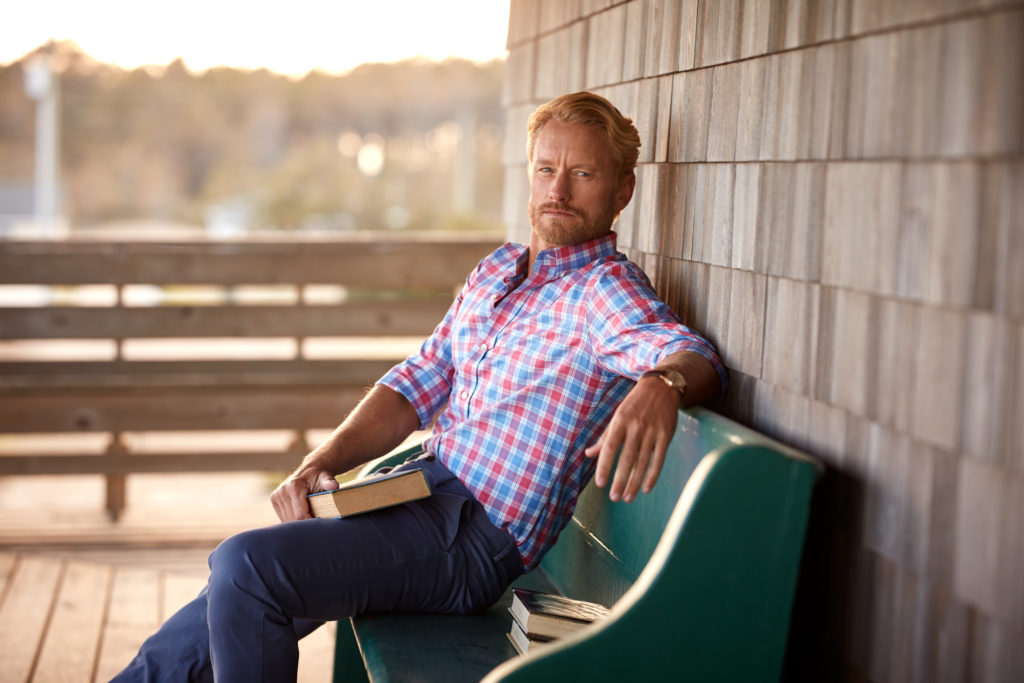 Q: How has the business evolved over the past few years?
A: In the last three years we've really focus on expansion. We've gone from shirts being 100 percent of collection to now being 60 percent of our business. The brand is now a full collection with sweaters, pants, accessories, and tailored clothing. But our biggest change was moving from an online-only business to a tangible brick-and-mortar business.
Now we have close to 40 people working with us in the office, and we are expecting to produce 100,000 shirts this year alone. We are in about 100+ retailers in our second season of wholesale, which is fantastic. We've got three of our own stores and about six months ago we purchased a shirt maker called Creery Custom Shirts, which is the second-oldest shirt maker in the U.S. With this acquisition, we are doing all of our sampling in-house, which really helps us to be better at what we do. We are also doing a Commonwealth collection that comes out every six weeks. It's cool because we are making it all on-site. We've also started a bespoke shirt business.
Q: How is the pricing different for the new bespoke shirts vs. off-the-rack?
A: So our pricing is really great. Off-the-rack shirts range from $145-$165, made-to-measure starts at $185, and bespoke ranges from $250-$350.
Q: Why did you choose to open your first location out of Richmond in Washington, DC?
A: DC is our second biggest market, with New York being our first. It's close by, about two hour drive from Richmond. For us Georgetown has always been great, we have an awesome customer base there. We're using made-to-measure to drive appointment based traffic and the store is doing well. It rained every day in May and we still made plan.
Q: What are some other strong markets for Ledbury?
A: Definitely Atlanta, Chicago, Dallas, Houston, San Francisco. Boston and Charlotte are our other big markets. We've always has a natural national distribution and I think it's because we tell a regional story. Not everything has to be based in New York and Los Angeles anymore and I think people appreciate that.