LEVI STRAUSS TO OFFER LIMITED-EDITION SUPER BOWL 50 COLLECTION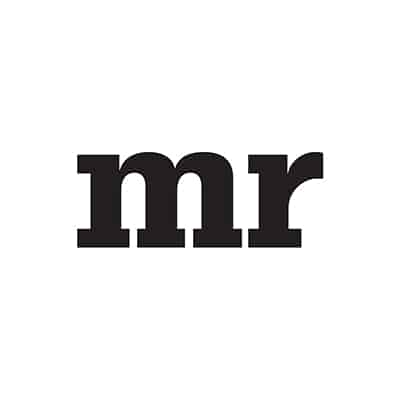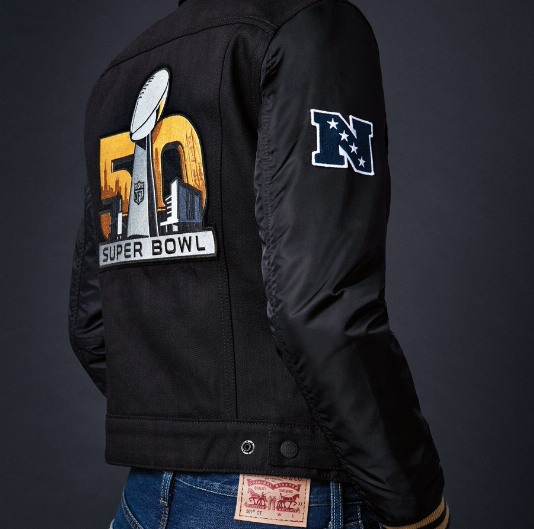 Levi Strauss & Co, which has become a founding legacy partner of the San Francisco Bay Area Super Bowl 50 Host Committee, will release a limited edition Super Bowl 50 Collection, available for purchase in limited quantities from January 30 through February 7.
Super Bowl 50, the championship game of the NFL, will be held at Levi's Stadium in Santa Clara, California, and the Levi's team will work with the Host Committee to help bring football fans a variety of exciting experiences – from live music to interactive events – throughout Super Bowl Week.
The limited edition Levi's Super Bowl 50 Collection will offer both men's and women's apparel marrying classic Levi's fabrics and styles with NFL marks. Offerings will include the Wool Varsity Jacket, Denim Satin Jacket, AFC Denim Satin Jacket, NFC Denim Satin Jacket, Western Shirt, Levi's X New Era Leather Denim Cap and Levi's X New Era Wool Denim Cap, all of which feature the Super Bowl 50 logo. These items will be sold at the company's flagship store at 815 Market Street and special locations around San Francisco including the Levi's Lot in Super Bowl City, the NFL Shop at Moscone Center, the Levi's Store at Valley Fair and the Levi's Store at Levi's Stadium. The collection will also be available to fans around the nation at www.levi.com.
"As a company born and raised in San Francisco, we're excited to partner with the Super Bowl 50 Host Committee to bring this momentous event to our home turf," said Chip Bergh, president & CEO of Levi Strauss & Co. "We've been dressing fans for game day for 50 years and expect Super Bowl 50 to be an epic highlight. We look forward to providing fans around the world and visitors to the Bay an unforgettable experience."
"With Levi's partnership, we're thrilled to be able to work with a company that has such a deep connection to the Bay Area and its values of innovation and generosity of spirit," said Keith Bruce, CEO of the Super Bowl 50 Host Committee. "Together, we look forward to providing our Super Bowl City guests with unique, engaging experiences that are right in style with the milestone Super Bowl 50."