LEVI'S DONATES TO OUTRIGHT ACTION INTERNATIONAL WITH NEW PRIDE COLLECTION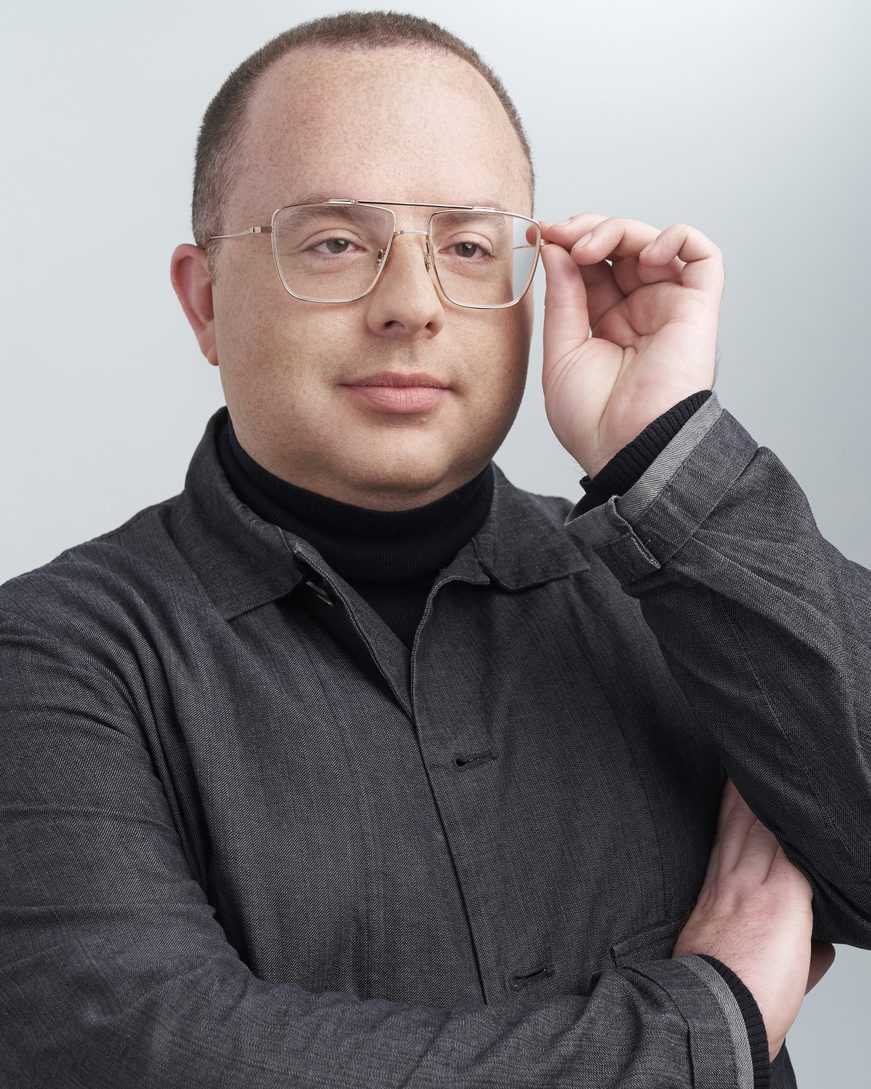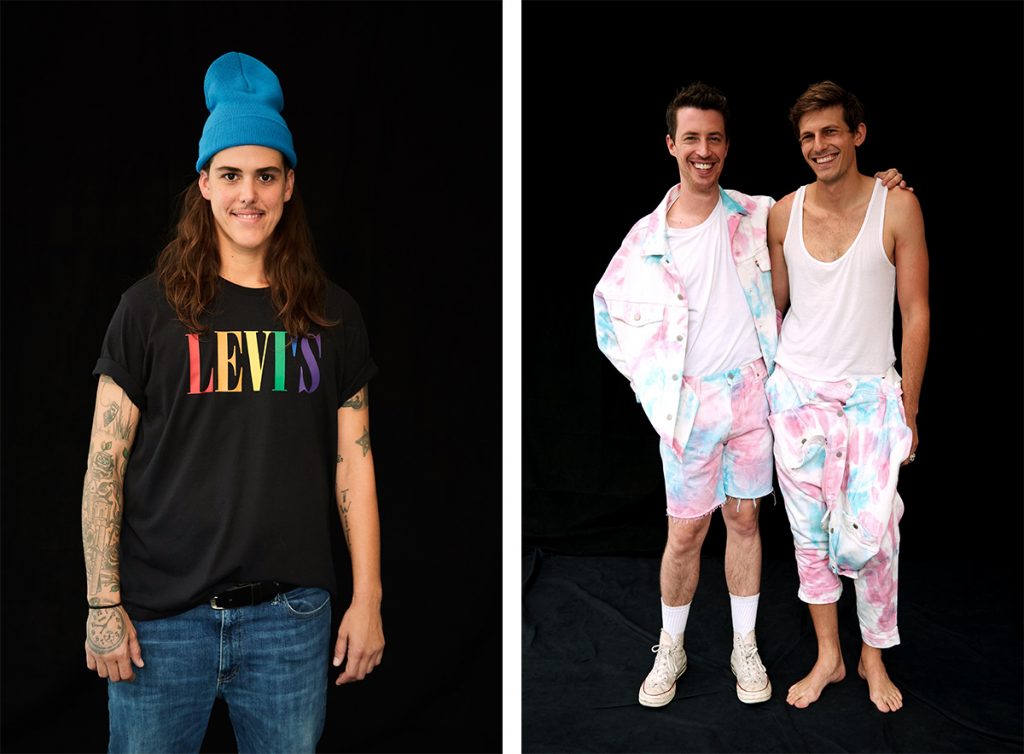 For Pride 2020, Levi's is continuing its support of the LGBTQ+ community with a collection spotlighting the people who speak out to create positive change.
Adopting "Use Your Voice!" as a rallying cry, this year's collection is all about maximizing self-expression. The collection includes a range of graphic tees with the Levi's box tab logo and Use Your Voice in the new Levi's serif logo. Additionally, the brand has released denim Trucker Jackets in a stonewashed indigo and a faded tie-dye featuring Use Your Voice graphics embroidered on the back, which can be paired with matching indigo and faded tie-dye denim shorts.
Other standout pieces include a lavender crop top tee with the Levi's serif rainbow logo, a special clear iridescent Trucker Jacket with a holographic rainbow overlay, and even pair of Pride stonewash denim chaps! Completing the lineup are a range of accessories including socks, underwear, a Flex Fit cap, bandana with rainbow overlay, a clear iridescent banana sling, and more.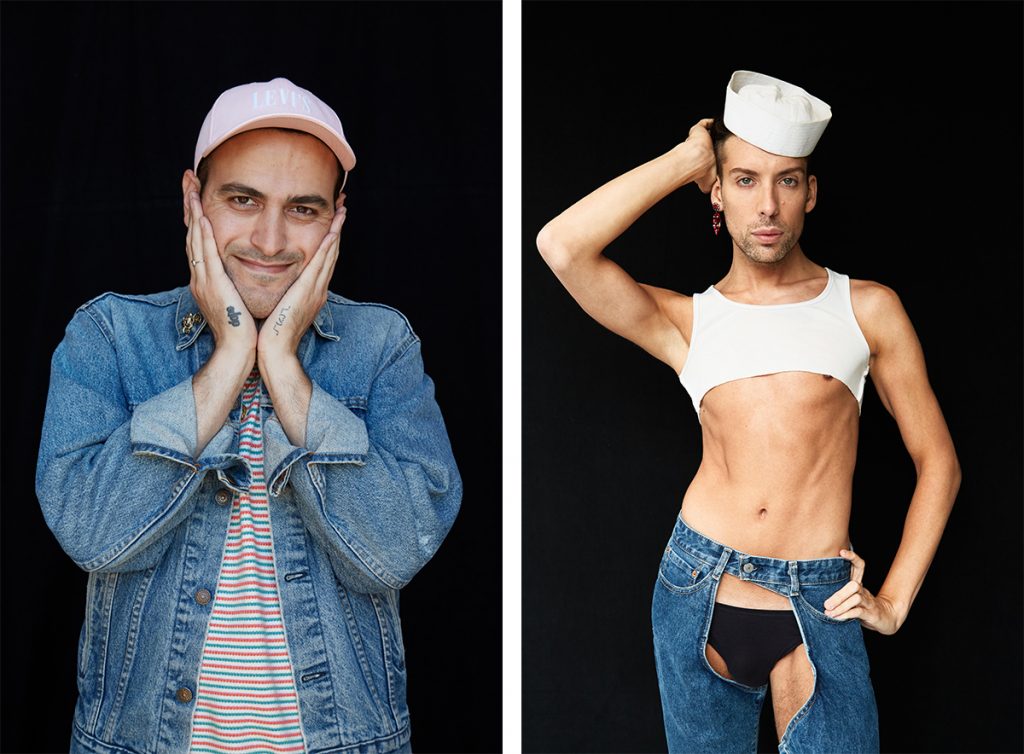 "At Levi's, we've been longstanding advocates for equality – never afraid to use our voice to do what's right for our employees, our partners, and our fans," said Jen Sey, SVP and CMO of Global Brands at Levi Strauss & Co. "In turn, we are also proud to support those who speak up for equality, who use their voices to drive progress and make a positive impact in their communities. This year's Pride collection is both an encouragement and a celebration of those that use their voices to change the world."
Along with product, Levi's will also continue its longstanding support of the LGBTQ+ community by partnering with OutRight Action International, an organization that works to advance the rights of LGBTQ+ people all over the world.
One hundred percent of net proceeds from Levi's Pride 2020 collection will go to OutRight Action International. This is the second year that Levi's has partnered with the organization and by working with them, Levi's hopes to elevate the stories of those who have been marginalized, and to ensure that everyone everywhere has the right to be proud, free, and visible, no matter who they are or who they love.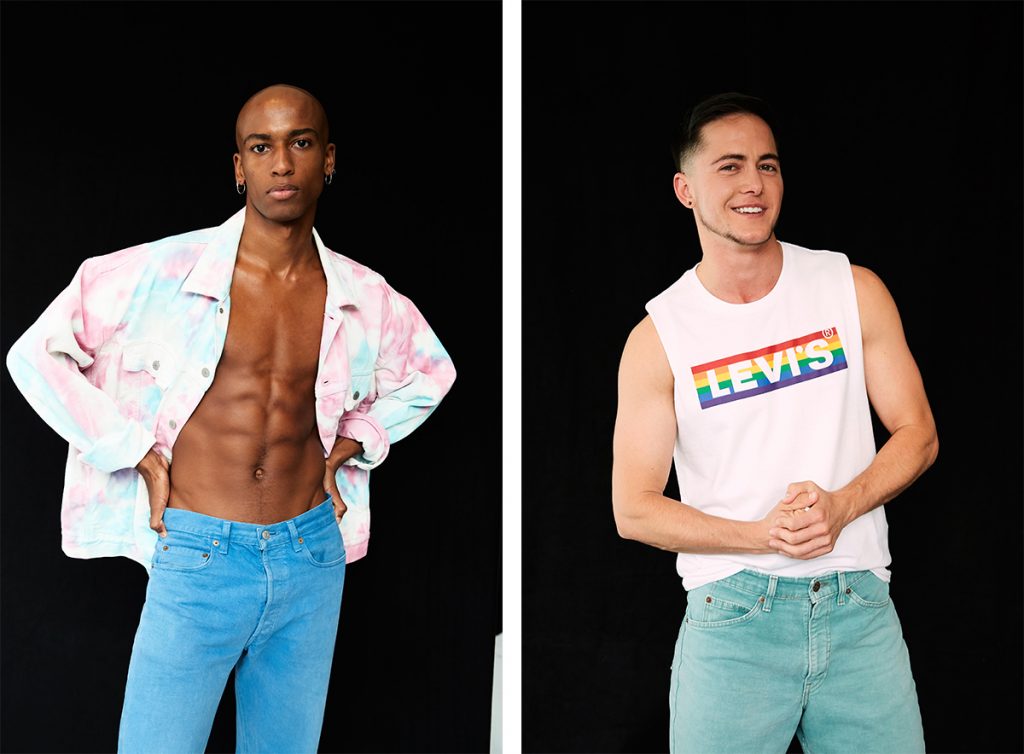 "At OutRight, we work each day to improve the lives of LGBTQ+ people—and ensure the universal declaration of human rights applies to each one of us around the world," added Jessica Stern, executive director of OutRight Action International. "We are proud to be a partner of Levi's and see the Levi's Pride Collection as a critical reminder that we all should have the right to be out, proud and visible no matter where we live, who we are or who we love."
For this year's corresponding collection campaign, Levi's Pride partnered with Self Evident Truths – a project by author and photographer iO Tillett Wright documenting 10,000 people who identify as anything other than heteronormative. As a small sampling of iO's decade-long undertaking, these portraits are part of a larger moment and movement. A celebration of our differences and a showcase of our shared humanity, Self-Evident Truths is a pinnacle example of how just one voice can raise tens of thousands.