LEVI'S RELEASES NEW SNOOPY COLLECTION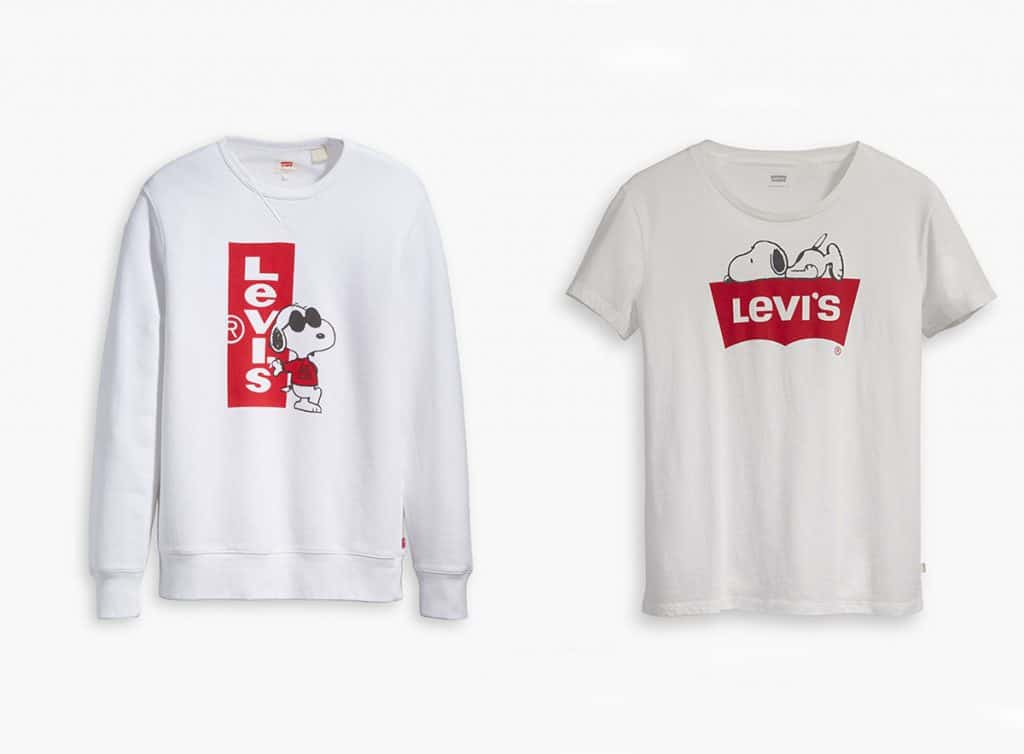 San Francisco-based denim brand Levi's and Peanuts Worldwide have collaborated on a new capsule, Levi's x Snoopy collection, features the beloved dog created by cartoonist Charles M. Schulz.
The spring/summer '18 men's and women's capsule collection includes fleece sweatshirts, t-shirts, a tote, a hat, and a beanie, featuring the world's most famous beagle showing off his unforgettable happy dance, his Joe Cool swagger, and his doghouse lounge act alongside the classic Levi's logo. The Levi's x Snoopy Collection will be available online at levi.com and at brand stores around the world. It comes in sizes XS-2XL and retails for $20 to $69.50.
"Snoopy's own kind of personality and philosophy seems to have some kind of resonance with the sentiment of today as well," said Jonathan Cheung, head of design at Levi's. "Snoopy's flair and his outlook on life since his debut in 1950 make him a natural partner for a timeless brand like Levi's."
"There couldn't be two more iconic style leaders than Snoopy and Levi's, both of whom have been setting trends and garnering loyal fans for decades," added Roz Nowicki, executive vice president of Peanuts Worldwide. "Peanuts' fashion-savvy fans will be thrilled by this new collection, which pairs classic Snoopy comic-strip moments with a fresh contemporary vibe."