LEVI'S REVAMPS SOHO FLAGSHIP WITH NEW TAILOR SHOP, LAUNCHES VINTAGE LINE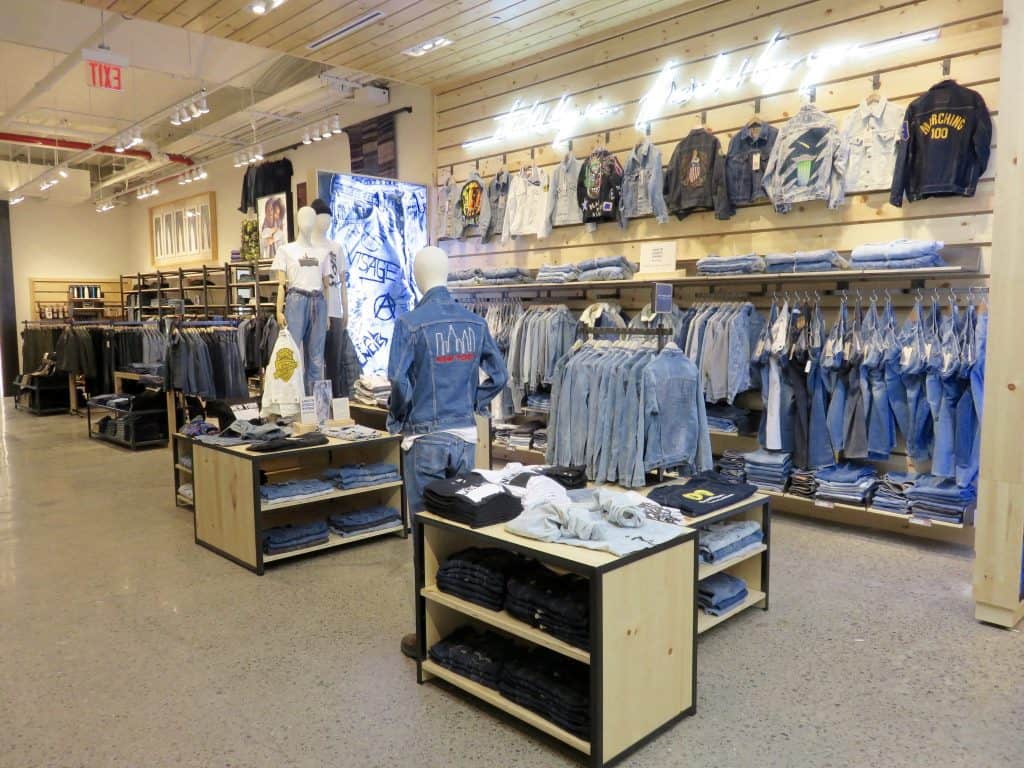 American denim brand Levi's has unveiled the newly-remodeled and remixed SoHo flagship store to the public. The all-new SoHo store features enhanced customer experiences with a fully functioning Tailor Shop, upgraded tech-enabled touch points, and robust retail offerings that include Levi's Authorized Vintage line, Levi's premium collections, and NYC-exclusive product.
The store, which is located at 495 Broadway, measures out at 8,000-square-feet and features a natural look and feel that pays homage to the brand's commitment to quality and sustainability.
The Tailor Shop is located at the center of the store, celebrating Levi's passion for craftsmanship and authenticity. Exclusive to a handful of Levi's stores worldwide, The Tailor Shop enables customers to have their favorite denim products altered and customized by a team of specialized craftsmen. The SoHo location offers the most extensive Tailor Shop menu yet. It is the first of its fleet to offer button customization in a range of colors for trucker jackets or button-flys as well as the first in the U.S. to offer studding services and custom t-shirt printing. Additionally, paying homage to its locale, this Tailor Shop offers iconic SoHo and NYC-centric pins and patches.
In 2018, the SoHo flagship will become the third in the U.S. to offer Lot No.1 services, meaning they can create fully custom Levi's jeans designed by the user and crafted by one of the brand's in-house master tailors.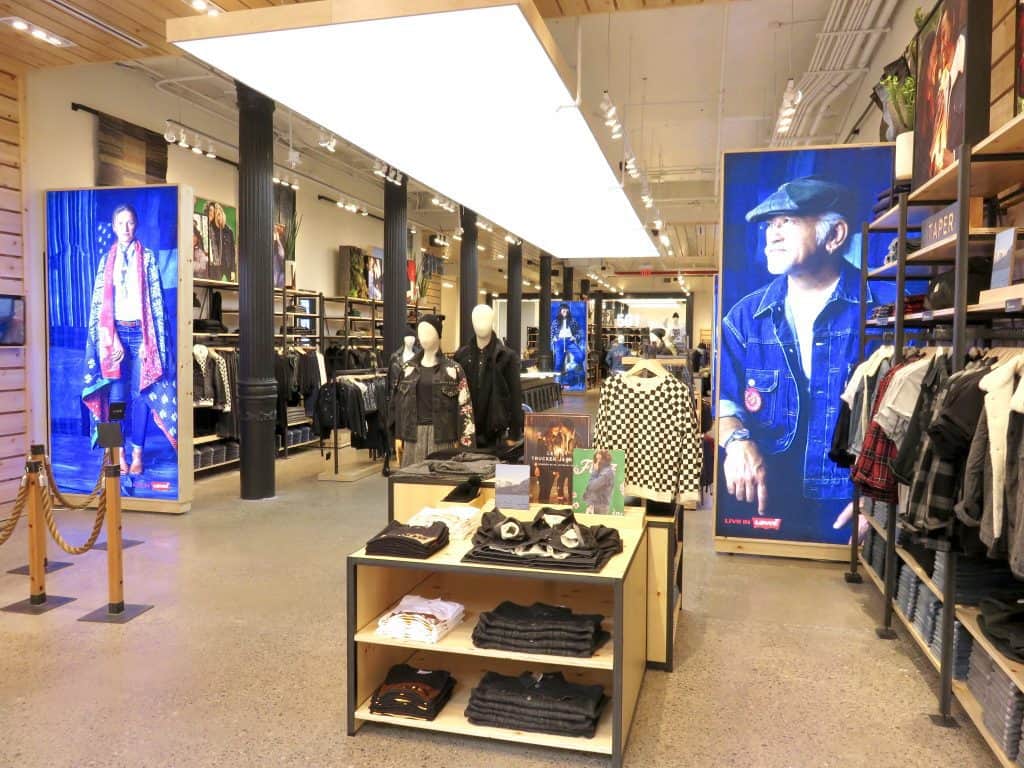 The SoHo flagship is the first Levi's store worldwide where the brand's staff and stylists will have access to POS mobile devices allowing customers to check out throughout the store. This means fewer waiting lines and more space throughout the store dedicated to customer needs, such as The Tailor Shop and renovated better-designed fitting rooms. Each fitting room is also equipped with a call button allowing customers to directly request additional sizing and fitting assistance without leaving the room.
The Levi's SoHo store will house a range of its Red Tab and Made & Crafted men's and women's line, along with exclusive NYC-centric trucker jackets with customized back panels of vintage SoHo maps and other creative offerings from local artists. Notably, it is the first store to globally launch Levi's Authorized Vintage, a premium line from one of the largest vintage stocks in existence featuring exceptional, pre-worn pairs of jeans and trucker jackets.
"We've always had the #1 share in the vintage market but up until now it happened without our direct participation," said James "JC" Curleigh, president of Levi's. "Now, in addition to our Re/Done partnership, Levi's Tailor Shops and customization pop-ups at music festivals across the globe, Levi's has the largest stock of authorized vintage. This is the final proof point of our leadership in authenticity and our commitment to those fans seeking real vintage product from Levi's."