LEVI'S TEAMS UP WITH OUTERKNOWN ON SUSTAINABLE CAPSULE COLLECTION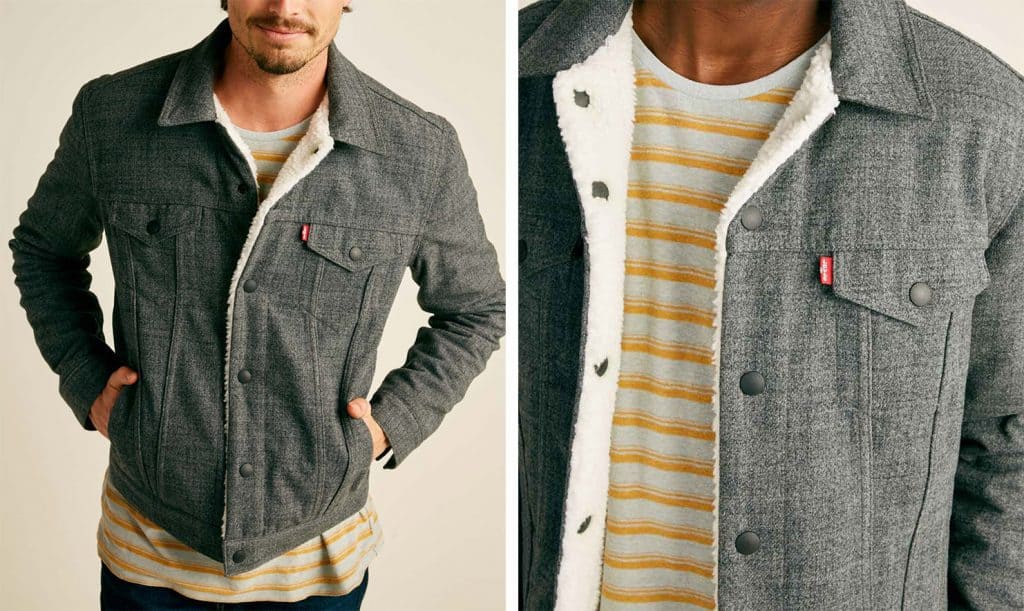 Levi's is teaming up with sustainable menswear brand Outerknown to create a capsule collection of responsibly made products. Utilizing Levi's innovative Wellthread approach and Outerknown's sustainable design ethos, the entire collection was produced using inventive practices and materials, focused on protecting the environment and supporting the people making this collection.
The premiere of Levi's Wellthread X Outerknown collection consists of four pieces including the classic Levi's 511 jean and trucker jacket. Ranging from $128-$185, the collection will be available at Outerknown.com, Huckberry.com, select Outerknown international wholesale partners, and select Levi's retail stores throughout New York, California, Oregon, Colorado, and Nevada. Both brands will continue to collaborate, crafting seasonal collections for years to come.
Launched in 2015, Wellthread represents an industry-leading approach to making denim more sustainably. Wellthread products address sustainability at every step of the supply chain. Each item in the collection is made with less water and centered around a single-fiber strategy that allows for 100 percent closed-loop recyclability, including buttons, labels, and snaps. The denim utilizes extra-long Supima cotton grown in the USA for enhanced durability.
All products are also produced in factories that participate in the Levi Strauss & Co. Worker Well-being initiative, which aims to improve the lives of workers who make the company's products – both inside and outside factory walls.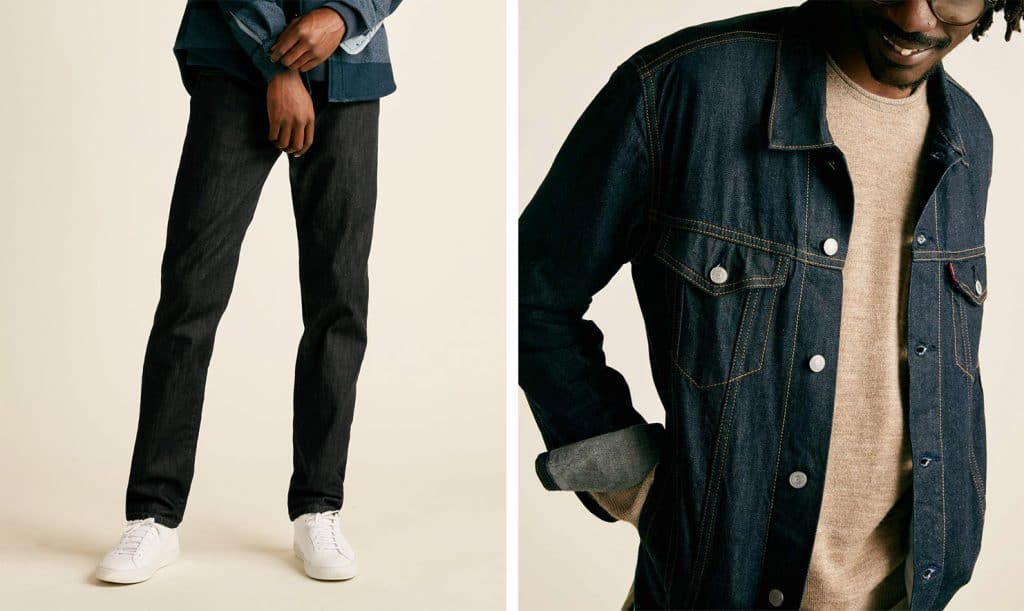 "I've been wearing Levi's my entire life and have always had a deep connection with denim," said John Moore, co-founder of Outerknown. "Since day one at Outerknown, we've been searching for ways to make denim in a sustainable way. When I met with Paul Dillinger and the team at Levi's, I knew right away that we spoke the same language and shared the same values. Levi's Wellthread and Outerknown coming together was the solution to making responsible denim we've been searching for."
"There is this false notion that ethical fashion can't also be good looking or cool – that ethics and aesthetics can't exist together," added Paul Dillinger, vice president and head of global product innovation, Levi Strauss & Co. "Outerknown is helping us break that perception and show that we can make ethical, amazing looking products that don't sacrifice sustainability. We believe that, ultimately, it takes more than one company to make a difference. Working together with Outerknown with the goal to move the apparel industry forward is a huge opportunity and step in the right direction for sustainable apparel."