LONDON FASHION WEEK MEN'S LOGO GETS SPECIAL FIFTH ANNIVERSARY UPDATE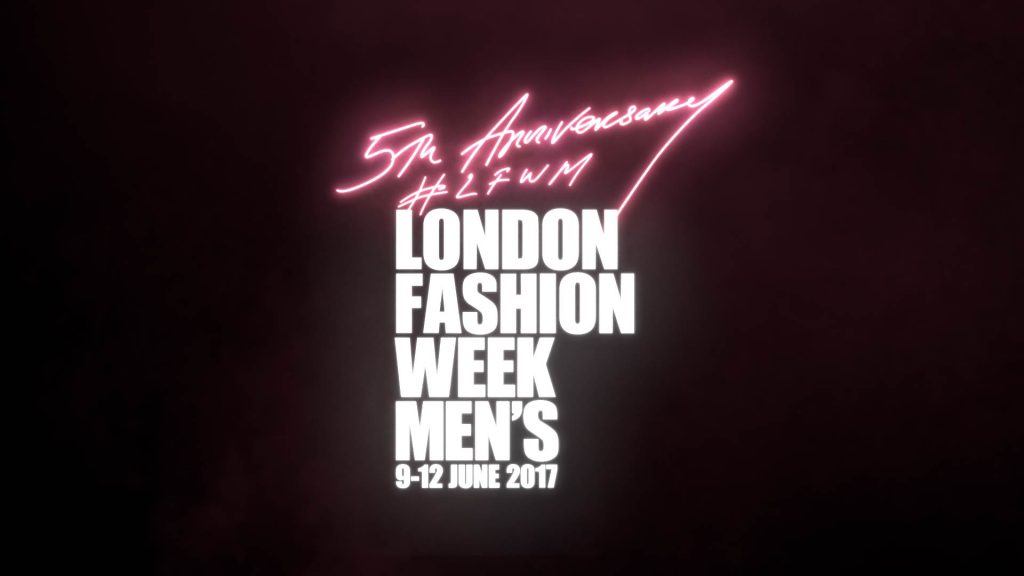 The five-year anniversary of London Fashion Week Men's is upon us.
The fifth anniversary edition of LFWM will celebrate London's reputation as the home of menswear, showcasing Savile Row tailoring and heritage brands as well as the most exciting emerging talent in the menswear market, as well as a strong roster of British and international designer and contemporary businesses.
Since the first season of standalone menswear shows in June 2012 over 200 different brands have been part of over 750 shows, presentations and events. Since 2012 over 230 designer brands have shown as part of the Designer Showrooms, the curated menswear exhibition which sits at the heart of LFWM's central hub.
To mark this milestone iconic British artist Tracey Emin CBE RA, member of the BFC's Menswear Committee, has lent her signature handwriting to the LFWM logo. The logo will be featured in a custom neon installation in the event's central hub at The Store Studios, 180 Strand.
"I am a big fan of men's fashion week – it's something the UK should be really proud of," said Tracey Emin CBE, RA. "I feel very at ease in the world of men's fashion and I was very happy to have some real input this year."
"It is a more than fitting testimony that one of Britain's greatest artists has given her stamp of approval by designing our new logo," added Dylan Jones OBE, Chair, London Fashion Week Men's. "God bless Tracey, god bless London Fashion Week Men's."
London Fashion Week Men's runs from June 9-12. The Designer Showrooms, BFC Show Space and BFC Presentation Space are located at The Store Studios, 180 Strand.