A LOOK INSIDE MIANSAI'S VENICE BEACH SHOP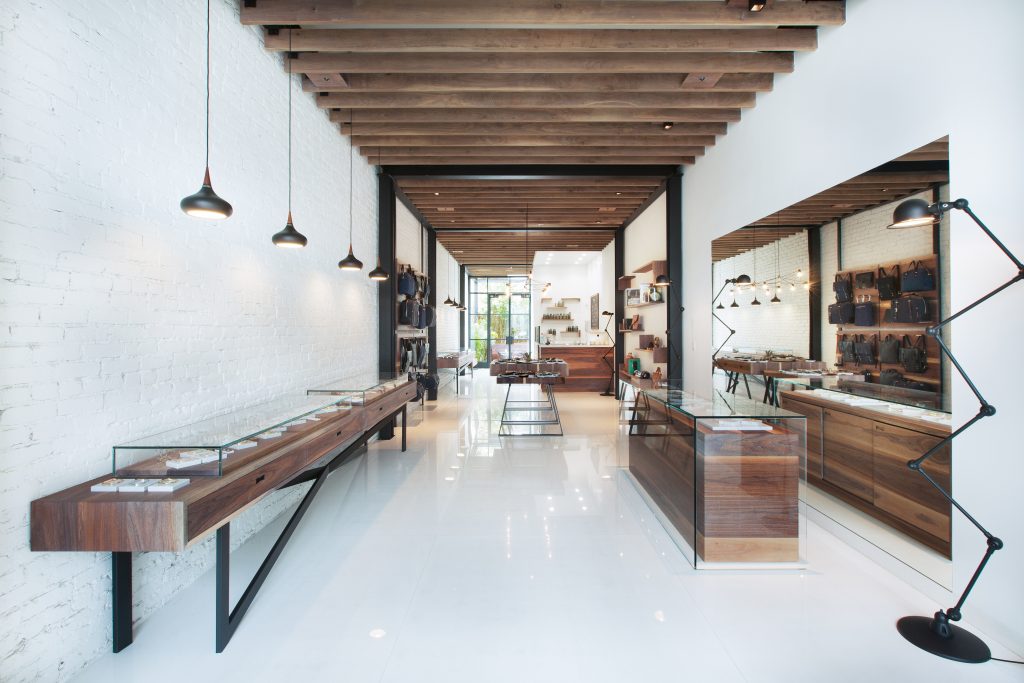 Miami-based lifestyle accessories brand Miansai quietly opened its second brick-and-mortar location in Venice Beach, California late last summer.
The 1,000 square-foot store, located at 1116 Abbot Kinney Boulevard, was designed by Miansai's founder and creative director Michael Saiger, along with Peter Buley from Brooklyn design studio Analog Modern.
The space, originally long and narrow, is now broken up with three predominant eye-beam cubes that set the rhythm to the space and create deliberate pauses in the shotgun layout, all made to create a Zen-like atmosphere. Refurbished white brick walls, Italian porcelain tiles, and rich walnut wood beams compliment the brand aesthetic: elevated, minimal and clean.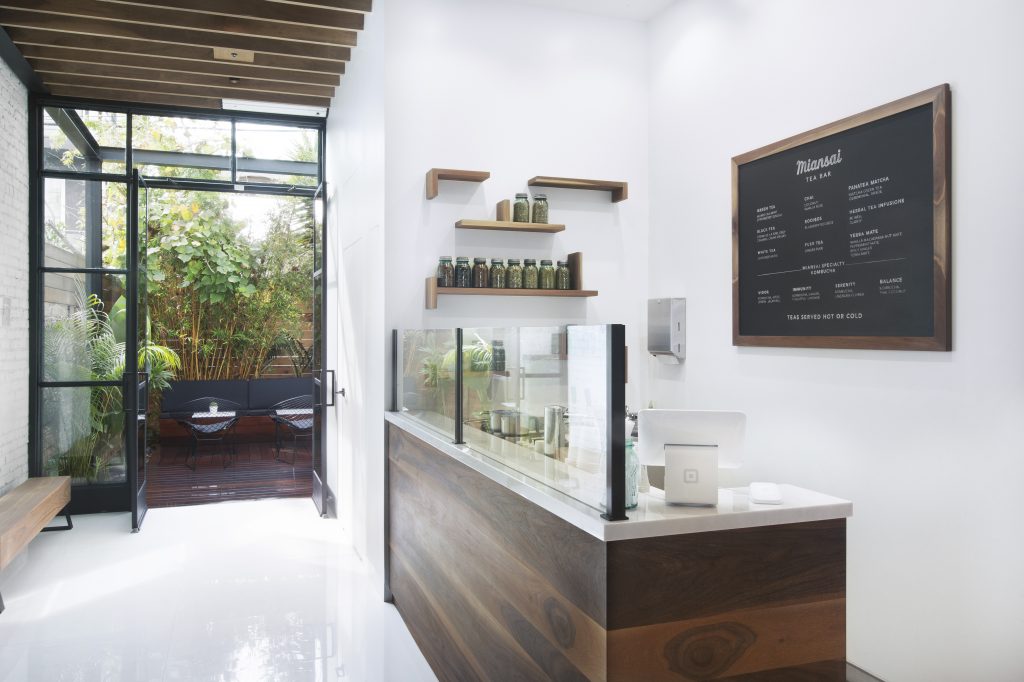 Customers can shop Miansai's full jewelry collections for both men and women along with its recently launched Fine Collection. Additional offerings will include men's bags, small leather and home goods such as camera straps, wallets and candles, along with the brand's sterling silver, gold plated and 14K collections. The brand also offers patrons the opportunity to enjoy a kombucha tea bar and backyard garden area with complimentary Wi-Fi.
Unique in-store activations include a "Build Your Own" monogram station as well as an "Evolution of the Hook Bracelet" wall, which allow shoppers to create their own interpretations of the brand's classic hook and anchor bracelets.
"Our goal with the Abbot Kinney location was to create a west coast flagship store that complimented our overall elevated aesthetic with custom design elements and a great outdoor space," said Saiger. "We believe the cold press juice and kombucha bar adds value to the neighborhood and energy of Venice Beach."