MAC CREATIVE DIRECTOR SIMON KHASANI TALKS DENIM TRENDS AND THE IMPORTANCE OF SUSTAINABILITY
With the debut of its fall/winter 2016 collection, Germany's number one pant manufacturer Mac continues its evolution of its aesthetic.
Deriving inspiration from 14th century opulent materials and technologically-advanced treatments developed in its German labs, the new Mac collection focuses on slim fits available in a wide range of fabric blends. Always keen to improve its sustainable coloring procedures, Mac utilizes all natural plant-derived pigments this season. In addition to the inevitable tans and khakis, the color palette focuses on deep shades of blues, smoky grays and oxblood reds.
Currently sold in about 130 high-end retailers in the United States, we caught up with Mac creative director Simon Khasani to discuss the new collection, the importance of sustainability in the fashion industry, and what his company is doing to differently to move forward into 2017.
Q: What is Mac doing differently to move forward into 2017?
A: We are bringing some exciting, colorful changes to start the new year. Our collection will feature minimal prints paired with a contemporary tapered fit. All the trousers have intricate aesthetic details such as the sartorial inside waistbands and elaborate pocket linings and pipings. However, the new fit and sophisticated details will not compromise comfort. In fact, they will be the most comfortable pants we have ever produced thanks to our new version of sweat denim (jog'n'flex) with high-elasticity and optimal recovery. All denim will feature super stretch versions with elasticity up to 80 percent.
Q: What do you find your consumers are looking for in their denim?
A: Consumers often desire an authentic look with a tailor made fit and extreme comfort.
Q: Is being a sustainable brand really important for consumers?
A: It is evident through the ongoing conversation between fashion and sustainability that, while on one end consumers would like to be more environmentally conscious, on the other they tend to shop for non-eco-friendly and more affordable options. As a socially responsible company, one of our priorities at Mac is to affect the consumer behavior by keeping narrowing the gap between sustainability and price point.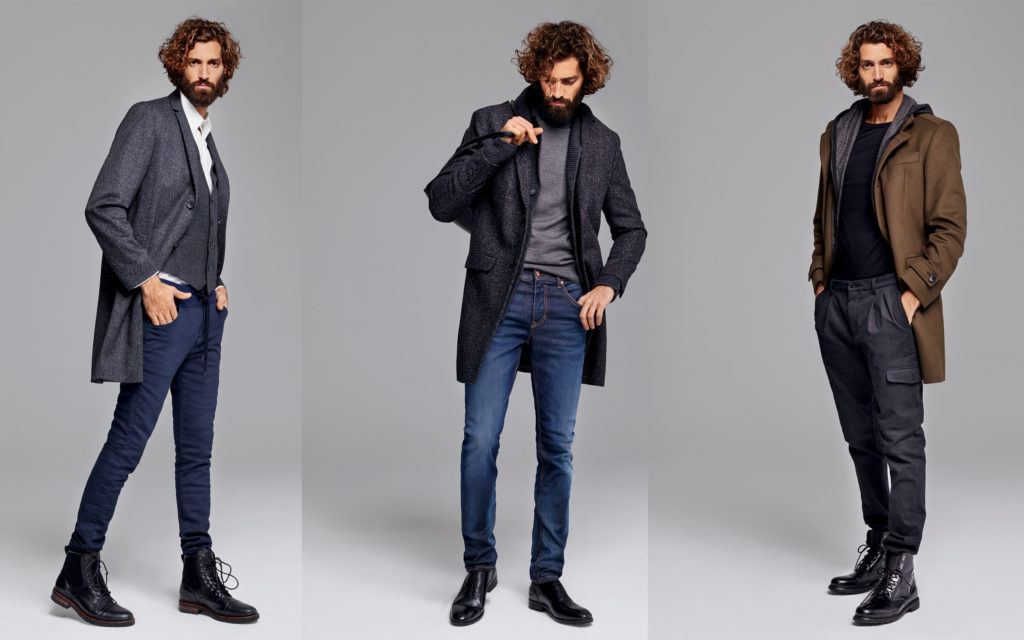 Q: What should retailers be doing to get their customers about denim?
A: I think product information is key. At Mac we like to explain our denim in a way that highlights their unique washes and characteristics. In addition, we focus on showcasing the inner construction of the pieces as much as their outer appearance. They both reflect the high quality workmanship of our production process.
Q: Are there any strong trends for men's denim going into spring 2017?
A: 2017 is all about the sporty look in general. Minimal prints as well as water repellent and super stretch fabrics will be very popular this spring season.
Q: What's the most exciting thing happening in the men's denim market?
A: Super stretch and sweat denims that allow the wearer to move freely and comfortably while still presenting a signature vintage wash and denim look.