MACERICH AND SIMON JOIN FORCES TO CREATE LOS ANGELES PREMIUM OUTLETS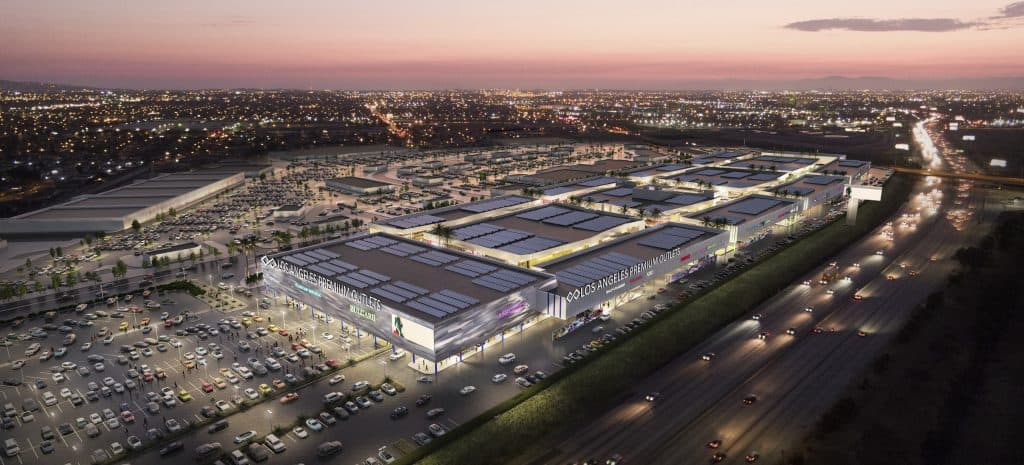 Retail property owners, developers, and operators Macerich and Simon have joined forces to form a 50/50 joint venture to create Los Angeles Premium Outlets, a state-of-the-art premium outlet center.
Macerich and Simon will co-develop and jointly lease L.A.'s newest outlet, designed to open with 400,000 square-feet, followed by an additional 166,000 square-feet in its second phase. Los Angeles Premium Outlets will be located in Carson in L.A. County and take advantage of its positioning west of the I-5 corridor and south of the I-10 Freeway. Site work for the shopping destination with parking below is expected to begin immediately, with an opening planned for fall 2021.
Destined to attract the most affluent local residents and international tourists, Los Angeles Premium Outlets will have 2,500 lineal feet of frontage on the high-traffic I-405 Freeway, with 300,000 cars passing each day. Additionally, 215,000 cars pass the site daily on the I-110 Freeway. The high-profile project will also benefit from the region's high density of 2.5 million residents within 10 miles and its location just 11 miles from LAX, the nation's second-busiest airport serving 81 million passengers annually. In addition, Los Angeles Premium Outlets will be just a short drive from City of Champions Stadium, the future home of the Rams, Chargers, and world-class entertainment options.
Said Ed Coppola, president of Macerich, and David Simon, CEO and chairman of Simon in a joint statement: "We are very pleased to partner in the development of this one-of-a-kind outlet project on great, well-positioned real estate to serve one of the nation's most attractive markets. We look forward to creating the ultimate outlet destination of choice for both local residents and international visitors to Los Angeles."
"Our city is thrilled that this exciting project is moving forward, led by Macerich and Simon, two of the country's biggest and best names in retail real estate," said Mayor Albert Robles, City of Carson. "We see this high-quality outlet project as one that will add value to our community for many years to come, attracting locals and tourists from all over the world."