MACY'S CONTINUES ITS PARTNERSHIP WITH MAKE-A-WISH FOR THE HOLIDAYS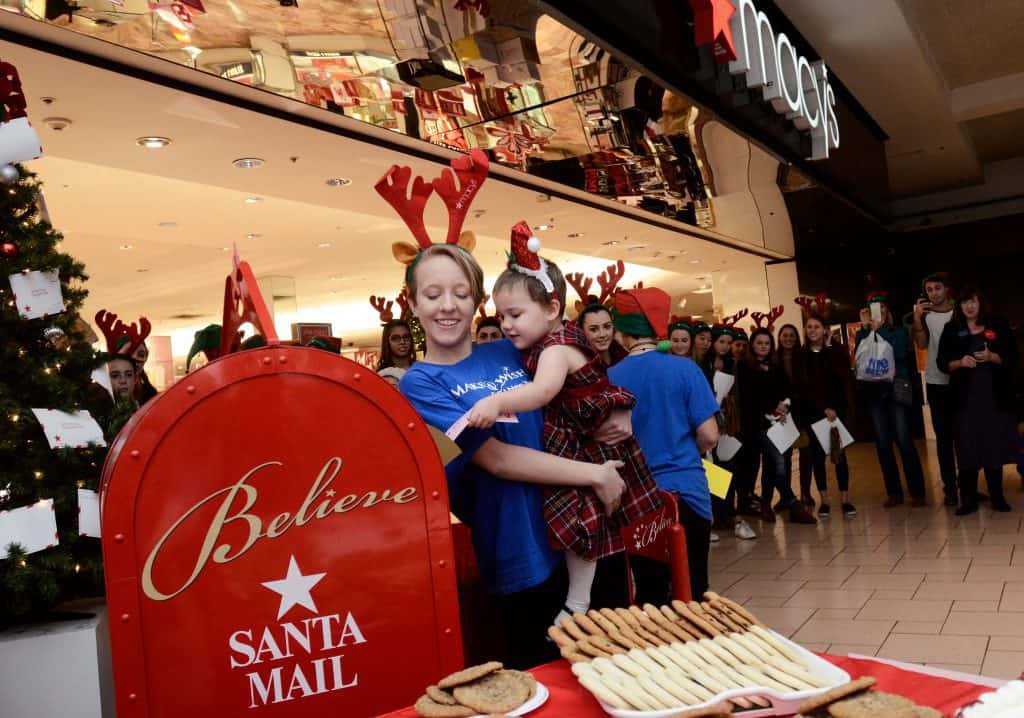 For the 11th consecutive holiday season, Macy's is partnering with Make-A-Wish for the annual Believe campaign. By sending a holiday wish list to Santa, shoppers can join Macy's in celebrating the wonder of giving and help grant the wish of a child with a critical illness. Macy's will donate $1 to Make-A-Wish for each letter sent, up to $1 million, from November 2, 2018, to December 24, 2018. Customers can write their letters and drop them off in stores in the red Believe letterboxes or submit them online at macys.com/believe.
Since 2003, Macy's has donated more than $112 million to Make-A-Wish, including more than $17 million through its annual Believe campaign, helping grant more than 13,000 wishes and impact more than 2.6 million people, including wish kids and their families, volunteers, community groups, nurses, doctors, and more.
"Believe is a special moment for the Macy's family each year," said Lauren Anania, director of cause execution at Macy's. "As we celebrate the wonder of giving, we feel privileged to support Make-A-Wish in its quest to grant the wishes of children in need. We are proud of the passion that our colleagues bring and grateful to our customers for turning this program into a tradition of endless generosity and community through the collection of millions of letters over the last 11 years."
"This holiday season we are, once again, inspired by Macy's partnership and generosity through the Believe campaign," added Janell Holas, vice president of brand and marketing for Make-A-Wish America. "Macy's makes it simple for everyone to make a difference in the life of a wish child by writing a letter to Santa. When you meet a wish kid, the transformative power of a wish is undeniable. Macy's has seen this firsthand through the thousands of wishes they have helped to grant and they share our vision for granting the wish of every eligible child."