MACY'S DEBUTS 21 SOLAR ENERGY SYSTEMS IN CELEBRATION OF EARTH DAY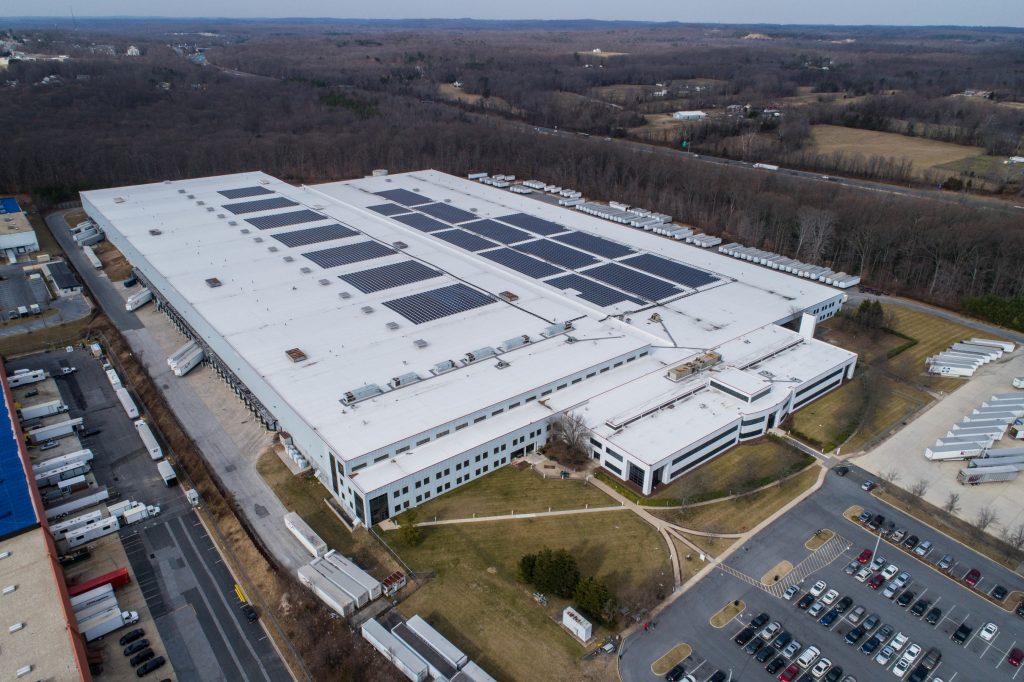 Today, several Macy's, Inc. locations will reveal their solar energy makeovers – part of a company-wide sustainability initiative – with solar sustainability company SunPower during dedication events at the Macy's Broadway Plaza store in Walnut Creek, California; Bloomingdale's store at The Shops at Chestnut Hill in Chestnut Hill, Massachusetts; and the Macy's and Bloomingdale's fulfillment center in Joppa, Maryland.
This marks the completion of 21 high-efficiency SunPower solar energy systems installed this past year at Macy's and Bloomingdale's locations in seven states, totaling 15 megawatts and adding to the nearly 24 megawatts of SunPower solar that have been operating since 2007. Electricity generated by the new solar power systems will ultimately be sold to others.
In addition to solar systems, SunPower also provided Macy's with battery storage systems at three stores in Southern California. The energy storage technology is expected to help those locations further manage energy costs by offsetting demand charges incurred by commercial customers.
In 2016, Macy's ranked fourth among corporations nationwide for installed solar according to Solar Energy Industries Association (SEIA). About 70 percent of the 102 solar power systems in the Macy's and Bloomingdale's renewable energy portfolio feature SunPower's high-efficiency technology.
"As a leading national retailer with 140,000 dedicated associates, we have the opportunity to make a meaningful difference in improving the environment," said Chuck Abt, senior vice president of operations for Macy's, Inc. "Working with SunPower, we have been able to maximize the value of unused roof areas at our stores and fulfillment centers across the country by deploying the company's high efficiency solar technology that creates more energy in less space."
"Macy's continues to demonstrate extraordinary leadership in sustainability and we're honored to support the company's efforts with SunPower's dependable solar energy solutions," added Nam Nguyen, SunPower senior vice president. "Pairing SunPower's Helix Roof system with storage at some locations, we're delivering more value to Macy's through innovative solar that installs at record-breaking speed and delivers reliable energy at predictable, cost-competitive rates."