Macy's gets serious about real estate portfolio with new alliance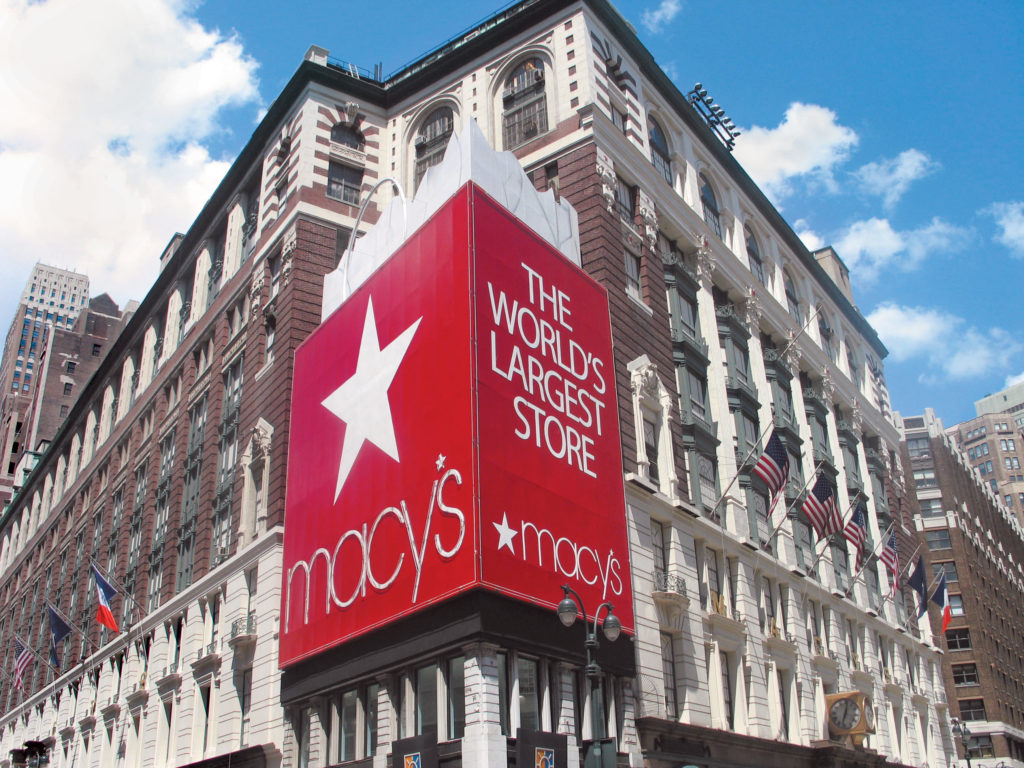 Consistent with its previously announced strategy, Macy's, Inc. has announced it is forming a strategic alliance with global alternative asset manager Brookfield Asset Management to create increased value in its real estate portfolio.
Under the alliance, Brookfield will have an exclusive right for up to 24 months to create a "pre-development plan" for each of approximately 50 Macy's real estate assets, with an option for Macy's to continue to identify and add assets into the alliance. These assets primarily include owned and ground- leased stores and associated land, most of which are located in malls not owned by major mall owners. The breadth of opportunity within the portfolio ranges from the additional development on a portion of an asset (such as a Macy's-controlled land parcel adjacent to a store) to the complete redevelopment of an existing store.
"We have real estate assets with significant value creation opportunities, and we believe that partnering with a leading global real estate investor like Brookfield is the best way to unlock the potential of those assets," said Terry J. Lundgren, Macy's, Inc. chairman and chief executive officer. "The Brookfield alliance strengthens our ability to improve the customer shopping experience by giving us greater flexibility to invest in our most productive and highest-potential locations, and to make the most of our real estate assets, or portions of them."
"We are pleased to partner with Macy's on this important initiative," said Brian Kingston, CEO, Brookfield Property Group. "The Macy's portfolio includes some of the highest quality real estate in the United States and we look forward to working closely with them to unlock value for their shareholders and enhance the shopping experience for their customers."
Separately, Macy's has signed a contract to sell its 248,000 square-foot Union Square Men's building in San Francisco for $250 million, and will use part of the proceeds to consolidate the Men's store into its main Union Square store. Macy's will lease the Men's store property for two to three years as it completes the reconfiguration of the main store. The company expects the transaction to close in January 2017 and expects to recognize a gain of approximately $235 million in January 2018. The company continues to explore options for its downtown Minneapolis, State Street (Chicago) and Herald Square (New York City) stores.
The company has also signed a contract to sell its downtown Portland, OR store for $54 million. The transaction is expected to close in the fourth quarter of 2016, at which time a gain of approximately $36 million will be recognized. The downtown Portland store will continue operations through the holiday season and will be closed in spring 2017.
The company announced last week the sale of five locations to General Growth Properties. In addition, as a result of lease terminations or expirations, the company will be closing Macy's stores in Douglaston Mall, Douglaston, NY and Lancaster Mall, Salem, OR in early 2017.
Since the beginning of 2015, Macy's has announced or completed asset sales with anticipated proceeds exceeding $800 million and it expects continued progress going forward.
This news comes as the retailer reports its sales for the third quarter of 2016 which totaled $5.626 billion, a decrease of 4.2 percent, compared with sales of $5.874 billion in the same period last year. Comparable sales on an owned plus licensed basis were down by 2.7 percent in the third quarter. On an owned basis, third quarter comparable sales declined by 3.3 percent. The difference between the year-over-year change in total and comparable sales largely resulted from the closing of 41 underperforming Macy's stores at the end of fiscal 2015.
For the year to date, Macy's, Inc.'s sales totaled $17.263 billion, down 5.2 percent from total sales of $18.210 billion for the first three quarters of 2015. Comparable sales on an owned plus licensed basis were down by 3.5 percent year to date in 2016. On an owned basis, year to date comparable sales declined by 4.0 percent.