MACY'S, INC. MARKS ONE YEAR MILESTONES FOR MISSION EVERY ONE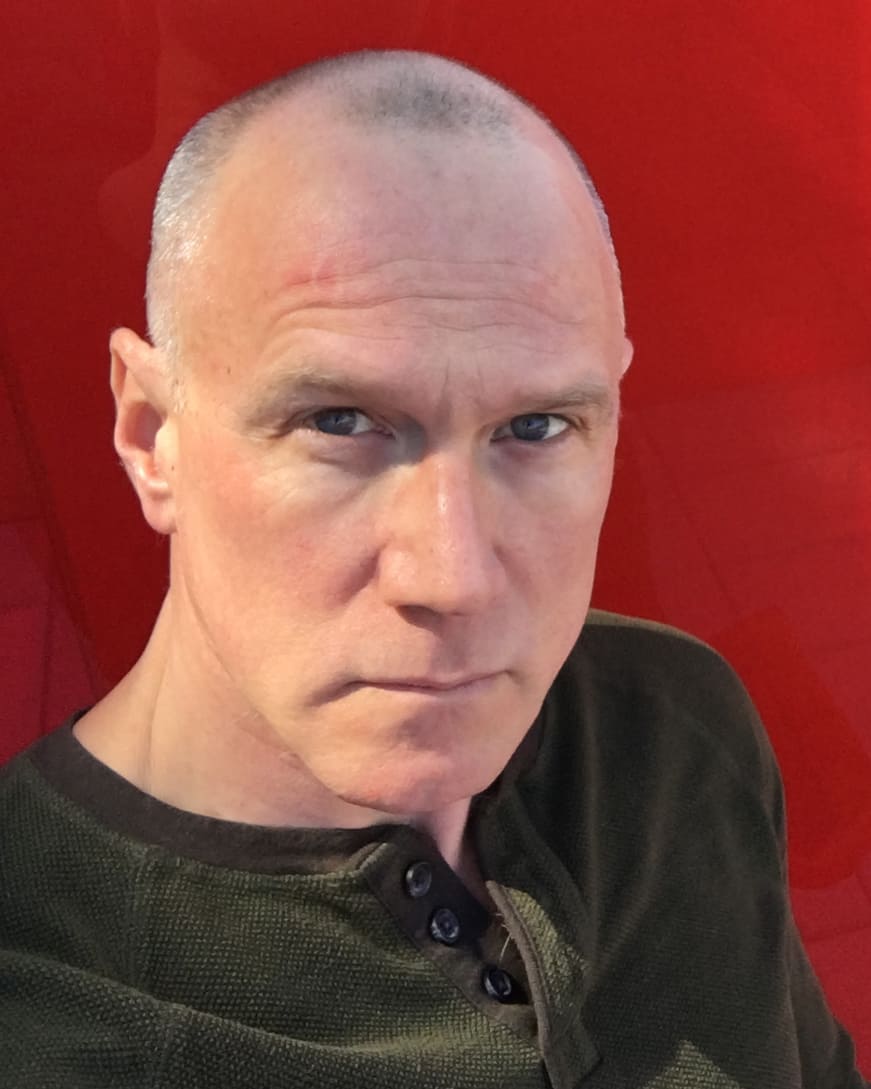 This spring, Macy's, Inc., celebrates the first-year milestones of its commitments tied to Mission Every One, an enterprise-wide social purpose platform focused on creating positive societal change. In 2022, Macy's, Inc. launched Mission Every One by announcing $5 billion of the company's spend through 2025 would be directed towards partners, products, people, and programs that help create a more equitable and sustainable future. Commitments focus on three pillars of impact – people, communities, and planet; the company has made significant progress on its journey to create a brighter future with bold representation for all and in 2022 directed $1.4 billion of its spending towards this goal.
Through an integrated, holistic, and phased approach, Macy's, Inc. has engaged resources and leveraged its talent and scale to embed Mission Every One into its business strategy. This work has created an essential framework for business operations across the enterprise and serves as a filter for decision-making for colleagues.
"Our social purpose platform, Mission Every One, builds on our heritage of corporate citizenship, fueling a more equitable and sustainable future for our people, communities, and planet," said Jeff Gennette, chairman, and chief executive officer of Macy's, Inc. "Over the past year, our business has infused this work enterprise-wide, transforming how we operate and make decisions. Through our $1.4 billion of spend in 2022, we see the effect both our corporate and individual contributions can have. Mission Every One has galvanized our brands and our people and led to the creation of programs like S.P.U.R. Pathways, aimed at shattering systemic barriers for underrepresented businesses, and contributed more than $34 million to our community partners. We remain committed to Mission Every One's ongoing evolution and goal of driving positive societal change."
The majority of the $1.4 billion spend in 2022 supported retail and non-retail diverse-owned businesses, investments in diverse retail development programs, and the expansion of certified sustainable products.
MISSION EVERY ONE – Highlights of Year One Impact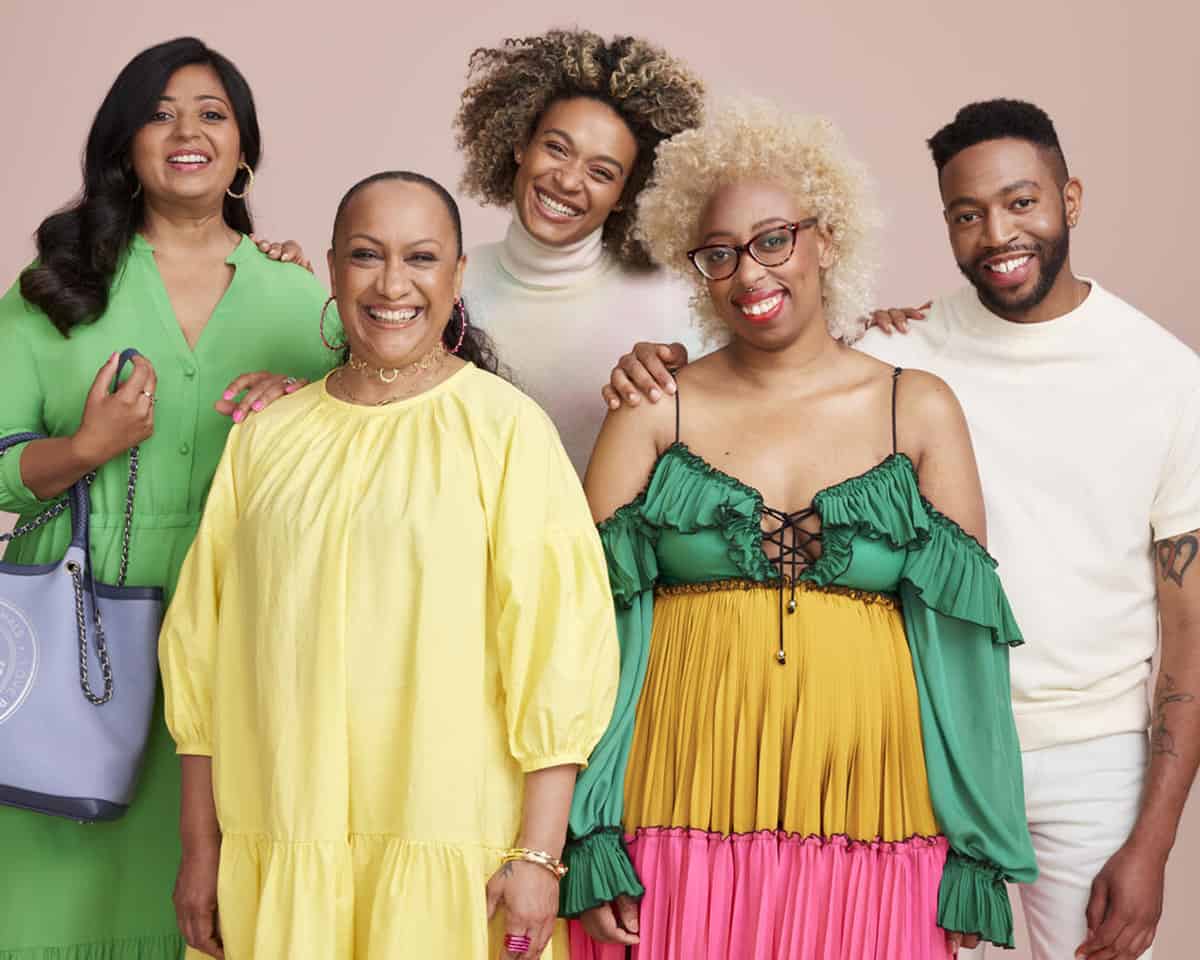 PEOPLE
Macy's, Inc. recognizes and values the diverse community of colleagues and partners that fuel our mutual growth and innovation.
 "The Human Rights Campaign is able to work towards lived equality for every LGBTQ+ person because of support from initiatives like Mission Every One," said president of the Human Rights Campaign Kelley Robinson. "For more than a decade, Macy's, Inc. has supported our work while ensuring LGBTQ+ equality is reflected in policies and practice. This has earned Macy's, Inc. a perfect score on our Corporate Equality Index every year since 2015. We look forward to continuing our work with Macy's to promote equality as a reality for all, from the workplace to everyday life."   
 Diversifying Company Leadership: In 2022, Macy's, Inc. continued to prioritize building an environment of inclusivity and opportunity for its colleagues to more closely reflect its customers. Through programming designed to strengthen leadership skills for top ethnically diverse talent and a focus on hiring, retention and promotions, the company is on track to achieve its 30% ethnically diverse representation target by 2025 early, with 29% achieved at the end of 2022.
Fully-funded Education for Colleagues: In February 2022, Macy's, Inc. launched a partnership with Guild Education to provide an education program to eligible colleagues. Since launch, more than 3,000 colleagues have completed at least one course, outperforming retail benchmarks.
Designing a More Inclusive Future of Style: Mission Every One has accelerated a long-standing Macy's, Inc. commitment to underrepresented entrepreneurs, brands and service providers. Through investments in diverse retail development programs including The Workshop at Macy's, the launch of S.P.U.R. Pathways: Shared Purpose, Unlimited Reach, Macy's, Inc. continues to develop diverse voices and create opportunities for colleagues, partners and communities.
2022 saw a year of significant growth in the diverse supplier base at Macy's, Inc. Through the company's increased efforts to include diverse suppliers in its supply chain and sourcing practices, nearly 70% of bids through the company's procurement team included underrepresented groups. Those businesses were onboarded as Macy's, Inc. suppliers half of the time.
Last November, Macy's, Inc. announced S.P.U.R. Pathways, a multiyear, multifaceted funding program designed to advance entrepreneurial growth, close wealth gaps and shatter systemic barriers faced by diverse-owned and underrepresented businesses. Through a $30 million investment over five years by Macy's, Inc., S.P.U.R. Pathways will ultimately represent up to $200 million in access to critical funding for underrepresented businesses and will feature a comprehensive range of financing options from growth equity capital to loans for working capital and commercial real estate. In partnership with Momentus Capital, the initiative is a significant advancement to a long-standing Macy's, Inc. commitment to underrepresented businesses and aims to galvanize the retail industry to invest in the next generation of entrepreneurs.
The Workshop at Macy's is the retail industry's longest-running retail development program for underrepresented suppliers and has helped support and grow more than 195 diverse and women-owned businesses since 2011.
In 2022, a total of $250,000 in grants were awarded to program participants. All first-time participants received a $5,000 business grant upon completion of the program and the opportunity to enter a vendor pitch competition. The winning brand, Black Paper Party, received a $100,000 business grant, a partnership with Macy's sourcing team and additional prizes aimed at continuing education, experience and growth opportunity. In 2022, 10 Workshop alumni were onboarded as Macy's, Inc. suppliers.
In the last year, Macy's showcased diverse-owned brands including Buttah., Harlem Candle Co., Healthy Roots, Nude Barre, OMA The Label, PATTERN Beauty by Tracee Ellis Ross, Soap Distillery® and SPGBK; capsule collections including Akwaaba Inns x Hotel Collection, Girl Meets Farm™ by Molly Yeh and Shash Diné x Hotel Collection; and exclusive product by a host of diverse creatives through its "Icons of Style" capsule collections. 
In fall of 2022, Macy's launched its digital marketplace, which provides customers with a curated assortment of new brands, merchandise categories and products from third-party merchants and brand partners. By the end of 2022, diverse sellers and brands represented 30% of the total enterprises on the platform.
Advancing Rights, Justice, and Equal Opportunity: Under Mission Every One, the company has deployed $1 million in corporate grant funding and dedicated support towards social justice causes and organizations including Human Rights Campaign, National Urban League and CEO Action for Racial Equity, who are on the front lines of advancing human rights, racial justice, workforce development and economic opportunity.
 For more information about Macy's, Inc.'s Diversity, Equity and Inclusion initiatives, please visit macysinc.com/DEIreport.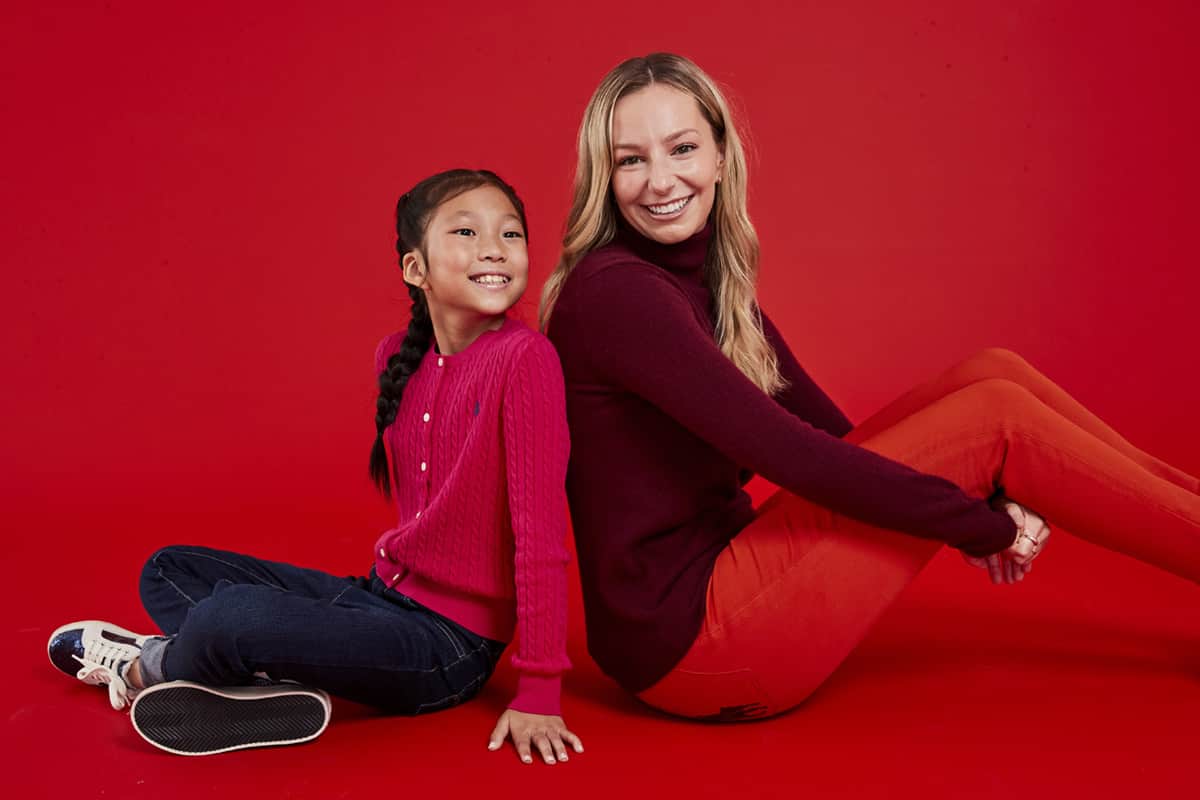 COMMUNITIES
Macy's, Inc. empowers the curiosity and confidence of young people on their journey to become the leaders of tomorrow. In 2022, Macy's, Inc. customers, communities and colleagues came together under Mission Every One, through round-up campaigns, corporate grants and colleague donations, to dedicate more than $34 million and 54,000 volunteer hours.
"The collective impact Macy's and Big Brothers Big Sisters of America (BBBSA) has made in our first year is transformational. We've rallied communities across the country and raised more than $4.8 million to amplify the power of mentorship," says Artis Stevens, president and CEO, BBBSA. "Together, we are breaking down barriers for young people and empowering them on a path to a brighter future."
 Supporting Youth Well-being, Learning and Leadership: Empowering future leaders is a core tenet of Mission Every One. With a commitment to organizations that support education and mentoring, mental health, as well as environmental stewardship, Macy's customers and colleagues mobilized to raise more than $25 million to impact organizations that support this work.
These funds created nearly 2,000 scholarships, provided access to educational programming for more than 50,000 students, provided mental health services and resources for 400,000 young people and revitalized schoolyards for students and communities.
In 2022, Macy's launched new national cause partnerships that align with the work of Mission Every One including Big Brothers Big Sisters of America, The Jed Foundation and National Alliance on Mental Illness (NAMI), and Trust for Public Land, APIA Scholars and Hispanic Federation. As part of the partnership realignment, Macy's continued long-standing support for national partners including UNCF, Girls Inc., The Trevor Project and Reading Is Fundamental (RIF).
Macy's "Future of Style Fund" commits $500,000 to the creation of scholarships for students and funding for programming promoting bold representation in design, styling and sustainability. In 2022, Macy's partnered with organizations including City College of San Francisco (CCSF), Clark Atlanta University, Fashion Institute of Technology (FIT) and Fashion Scholarship Fund to provide grants promoting the next generation of leaders through access to learning opportunities and industry leaders, programming support, technology, and scholarships. 
In 2022, Macy's launched the Divine Nine Sorority Dress Collection in partnership with The Kasper Group aimed to help members of historically Black Sororities find styles in their signature colors for conferences, community service events, and ceremonies. In January 2023, Macy's donated $1 million, split evenly, to fund the education and research foundations of Delta Sigma Theta Sorority, Inc., Zeta Phi Beta Sorority, Inc., and Sigma Gamma Rho Sorority, Inc. 
b the change: Through Bloomingdales' expression of Mission Every One, b the change, the nameplate launched the Bloomingdale's x FIT Sustainable Innovation Fund, which provides funding for student-led projects around sustainability innovation at the Fashion Institute of Technology (FIT). Bloomingdale's also raised more than $1.5 million for partners including FIT, No Kid Hungry, Child Mind Institute, DonorsChoose, and supported more than 100 organizations across the country through corporate grants.
Bluemercury reinforced its philanthropic commitment in 2022 by partnering with organizations that support underserved and underrepresented communities including Girls Inc., the Compass LGBTQ Community Center in Florida and N Street Village in Washington, D.C.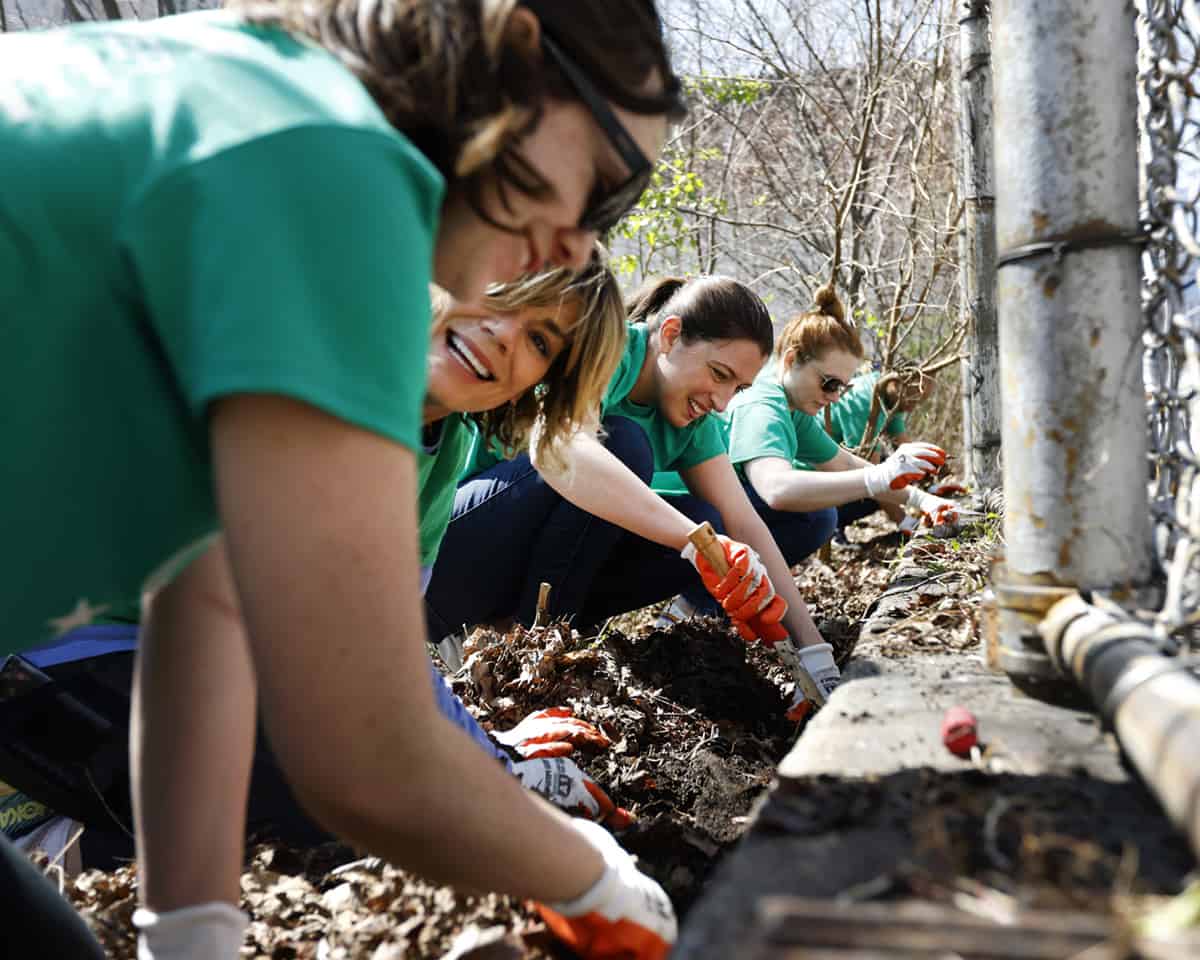 PLANET
Macy's, Inc. curates and creates sustainable products and services so that people and the planet can thrive together.
 "When companies like Macy's, Inc. help lead the critical effort to support women workers in global garment supply chains, we empower change and create opportunities toward greater gender equality," said Christine Svarer, Executive Director, RISE.
 Through Mission Every One, Macy's, Inc. is embedding sustainability across its global value chain, focused on caring for its people and managing its environmental impact. 2022 was a transformative year in the creation of infrastructure throughout the company's operations to measure processes and drive improvements.
 Increasing Use of Sustainable Materials: Macy's is committed to ensuring its private brand products managed by Macy's sourcing team are both sourced and created with sustainable materials and production practices, with the goal of achieving 100 percent preferred materials in those private brand products by 2030.
In 2022, cotton and wood policies were published outlining the company's commitment to its private brand products and to work with suppliers to develop sustainable sourcing strategies and foster transparency and certification compliance.
In the last year, Macy's, Inc. continued this work, supported by partnerships including Better Cotton.
By the end of 2023, the company expects more than half of cotton products within private brands to be sustainably sourced.
Sustainable Product: Macy's, Inc. has implemented a rigorous phased approach to provide confidence the company has thoroughly vetted sustainable claims in both production operations and private brand products.
Products included in the company's sustainable offerings are generally required to be authenticated by at least one third-party certification, or other traceable means, under four focus areas of preferred materials, preferred practices, people first or designed for less waste.
Throughout the year, the number of sustainable products on macys.com increased four times. Through the creation of easily searchable dedicated sitelets, customers are offered a more seamless shopping experience across all three nameplates.
Caring for People and Planet: Human rights, women's equality, and family well-being are priorities throughout the company's global value chain. In 2022, the company provided increased transparency into its comprehensive private brand practices that ensure adherence to high standards, third-party audits, identification of issues and drive for remediations if violations occur.
In 2022, through a partnership with RISE: Reimagining Industry to Support Equality, the company has supported thousands of women across its global workforce through workplace initiatives that aim to advance equality for women workers in global garment supply chains.
Enterprise-wide operations have implemented innovations that help reduce, reuse, and repurpose materials to eliminate waste and further transition the company to be a more circular business. To further this work, the company has joined the Ellen MacArthur Foundation, an organization with a mission to promote a circular economy to tackle challenges including climate change, biodiversity loss, waste, and pollution. 
Additionally, in 2022:
A newly established partnership with World Wildlife Fund (WWF) will help to develop contextualized water reduction targets in line with a private brand manufacturing water reduction goal.
The majority of product samples are digital, helping to significantly reduce textile waste.
All fulfillment cardboard contains recycled content and meets the Sustainable Forestry Initiative (SFI) sourcing standard.
Innovating for a More Sustainable Future: Macy's, Inc. is dedicated to reducing its environmental impact as part of its commitment to a more sustainable future for all.
In November 2022, the company committed to set near-term company-wide emission reductions in line with climate science with the Science Based Targets initiative (SBTi). 
 The 2023 financial outlook provided by the company on its March 2, 2023 fourth-quarter earnings call contemplated the expected spend associated with the previously stated Mission Every One $5 billion multi-year commitment.
 For more information on Mission Every One, including the company's annual reports, please visit macysinc.com/purpose.