MACY'S INVESTS IN MOBILE CHECKOUT AND VR TECHNOLOGIES TO ENHANCE CUSTOMER EXPERIENCE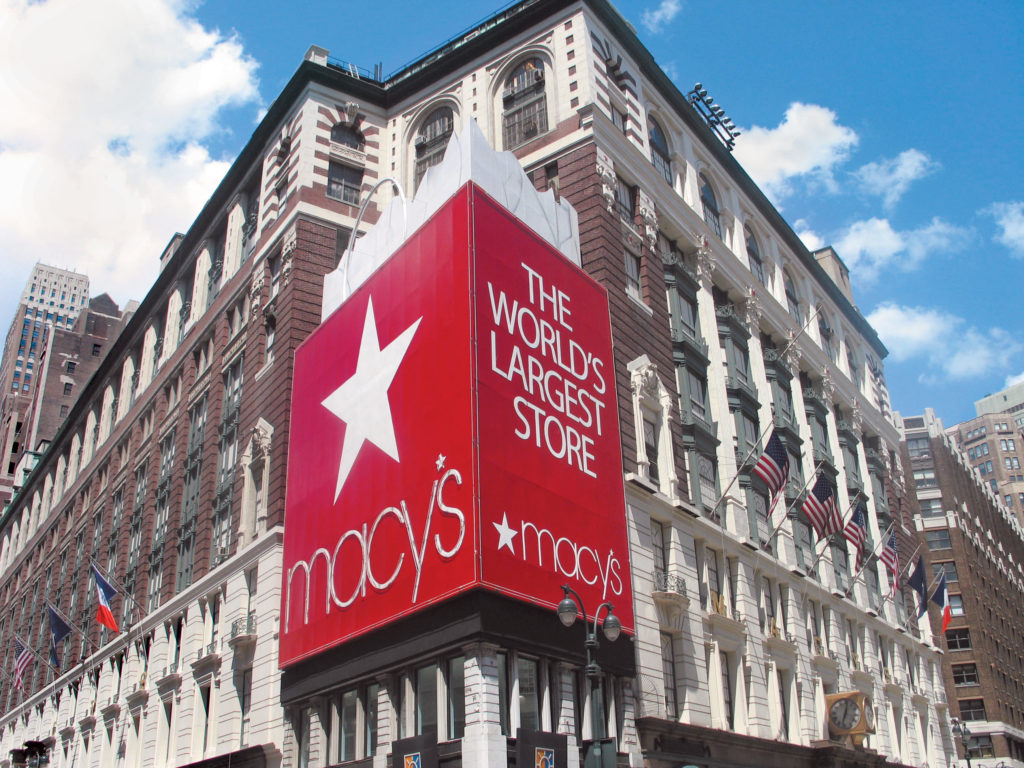 In Macy's, Inc.'s latest example of its test, iterate, and scale approach to innovation, the company is announcing details of the new technology initiatives highlighted by chairman and chief executive officer, Jeff Gennette, at the Shoptalk Conference.
Mobile Checkout, powered by the Macy's app and designed to speed the in-store checkout process, is now slated for a nationwide rollout to all full-line stores by the end of this year. In addition, an augmented reality furniture shopping experience will be incorporated into the Macy's app with a rollout beginning in April.
The company's Bloomingdale's division will begin testing the Mobile Checkout feature later this month at its SoHo location in New York City, ahead of future implementation across its namesake stores.
"As part of our test, iterate and scale model for innovation; we are excited to expand our launch of Mobile Checkout powered by the Macy's app, providing our customers with the opportunity to self-serve and speed their transactions with us in-store," said Gennette. "We think of the Macy's app as a key we hand to our customers, a key that allows them to unlock an enhanced shopping experience – a world of possibilities. With this powerful tool in hand, we give them the opportunity to engage with us on their terms. And we keep adding exciting new features to it based on what they tell us."
Macy's is also scaling to an additional 60 locations a successful Virtual Reality (VR) furniture pilot, which allows customers to virtually design and experience the interior of a room for which they are purchasing furnishings. The expansion is scheduled to be completed by fall 2018 and will cover a significant portion of Macy's largest furniture departments.
Furniture is traditionally a high touch business, and the new Virtual Reality in-store furniture design experience, powered by Marxent's 3D Cloud and VR solution, is reducing customer worry over fit as they test out potential purchases virtually. Piloted at three locations including Macy's flagship store in New York City, and at Macy's stores in Paramus, NJ, and Dadeland, FL, the furniture VR technology will be scaled to an additional 60 locations nationwide by fall of 2018, covering Macy's largest furniture departments.
Additionally, an augmented reality experience in furniture shopping, also powered by Marxent's 3D Cloud, will be rolling out to the Macy's app starting next month, allowing customers to virtually place Macy's furniture products in their actual living spaces.
"Consumers today don't just adopt technology, they absorb it at a tremendous pace, but they want it to be useful to their needs," added Gennette. "Like a lot of brands, we've experimented with VR in a number of areas and we're excited to have found a practical application that has proven to drive sales. In furniture, we are giving our customers a new tool that will allow them to virtually test out home furnishings, helping them make more informed decisions on these important purchases."