MACY'S TO LAUNCH LUCKY BRAND HOME COLLECTION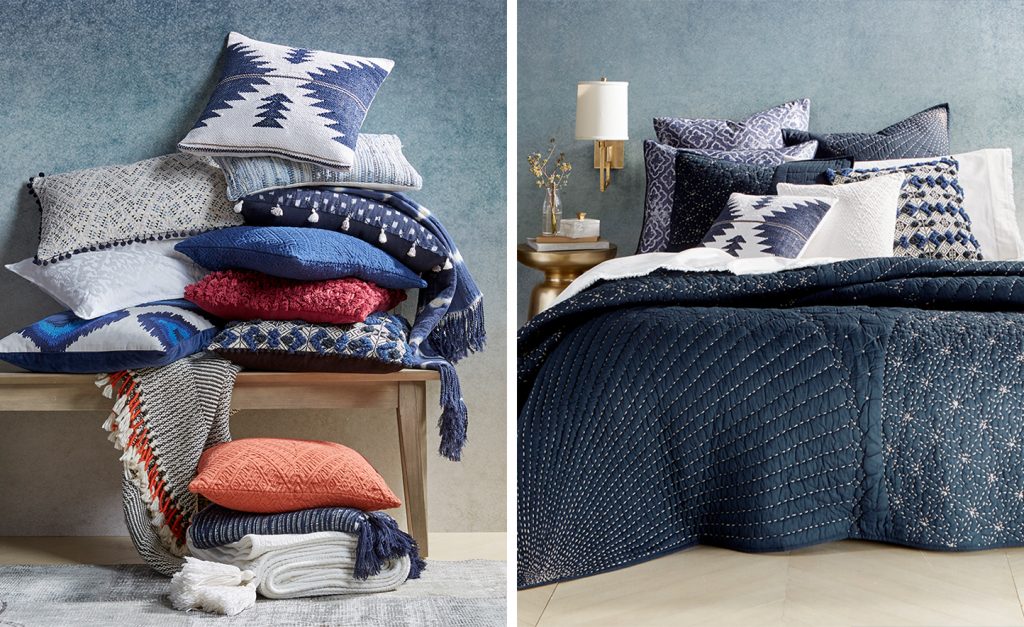 Macy's has teamed up with Lucky Brand to launch Lucky Brand Home, a new bedding collection created for exclusively for Macy's. The line offers a full range of duvet covers, comforters, hand-crafted quilts, sheet sets, throws and decorative pillows in a relaxed and free-spirited aesthetic, available now on macys.com and in 100 Macy's stores beginning September 15.
The collection will launch with five top-of-bed offerings, each as three-piece sets that include a duvet cover or comforter and two shams. The bedding ranges from rich, indigo hues in the Sienna set to the neutral tones of Ventura Waffle and Santa Fe Stripe. Designed to layer seamlessly, Lucky Brand Home also features 100 percent cotton quilts, throws and coverlets, and decorative pillows distinct with texture that are crafted in a range of techniques.
"In collaboration with the Lucky Brand design team, we focused on the idea of effortless style and vintage textiles, while also keeping in mind the tradition and aesthetic of the heritage collection," said Roberson Keffer, vice president and Home fashion director for Macy's. "We are particularly proud of the craftsmanship behind the line. From tassel details in the throws to the intricate embroideries of our quilts, Lucky Brand Home looks beautiful in any space, but is also easy to care for and style."
"We are very proud of our collaboration with Macy's and the creation of the first home collection for our brand," added a spokesperson for Lucky Brand. "The new collection is rooted in our brand heritage and the West Coast casual lifestyle. The line is beautiful, the style is highly differentiated and the quality of every product is amazing. The Macy's team, working closely with our design team, has done an incredible job in bringing the vision of a Lucky Brand Home Collection to life with impeccable taste and great authenticity. We see this launch as an important brand extension of our product offering to support the active lifestyle of our customers."