MACY'S STOCK PLUNGES AFTER REPORTING DECREASED EARNINGS AND SALES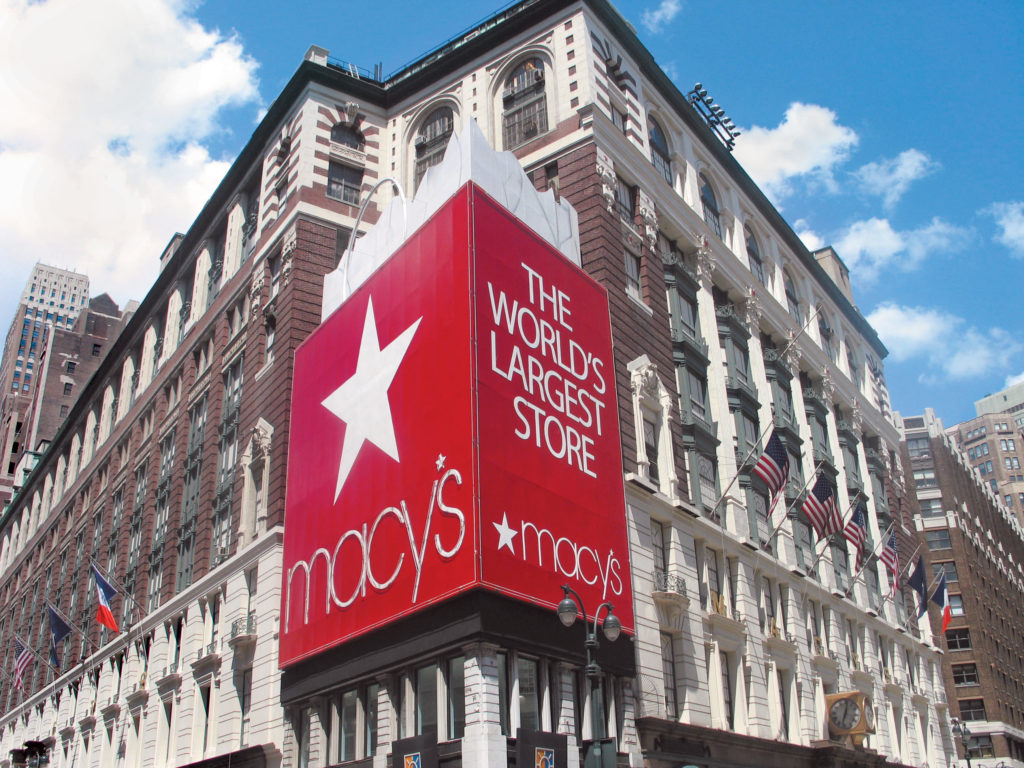 Macy's stock dropped nearly 13 percent on Thursday morning (as of 10:15am) after reporting its financial results for the first quarter of 2017.
The national retailer reported earnings of 23 cents per diluted share, as compared with 37 cents per diluted share in the first quarter of 2016. Sales in the first quarter of 2017 totaled $5.338 billion, a decrease of 7.5 percent, compared with sales of $5.771 billion in the same period last year. The year-over-year decline in total sales reflects, in part, the store closings announced in 2016. Comparable sales were also down in the 4 to 5 percent range.
"Our first quarter sales and earnings results were consistent with our expectations, and we remain on track to meet our 2017 guidance. We are encouraged by the performance of the pilot programs we tested last year in categories like women's shoes, fine jewelry, and furniture and mattresses. We look forward to expanding these successful initiatives nationally this year and anticipate they will have a measurable impact on our performance starting in the second quarter, building through the fall. Additionally, our digital platforms showed continued strong growth in the first quarter," said Jeff Gennette, president and CEO of Macy's, Inc.
"In 2017, we are focused on taking actions to stabilize our brick and mortar business, including the testing and iteration of additional pilot programs in order to bring them to scale in future years," he added. "At the same time, we will invest to aggressively grow our digital and mobile business, while continuing the integration of our online and offline experience to allow our customers to shop the way they live."
On the real estate front, Macy's, Inc. is now under contract to sell two additional floors of its Downtown Seattle store after having sold floors five through eight in 2015. This transaction is expected to close in fall 2017. The company has also announced the sale and intended closure of the Macy's store at Temple Mall in Temple, TX. Final clearance sales for the Temple Mall store, as well as the previously announced store closing at the Mall at Tuttle Crossing in Dublin, OH, will begin on Monday, May 15, 2017.
Looking ahead to the end of the year, Macy's expects comparable sales to decline between 2 and 3 percent. Total sales are expected to be down between 3.2 percent and 4.3 percent in fiscal 2017, while adjusted diluted earnings per share of between $3.37 and $3.62 excluding the impact of the anticipated settlement charges related to the company's defined benefit plans and premiums and fees associated with debt repurchases.