MAISON KITSUNÉ PLOTS INTERNATIONAL EXPANSION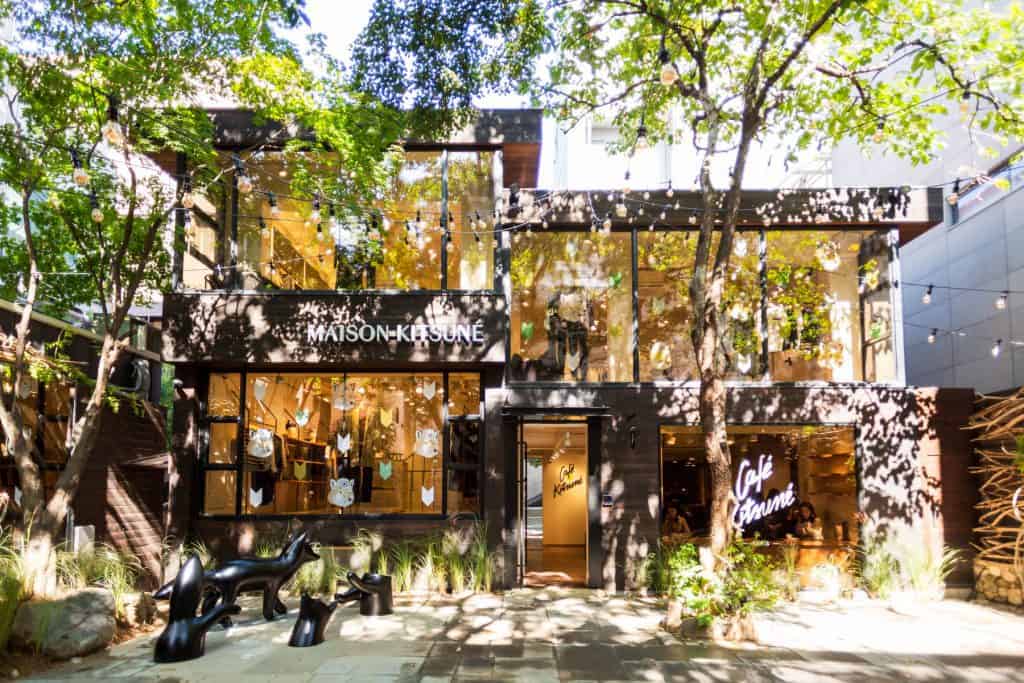 Fashion label Maison Kitsuné has announced that it is plotting an ambitious international expansion.
Created in 2002 by Gildas Loaëc and Masaya Kuroki, Maison Kitsuné offers a unique, inspirational Art de Vivre blending a fashion brand (Maison Kitsuné), music label (Kitsuné Musique) and coffee shops (Café Kitsuné). Over the last sixteen years, the multi-faceted Paris-meets-Tokyo brand has consistently grown and increased its international influence organically, building a loyal fan base all over the world. Maison Kitsuné is now generating over €40 million in annual revenue, 90 percent of which stems from the fashion side of the business, with the remaining 10 percent equally attributed to the music label (5 percent) and cafés (5 percent).
In October 2016, Maison Kitsuné announced plans to accelerate growth with its first minority investment from Stripe International. Stripe International now occupies a seat on Maison Kitsuné's board and serves as a strategic partner helping fuel the company's retail expansion, with Maison Kitsuné and Café Kitsuné being the main priorities. Maison Kitsuné remains independently-controlled, operated by its executive team, led by Loaëc and Kuroki. This unique partnership provides Maison Kitsuné with strong roots to support its natural creative development.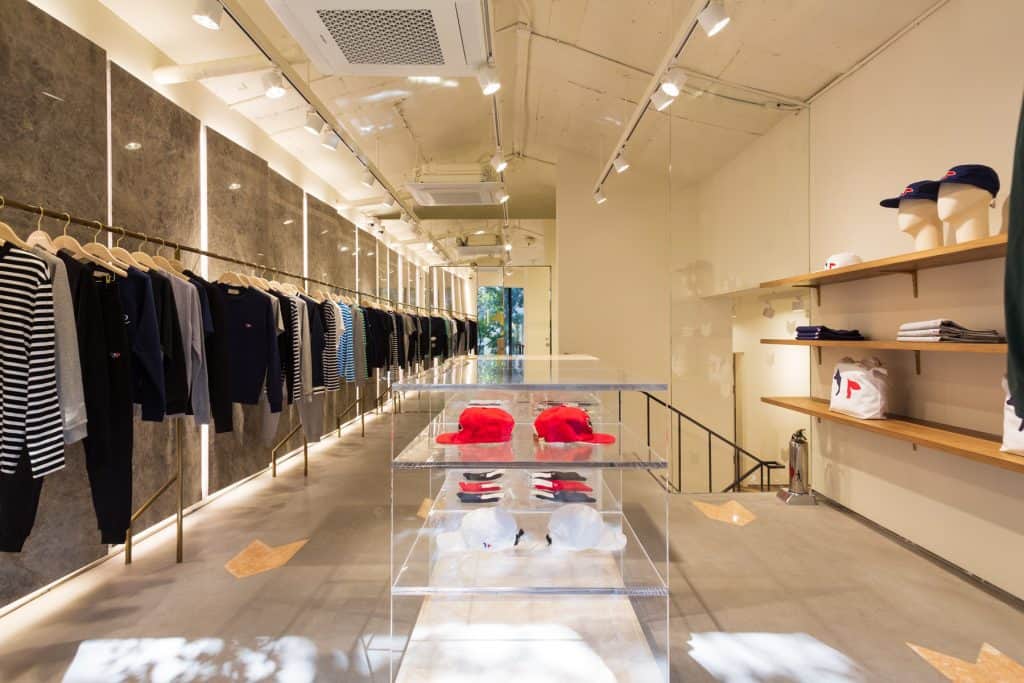 Since inception, Maison Kitsuné has grown its network of directly owned and operated stores to 16 locations across Paris, New York City, Tokyo, Kyoto, Osaka, Hong Kong and Honolulu. The collection is also available online via the brand's recently redesigned e-commerce site, as well as in more than 400 points of sale worldwide. Currently, 80 percent of sales come from outside of France, with Japan, USA and South Korea representing the key regional growth hubs. The fashion brand's portfolio includes seasonal collections (Maison Kitsuné), a timeless Parisian-inspired wardrobe (Maison Kitsuné Parisien) and a third line of genderless arty designs, set to launch in November 2018 (ACIDE Maison Kitsuné).
Café Kitsuné pays tribute to the pleasure of enjoying a quality coffee in iconic locations, currently Tokyo's Aoyama district and Paris' gardens of the Palais Royal. Loyal to its origins, Café Kitsuné's menu also offers in addition to coffee, French-Japanese specialties. Five years after its creation, Café Kitsuné successfully launched a collection of tableware, ready-to-wear and accessories available at Café Kitsuné, Maison Kitsuné boutiques and e-shop, as well as its pop-up in Seoul with South Korean creative label ADER error.
Maison Kitsuné shows no signs of slowing down, and beginning in October 2018, the company will be exploring untapped Asian markets, opening boutiques and coffee spots in South Korea, Indonesia and Greater China, with the help of local strategic partners.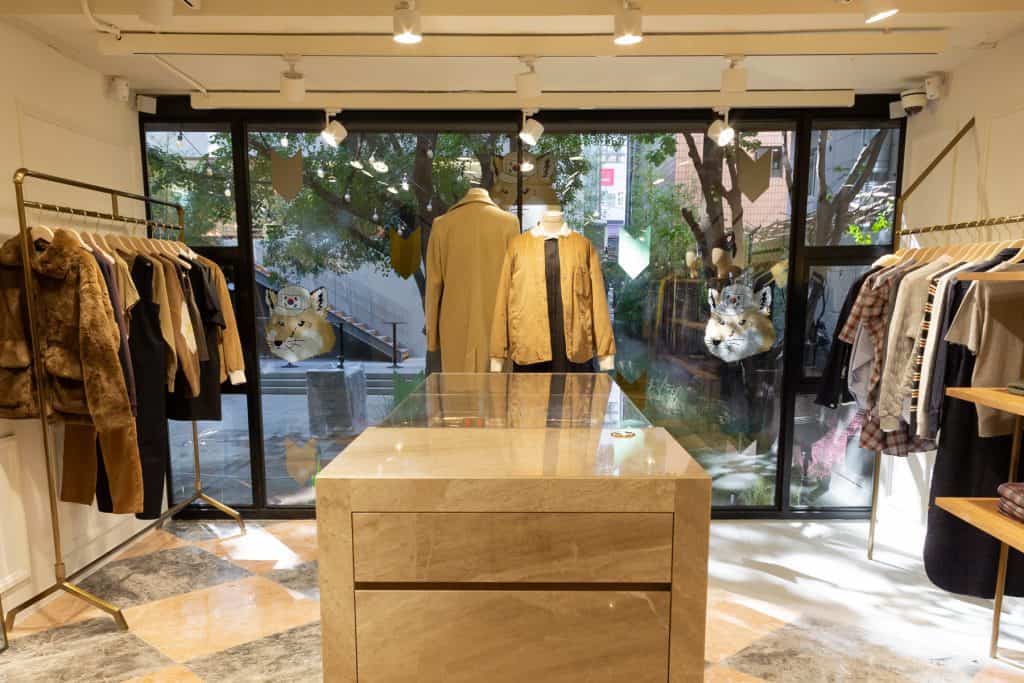 The company has signed an exclusive partnership with Samsung C&T to enter South Korea. Maison Kitsuné will open one shop-in-shop in Shinsegae Gangnam Department Store as well as a 250 sqm flagship store in the Garosu-gil neighborhood mid-October, that will welcome a Maison Kitsuné boutique and a Café Kitsuné, with plans for more ready-to-wear outposts and cafés next year.
In 2019, Maison Kitsuné will further extend its reach in Asia, breaking ground in Indonesia and Greater China (Mainland China and Taiwan). Slated to open next March 2019, the brand's first pied-à-terre in Indonesia will unveil a 300 square-meter space located on the ground floor of Jakarta's District 8 mall, including a Maison Kitsuné boutique and a Café Kitsuné.
Last but not least, the brand is set to open its first-ever Hotel Kitsuné in 2020 near Uluwatu in Bali, Indonesia. The Hotel Kitsuné will host a cluster of villas and will continue to spread the brand's distinctive Art de Vivre.