MAN OF STYLE: FRANKIE GRANDE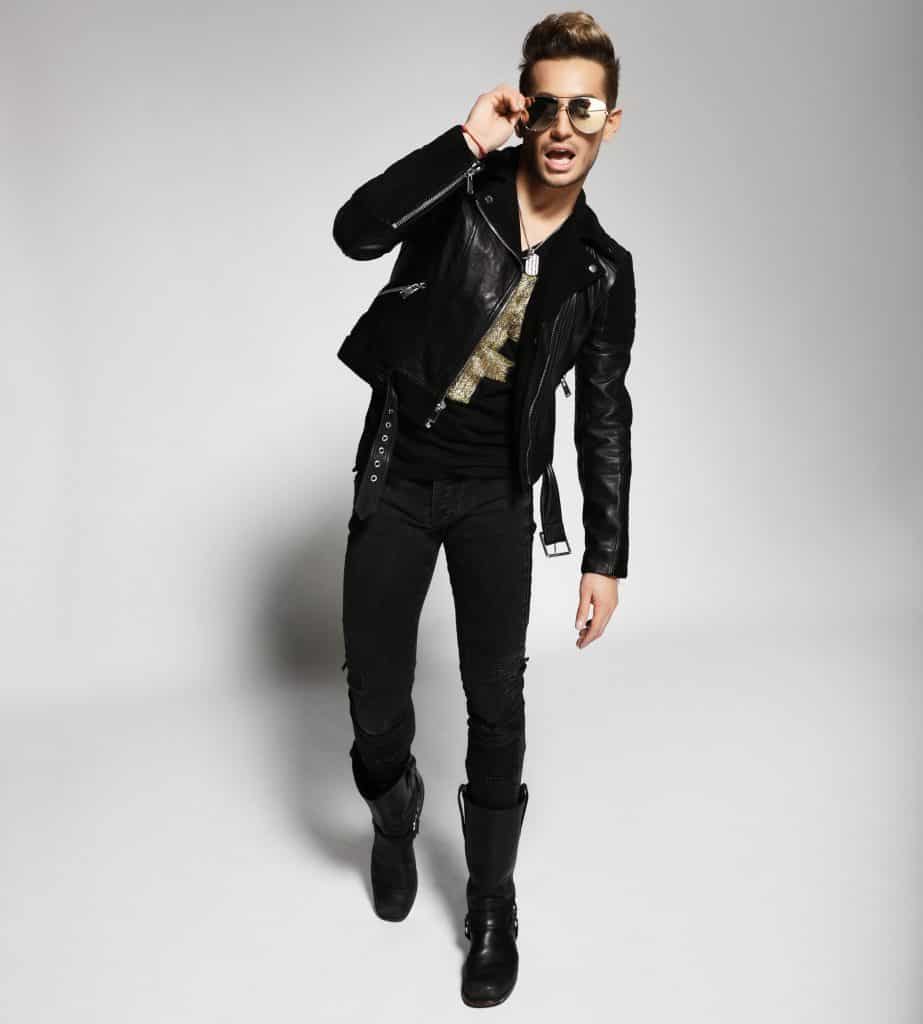 Frankie Grande has spent the last decade making a big impression on audiences in television, film, and theater, from his unforgettable appearances on the reality shows "Big Brother" and "Celebrity Big Brother UK," to being co-host of Amazon's fashion program "Style Code Live." His many stage credits include the Broadway productions of a "Mamma Mia!" and "Rock of Ages," and he has also been a Broadway producer of such shows as "Hamlet" starring Jude Law, "La Bête" starring David Hyde Pierce and "Born Yesterday: starring Jim Belushi. Earlier this month, he joined the cast of the Off-Broadway hit "Cruel Intentions: The Musical," based on the cult film favorite, in the role of Blaine.
Here, Grande shares some thoughts on 1990s fashion, his favorite designers, why men should wear makeup, and the wardrobe of his half-sister, pop superstar Ariana Grande.
Q: How did you get involved with "Cruel Intentions"?
A: I saw the show in L.A. when it first opened and absolutely loved it, and not just because my BFF, Emma Hunton was playing Cecile. So when they called me to do it in NYC, it was a no-brainer. I know a lot of the cast from life and other shows I've done, I love the music, and I get to work with Emma. So far, it has been the most fun I've ever had.
Q: Are you enjoying wearing clothes from the 1990s on stage?
A: Not really. Everything from the 1990s is so baggy; I love showing off my body. Personally, I prefer wearing nothing or skintight outfit, so this is kind of traumatic for me. But not everything about the 1990s is bad! I am all for the denim, and I love that my frosted tips, which I have had for two years, is finally back in style.
Q: You say and do what you think. Where did that come from?
A: I was definitely raised with a strong sense of self by my mother Joan (a chief executive officer for Hose-McCann Communications). She is a powerful woman who forged her own business, and she imbued that sort of self-confidence within me. In eighth grade, I looked like a 45-year-old Italian man. I would wear Versace jackets to school, or I wore three-piece tuxedos on dress-down days. Wearing my inside on the outside is a philosophy I developed early in life.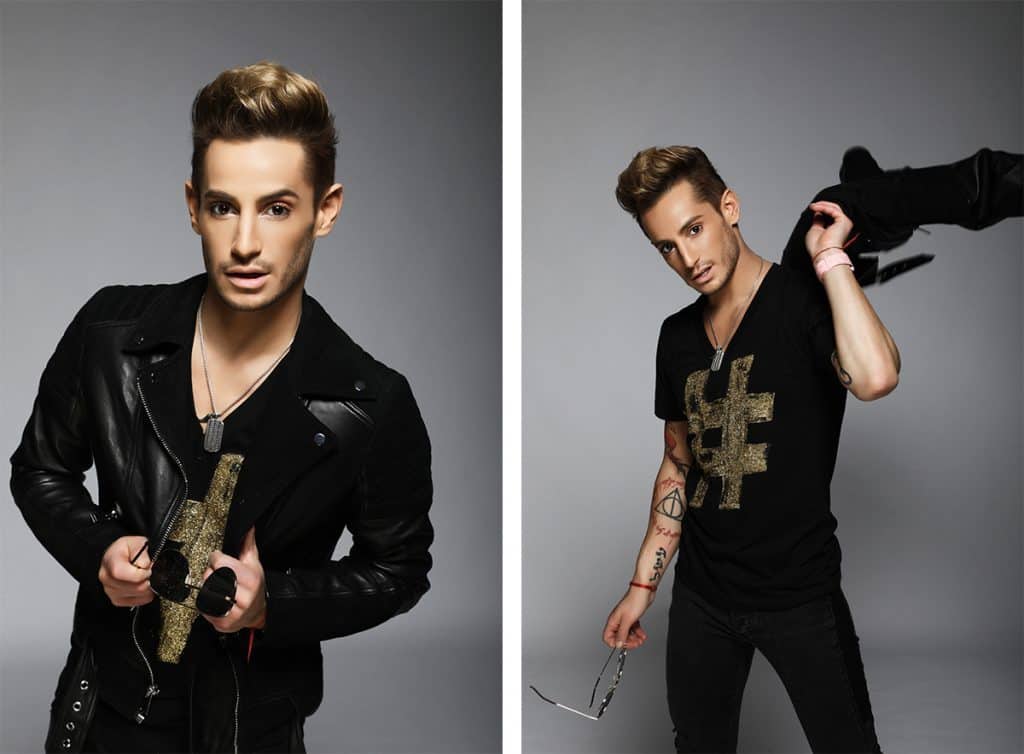 Q: Which designers do you favor today?
A: I am still a Versace boy; as I said, I have always been impressed with them. And because of "Style Code," I got used to having a new outfit every day, and to do that now, I go to Zara a lot. Not only do I love that they make things that are small and show off my body, but they put out a new collection every few days, I love mixing high and low, like a Zara top with Balenciaga shoes or Versace pants. And Malan Breton is one of my favorites; he's loud and eclectic like me; we say we're each other's inspiration. I am always searching for something that screams "me," but in a classy, tasteful way.
Q: You're also not afraid to wear makeup. Why?
A: I think a lot of men can and should wear make-up. If you are a man and not familiar with makeup, just start with some concealer. It makes you look like you slept well or don't have a hangover. It's a magic trick in a $6 bottle that you can buy at CVS.
Q: Do you share fashion advice with your sister?
A: First, she has always been my best friend, so we do more than share advice. Right now. Ariana and I can share clothes! Because she loves the oversized look, and I like it tight, we are the same size. I go shopping in her closet and vice versa.
Q: What's next after "Cruel Intentions"?
A: I have a lot of possible projects in the works, but the thing I am most excited about is doing the AIDS/Lifecycle ride from San Francisco to Los Angeles to raise money and awareness of the LGBT Center in L.A. in the first week of June. I get emotional just thinking about it. (For more information, visit www.aidslifecycle.org).
Q: Finally, can you give our readers your five most important pieces of fashion and life advice?
A: Be bold. Don't be afraid. Make choices. Don't be a sheep. Be a leader.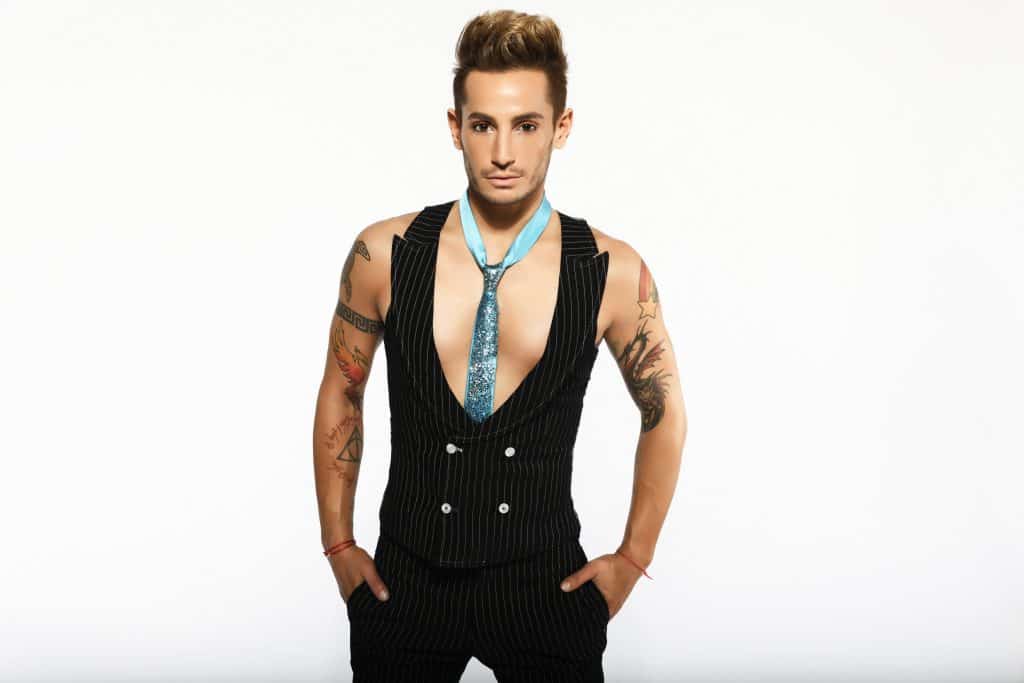 Photos by Jones Crow