MAN OF STYLE: ISAIAH MUSTAFA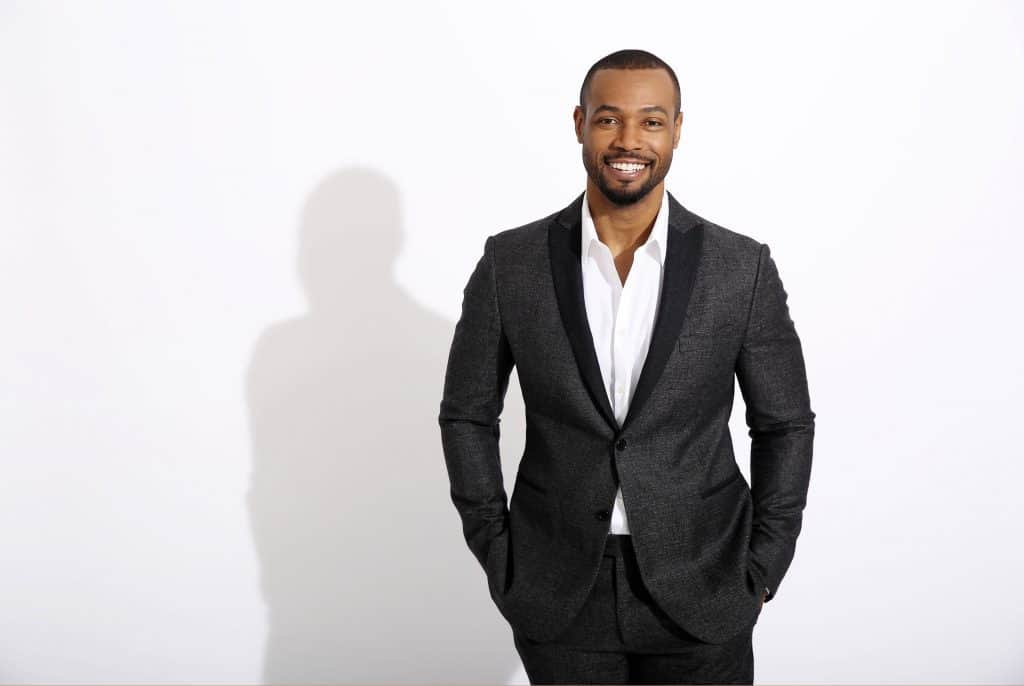 Life didn't exactly begin at 35 for Isaiah Mustafa, but it changed drastically for the former pro football player-turned actor in 2010, when his appearance in Old Spice's "The Man You Could Smell Like" advertising campaign suddenly made him a household face and name. Since then, Mustafa's acting career has continued to progress, including a starring role in the Freeform series "Shadowhunters," now in its third season.
MR recently talked to Mustafa about finding clothes to fit his frame, his secret to keeping jeans fresh, and how he reacts to his fans.
Q:  Tell me about your earliest clothing memories?
A: I went to Catholic School, so I basically wore a uniform every day. But I was about 6"2' by the time I turned 14, which of course made it harder to find a uniform that fit. Actually, it was harder for mom; she did all my shopping. You don't really know what you don't know until you go to college, and then I realized how hard it was for my mom to find me clothes. After that, and up until today, I do all my shopping for myself. Ultimately. I don't trust anyone else, except maybe a good stylist. That's an awesome skill I wish I had. Or I wish I had my own stylist!
Q: What do you shop for as a rule?
A: I would say my own style is a little rugged yet refined. I like to wear nice jeans with a great shirt and boots for a clean, yet sleek look. But I really have a hard time finding jeans that fit, because I have big thighs from playing hockey during my off-time. On "Shadowhunters," I have the luxury of fitters and seamstresses, and a couple of times I've taken jeans from the set to my tailor and asked them to duplicate them. If I am shopping off the rack, I find John Varvatos 's styles come really close to what I like. They are extremely comfortable and look good on me.
Q: Is comfort really important to you?
A: When I was younger, I would go out to the club and dance almost every night, so I'd always wear something I'd be comfortable to dance in – which basically meant a lot of baggy clothes. I still like to dance, but now I wear more classic-looking clothes with give and stretch. And yes, if I need to, I can I've wear a three-piece suit and feel really good in it; but it's not something I do all time.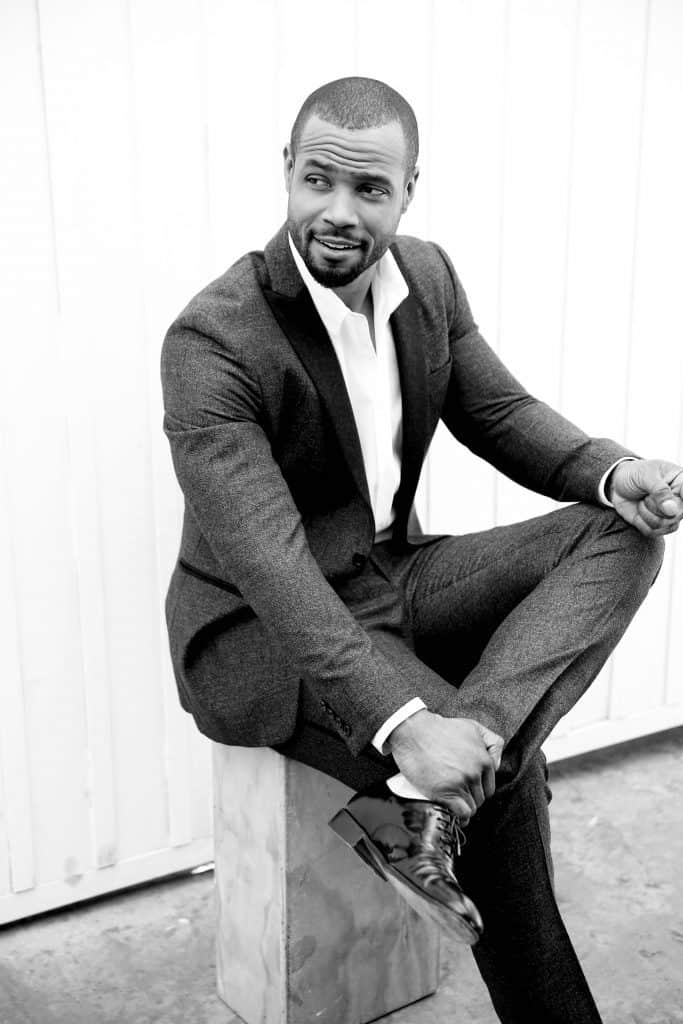 Q: What pieces do you wear "all the time"?
A: I would like many articles in my closet to be that one thing I can't live without. Instead, each article gets a one-week audition when I wear it every day to see if it's really my thing. Right now, I do have this black leather jacket that is my big go-to piece. At home, it depends on who might be coming over. For the most part, I'll wear some sort of athleisure wear, but if no one is coming over, it's probably be in nothing but shorts all day. We have a lot of windows and the neighbors can see into the backyard.
Q: Is there one piece of clothing that holds a special memory for you?
A: Back in 2011 I did have one pair of RLL jeans that I wore everywhere; the woman who sold them to me, and who is still a good friend, told me to never wash them and I never did. Instead, I would throw them into the freezer in a bag for 72 hours they get cold but don't freeze, and this kills bacteria. And no one ever said anything about how they smell. They're not in my regular rotation, but they do still fit. However, I've never tried this with any other jeans.
Q: It's been eight years since you became "The Old Spice Guy." How does that play into your everyday life now?
A: People come up to me ask all the time for me take off my shirt; a lot of them just say "I didn't recognize you with your clothes on." I don't usually do it. We film "Shadowhunters" in Toronto, and it's too cold up here to go shirtless. But to me, it's always a compliment and I don't ever regret or resent doing that commercial. It's part of who I am and it still brings smiles to other people.