MAN OF STYLE: NATHANIEL POTVIN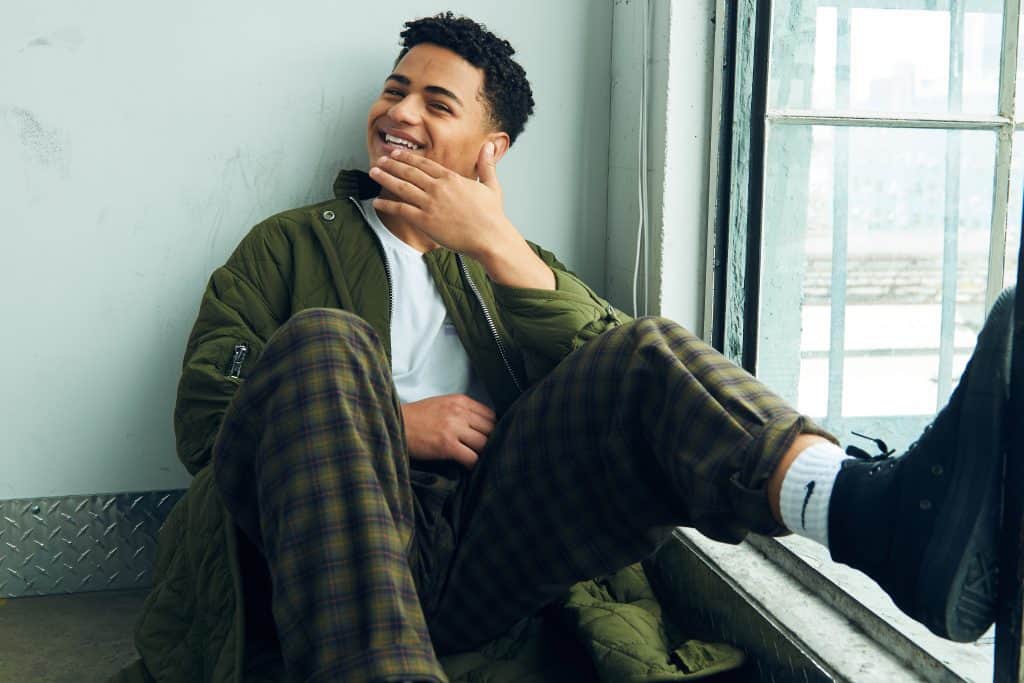 One of Hollywood's rising stars, Nathaniel Potvin has become a familiar face to TV and internet viewers in just a few short years. The handsome 18-year-old actor stars on Facebook Watch's series "Five Points", recurs on Netflix's "Alexa and Katie", and is well known for his role as Ryan Walker on Disney's "Mech X-4". MR recently spoke to Potvin about his favorite stores and designers, his growing shoe collection, and his tips on how men can look their best!
Q: What got you originally interested in fashion?
A: My girlfriend is very into fashion and she's the one who got me interested in it. I find that it is another channel to express myself creatively. It's an industry that is always fluctuating and changing and I find that to be really interesting.
Q: How do you describe your own personal style?
A: I would say it is a mixture of streetwear and couture. I feel like it encompasses the best of both worlds and melds them into a unique but tasteful approach to fashion.
Q: Who are your favorite designers and why?
A: My favorite designers are Virgil Abloh, Karl Lagerfeld, Sean Wotherspoon and Dr. X Romanelli. These revolutionaries are all influential in different ways: Virgil is the first black creative director of Louis Vuitton. Karl Lagerfeld has never led Chanel astray, and Sean Wotherspoon is a newer streetwear designer who has made a timeless shoe for Nike and revamped apparel for Guess Jeans. Dr. X Romanelli is a designer that takes old vintage clothes and refurbishes them and cuts them into different one-of- a-kind pieces that are fantastic.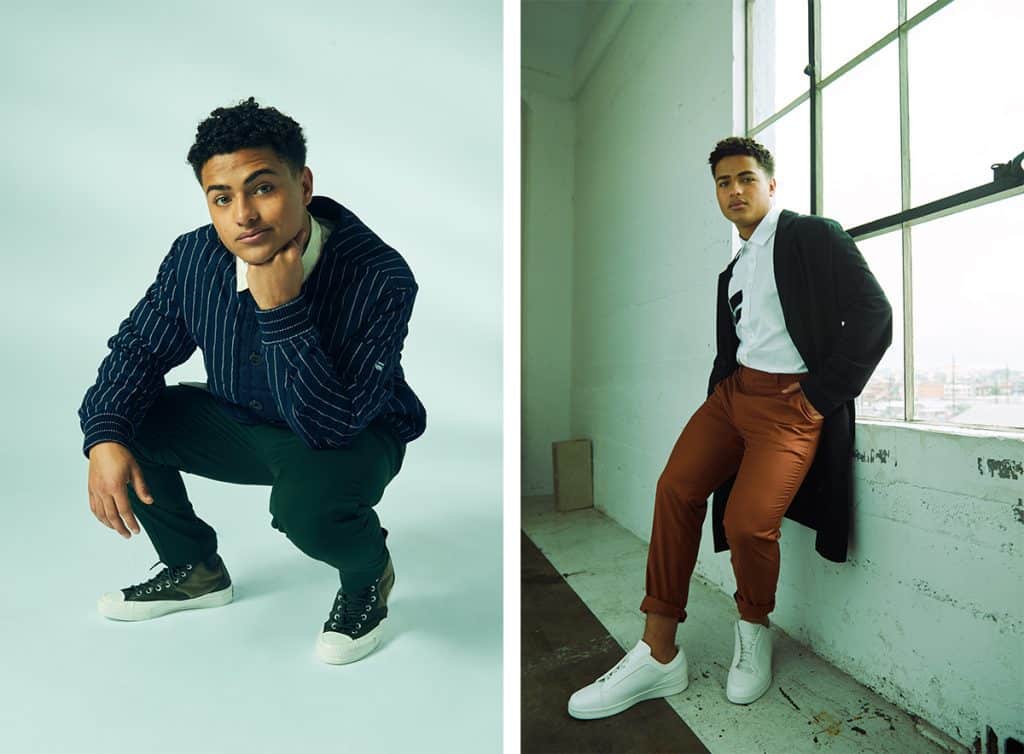 Q: Where are your favorite places to shop?
A: I love Fred Segal on Sunset Blvd., Levi's, Nike, Round Two, Chanel, Louis Vuitton and Kith LA.
Q: I hear you are really interested in shoes. Tell me why?
A: I say all the time that the shoe makes or breaks the outfit. I have a vast collection of shoes, most of them being Nike. I think I have about 20 or 25 pairs of shoes that are all different colors to accommodate different outfits. I feel the more shoes that a person has, then the more leeway that person has with fashion because they can mix and match different shoes to make different looks.
Q: What are your three best tips for any man on how to look their best?
A: First, make sure that in whatever you are wearing always have a pop of color. This way your outfit looks exciting, and that pop of color draws the eyes to the person. Second, don't be afraid of mixing different textures. A lot of people take texture for granted. Things like corduroy and rips and tears in clothing make clothing exciting and can bring different layers to the outfit. Lastly. don't be afraid to wear bags or jewelry; they are not only for women.
—
Credits: Photos by Lydia Murty, Styling by Veronica Graye, and Grooming by Courtney Hart for The Only. Agency.