MAN OF STYLE: RASHAD JENNINGS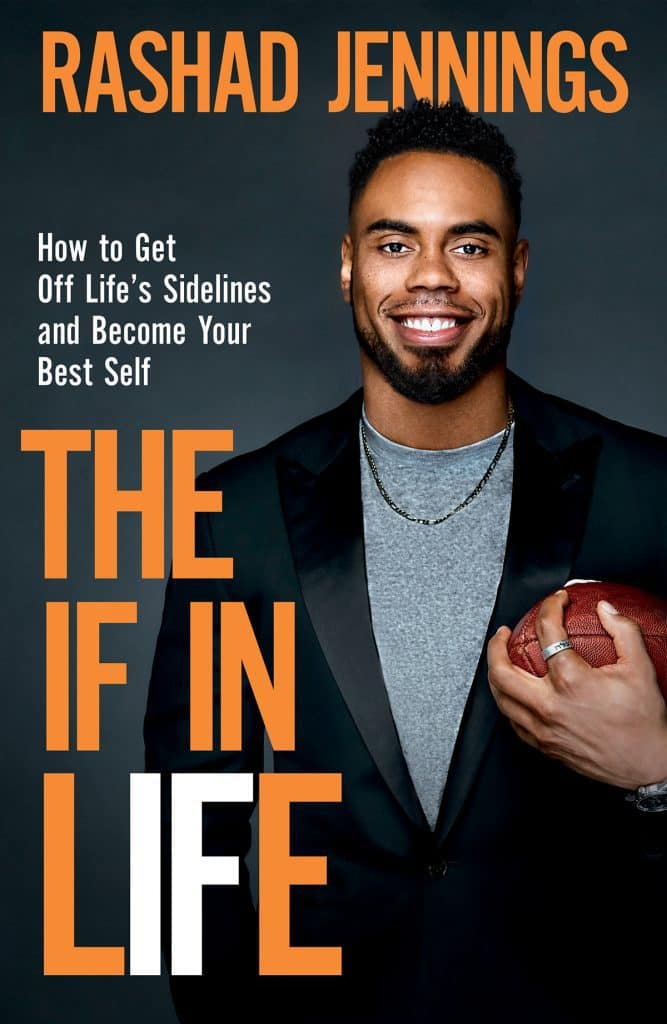 A former record-setting NFL running back, 2017 champion of ABC's "Dancing with the Stars" and noteworthy philanthropist, 33-year-old Rashad Jennings credits his success to one simple attribute: a strong work ethic. In high school, Jennings overcame poor vision, debilitating asthma, a 0.6 GPA and being the fifth-string running back to receive a scholarship to play college football at the University of Pittsburgh. After his freshman season, however, he transferred to Liberty University in Lynchburg, Virginia in order to be near his family and to take care of his ailing father. He then spent eight years in the NFL, where he played for the Jacksonville Jaguars, the Oakland Raiders and the New York Giants before retiring last December.
Most recently, Jennings has added author to his resume; his new book "The If in Life: How to Get Off Life's Sidelines and Become Your Best Self" was published earlier this year. We recently spoke to Jennings about the book, his fashion style, and his favorite moments in his own life.
Q: What is the most important lesson you want the reader to learn from this book?
A: That dreams do come true through dedication, discipline and hard work.
Q: How do you describe your own personal style?
A: I would say it is a combination of spunky and sleek. On a day-today basis, you'll find me always wearing something that stands out from other people in order to say "yeah, that's Rashad."
Q: Who are your favorite designers?
A: I have different favorites for different items; they include Y3, AllSaints. Yves Saint Laurent, Tom Ford, Suitsupply, Rag & Bone and Common Projects.
Q: Where do you most enjoy shopping?
A: In New York, it's Barneys, Bergdorf Goodman and Kith. In Los Angeles, I go to the Grove, Undefeated, and Top Flight.
Q: What are your best tips for any man on how to look their best?
A: Stick to the basics: Brush your teeth, spend money on a good barber, exercise daily, eat right and work on the inside. When you feel your best, you will wear the clothes you buy, the clothes won't wear you.
Q: Do you think it's important for athletes to become role models for other men both on and off the field?
A: Athletes don't need to become role models, they automatically are. I am always conscious of what I wear and how I act, both off and on the field, because you never know who's watching.
Q: What were your favorite moments as a football player?
A: My first NFL touchdown in Jacksonville with the Jaguars and my Dad's last game he got to watch me play, at Met Life Stadium with the Giants.
Q: What was your favorite moment on "Dancing with the Stars"?
A: All the hard work coming to fruition when I won the Mirrorball!