MAN OF STYLE: THOMAS Q. JONES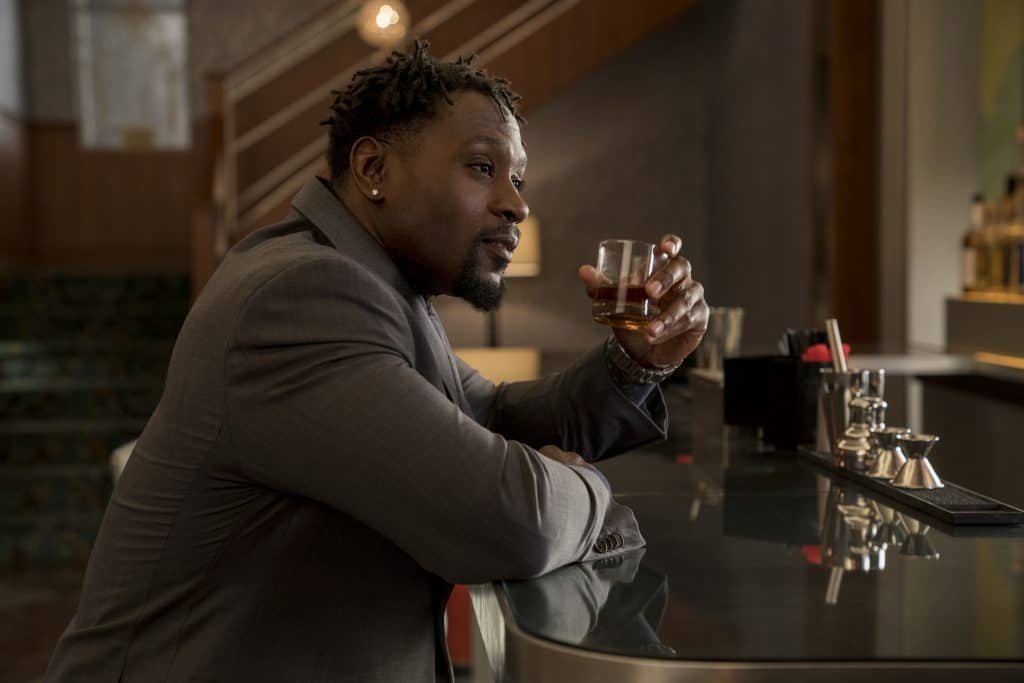 Thomas Q. Jones first made his name as one of the NFL's most celebrated running backs, having spent his 12-year-career with the Tampa Bay Buccaneers New York Jets, Chicago Bears and Kansas City Chiefs, eventually becoming a member of the 10,000 yards club. These days, however, the 40-year-old Jones is making his mark as an actor, playing the role of Comanche in the hit Netflix series "Luke Cage." MR recently spoke to Jones about his strong interest in fashion.
Q: What got you originally interested in fashion?
A: As a kid growing up in a small town in Virginia I would watch a lot of TV. I watched MTV and a lot of sports; in particular, football and basketball. The stylish clothes that I would see the musicians wearing in their music videos, and watching NBA players like Michael Jordan, and NFL players on draft day with their new suits on as their name was called inspired me. I hoped one day be able to dress as cool as them.
Q: How do you describe your own personal style?
A: I would say my style is casual and cool. I really love fresh white fitted T-shirts and a good pair of denim jeans (especially G-Star), but I also love a good John Varvatos tailored suit. Playing in the NFL for 12 years I would have a custom suit made for each game, so I really enjoy getting creative with the different fabrics and patterns.
Q: Where do you most like to shop?
A: I live in Los Angeles and Miami, so when I'm in L.A. I love shopping on Melrose Boulevard and Rodeo Drive. When I'm in Miami, I shop at Bal Harbour and The Aventura Mall. There are so many incredible stores in all four locations that I find myself like a kid in a candy store.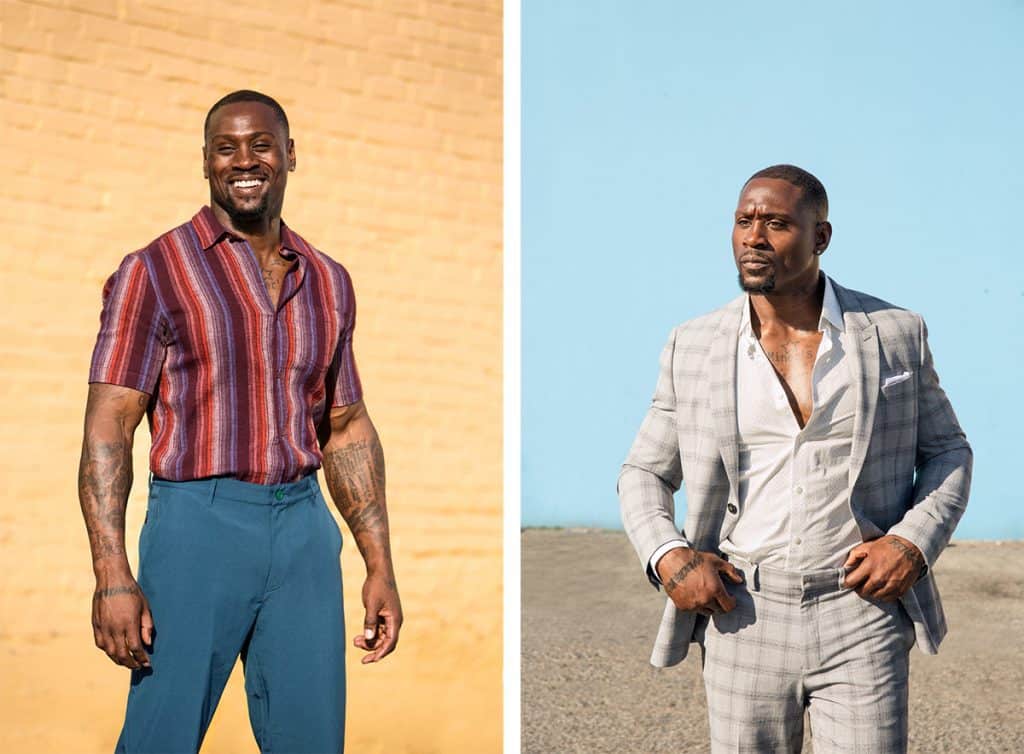 Q: Is your red-carpet style different than your at-home style?
A: Most definitely! When I'm on the red carpet I love to be dressed to the nines. At home I'm usually in a pair of jeans and a tank top.
Q: What is your one must-have item?
A: A fresh fitted white V-neck T-shirt.
Q: What was your biggest fashion splurge?
A: I was a big fan of the clothing line A Bathing Ape when I was in the NFL. They have a BAPE store in Soho. When I played for the Bears we had a game against the NY Jets and while I was in NY I dropped some cash in the BAPE store and had them ship everything to me back in Chicago. I can honestly say I was obsessed.
Q: What is your best tip for any man on how to look their best?
A: Don't wear too much of the same designer at once. It looks like you're trying to be stylish instead of letting your personality complement your outfit.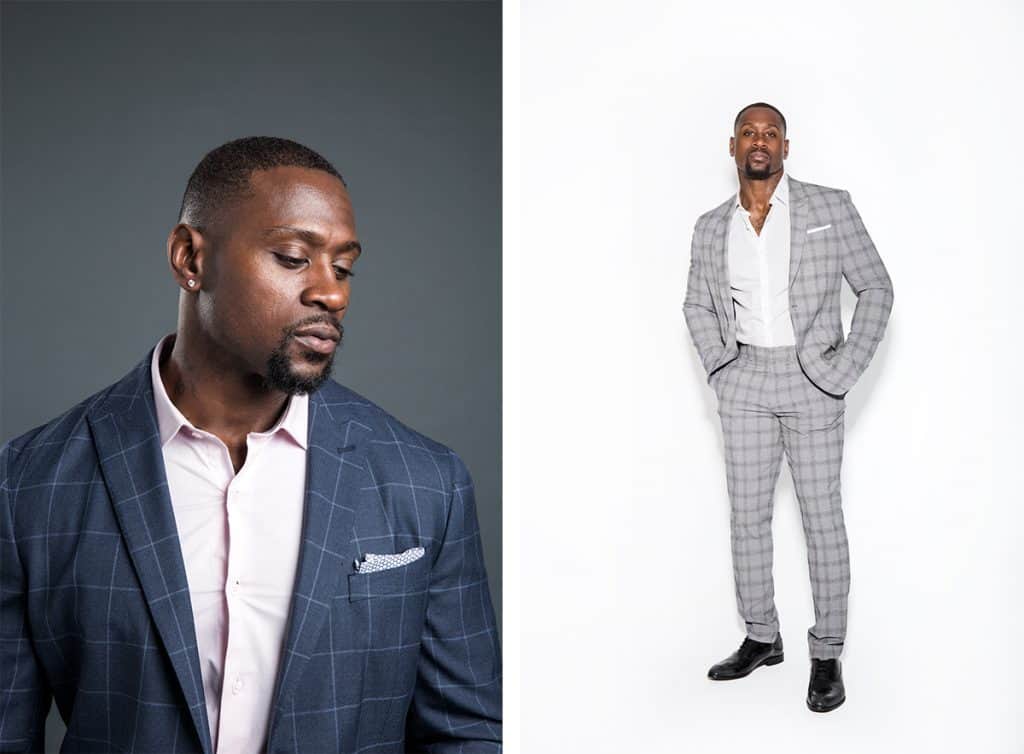 —
Photographer: Ian Maddox / Stylist: Doug Hickman
Still provided by Netfilx