MANÁ MADNESS: LATINO SUPER-BAND LAUNCHES CONTEMPORARY FASHION COLLECTION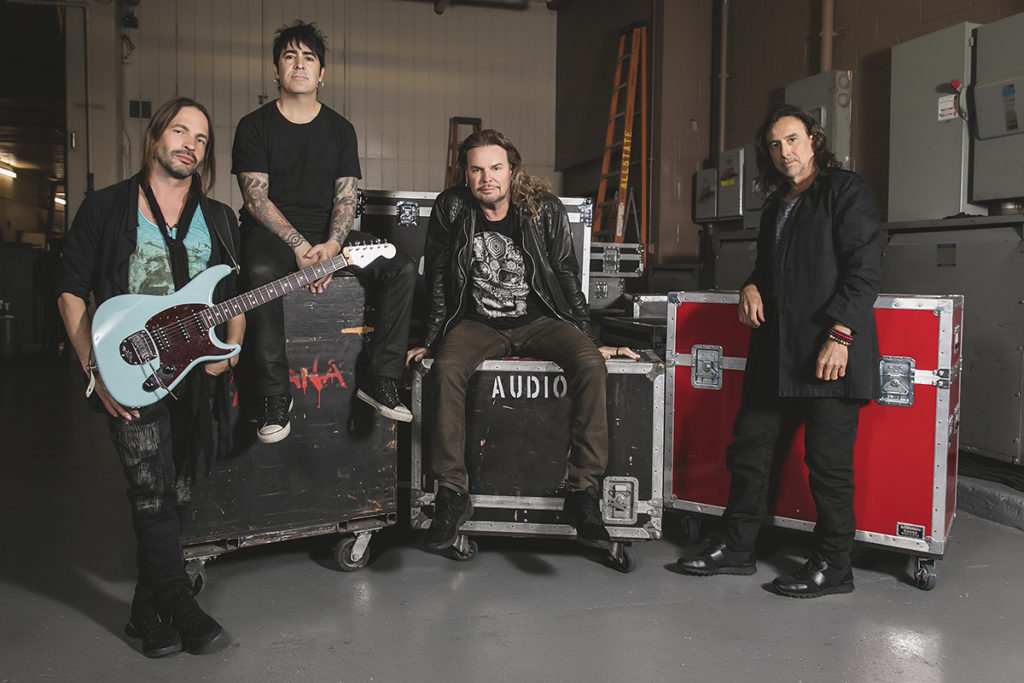 It's been years since I went to a concert with a totally engaged audience that could recite every single lyric to every single song and remain on their feet throughout the entire electrifying performance Monday night at Madison Square Garden. (The concert was part of the band's Latin Power Tour this fall, performing to more than 300,000 fans.)
But Maná is no ordinary rock band. Known as the U2 of Spanish Rock, this pop rock group (which blends pop rock, Latin pop, Calypso, reggae and ska) has won 4 Grammys, 8 Latin Grammys, 6 MTV awards, and numerous others. What's more, these four brilliant musicians are also actively involved in social, political and environmental causes; their nonprofit foundation Selva Negra will be the beneficiary of 10 percent of proceeds from sales of their new fashion collection Ritos del Sol.
Here, we chat with Maná's drummer, Alex González, about the rock-fashion connection and their new collection.
Q: When did you first become interested in music?
A: I think my fascination with playing drums dates back to when I first watched the Beatles on TV.  I would pile up cardboard boxes and bang away. Fortunately my kindergarten teacher watched me do this and ultimately gave me an old drum set that had been her father's. And that was the beginning. Since then, I've been inspired by so many bands: Kiss, Zeppelin, The Who, The Police, Rush…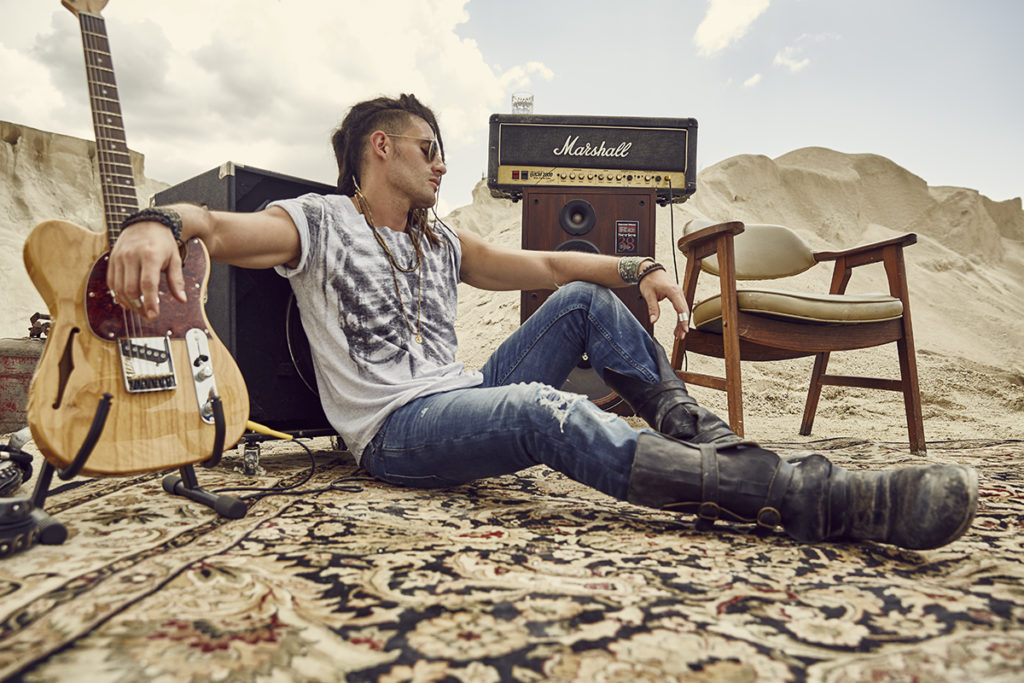 Q: We're told you are a fashionista. Describe your personal style?
A: I grew up watching bands and admiring rock style. Rock and fashion go hand in hand. But I like to keep it simple. I don't wear anything eccentric.
I wear mostly black. And if not black, grey. I like to wear vests with nothing underneath or else vests over tank tops. I like t-shirts with cut-off sleeves: in fact, we're making our tees that way so guys don't have to bother cutting the sleeves off themselves.
I'm also a suit guy: I really love suits but unfortunately I can't perform while wearing one.
Q: What prompted the fashion collection?
A: Well, we always sold merchandise at our shows but it was commercial-type stuff.  Then we were approached by this exemplary factory in Mexico that makes exceptional product. We'd always said no in the past because we wanted to be sure the product represented who we are and what we believe. But this factory is environmentally excellent, they pay their workers well, they conserve water, their fabrics are soft and comfortable, the dyes are safe. It's been two years in the works but we finally have a collection we all love at accessible prices: $25-$40 for T-shirts, $40-$50 for stretch jeans. (We want to keep our fashion prices as affordable as our concert ticket prices.)
We're launching first online but we will likely branch out to select stores.
Q: What does the name mean?
A: Ritos del Sol means Rituals of the Sun. For every piece of clothing sold, we donate $1 to save the sea turtles, 100 million years old and our planet's oldest living creatures. We started our Selva Negra Foundation in 1995 and we've supported causes from the environment to human rights. So far, our foundation has released one million sea turtles back into the ocean.
We believe that knowledge is power and that humans have the ability to save the planet.