MARTINPATRICK3 CELEBRATES LATEST EXPANSION WITH THE ULTIMATE STORE EVENT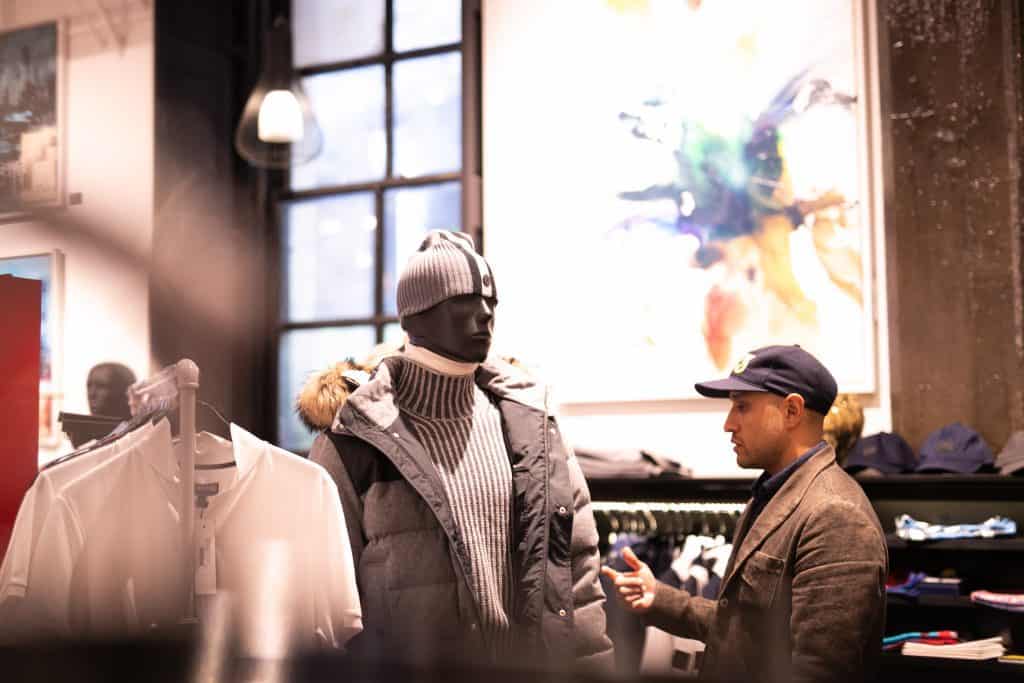 Earlier this month, Minneapolis menswear retailer MartinPatrick3 celebrated its "(Re)launch" and newest addition to the store with a weekend full of festivities. Over four days, the retailer brought together multiple brands, companies, and industry friends to help celebrate what it has created and the growth the store has seen since it first opened in 2008.
The weekend's showcase event "Behind the Brands: The Fall P(RE) sentation" give the retailer's customers the opportunity to meet the faces behind some of their favorite brands. Brands like Fisher and Baker, EFM, Baldwin, COF, Matias, Eleventy, Nifty Genius, PT01, Rodd & Gunn, Bogner, and Ted Baker set up shop for the weekend for this initiative.
"What we want for our clients is an entire weekend full of events to celebrate another successful expansion," brand manager and buyer Erick DeLeon, told MR. "We couldn't do what we do without their support, so we love showing our appreciation for them this way. Celebrating with vendors and our staff makes it even better, all together they make us who we are!"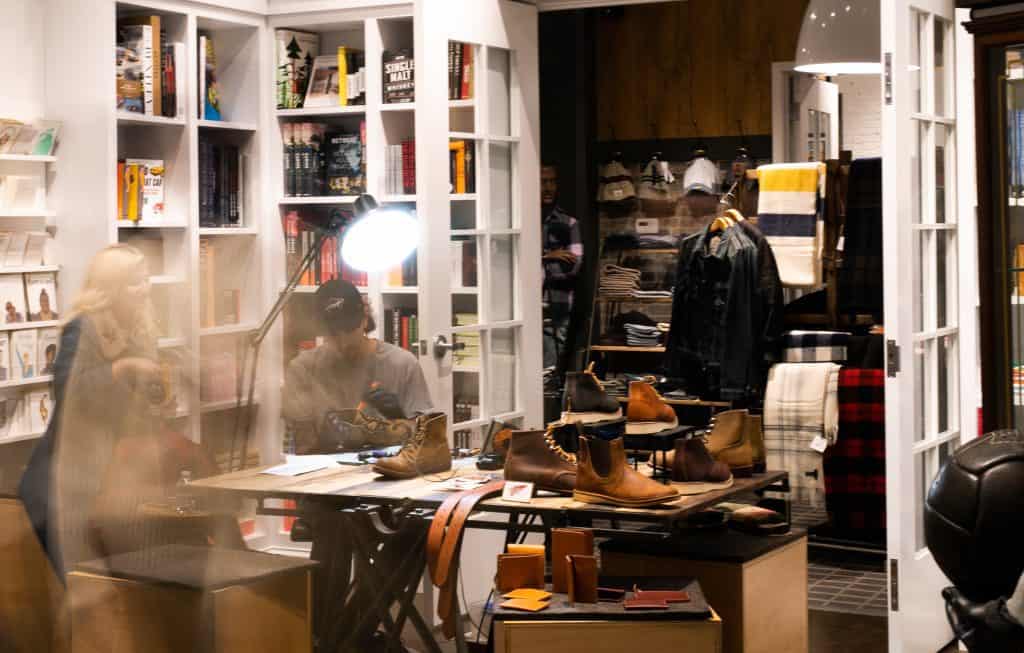 Local favorites from Minneapolis like Revival and Red Cow provided food with sweets from Café Latte, beer La Dona, along with coffee drinks from Big Watt as well as a newly-launched carbonated matcha drink, So Matchah!
Throughout the weekend, MartinPatrick3 had some special activations with Shinola (embossing straps and notebooks) and a tattoo artist "tatted" boots, belts, and wallets from Red Wing.
In tandem with this event, Italian luxury brand Eleventy revealed its first shop-in-shop in the Midwestern United States with-in the store. The new Eleventy Shop represents the best of both MartinPatrick3 and Eleventy brands with design elements from the owners of the store as well as Italian architecture firm Parisotto e Formenton. The 500-square-foot shop showcases the entire world of Eleventy and will function as its flagship store location in the Midwest. The shop will give MartinPatrick3 exclusive access to additional product only available through Eleventys' SoHo flagship in New York City.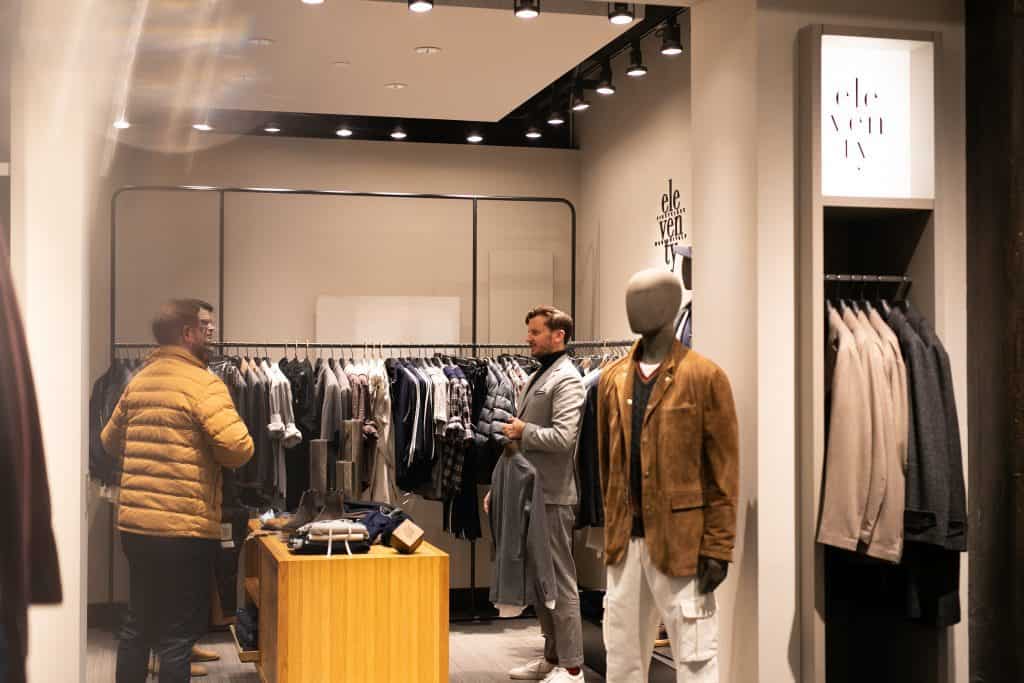 Geoff Schneiderman, president of Eleventy North America, told MR: "MartinPatrick3 continues to revolutionize what brick-and-mortar retailing looks like in today's world. Every time you visit the store, whether it be every week, month, or season, you are sure to discover something new, exciting, and experiential happening. They are the kings of events and connecting with their community, in person rather than online, which is why Eleventy is very proud to be part of the latest RE-launch of the new MartinPatrick3 with our first Eleventy Hard Shop in the Midwestern United States. During the Re-launch weekend, it was reconfirmed why Eleventy has become one of MartinPatrick3's top-volume brands, both by customers and staff, who continue to gravitate towards the modern and sophisticated upper casual style. I am looking forward to what's next at MartinPatrick3, a true Gem, which the city of Minneapolis is lucky to have."
Other brand's echoed Schneiderman's love for MartinPatrick3. "Greg and Dana have created one of the most beautiful retail experiences imaginable, and it's a genuine privilege and honor to be a longstanding partner with MartinPatrick3 and their dynamic team," says Johnathan Crocker, president of Baldwin. "Erick has done a phenomenal job of curating some of the brands in the world and we very much look forward to continuing to build on our relationship, as we enter a new chapter for the brand."
Emilio Paschetto, CEO of the Americas for PT01/PT05, says: "The great thing about this store is that the owners have phenomenal taste and the point of view to make a beautifully- designed and merchandised store. The level of detail that goes into what they do is a really unique thing in the retail world today, and I fully appreciate it."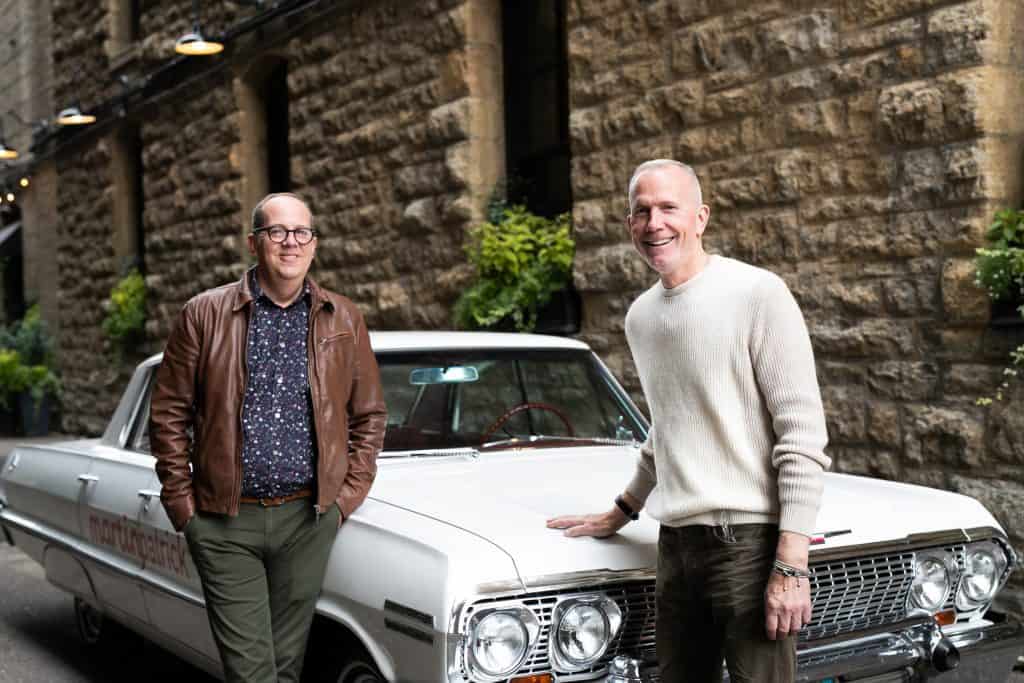 "For this event, we brought several 'made to order' pieces and new fall pieces. We nearly sold through most of our fall 2018 tops collection over that weekend," adds Matias Sandoval, owner and designer of MATiAS Denim. "We also brought some of the spring/summer '19 samples for customers to explore and also place future orders on. Whenever I tell people I'm going to Minneapolis for a trunk show or event, they are puzzled and consider New York, L.A., Paris, and Tokyo my go-to for those types of events. But MartinPatrick3 has an amazing customer base and the store itself is just such a special place. It's like a home away from home! I think having the opportunity to interact one-on-one with the customers gives me inspiration and sometimes ideas on future products!"
Ultimately, the weekend culminated in the retailer's first-ever fashion show, sponsored by menswear trade show Liberty Fairs. The fashion show aimed to highlight the MartinPatrick3 man – what he wears throughout his day in order to be ready for any occasion.
"Working with retailers like MartinPatrick3 and keeping these touch points beyond the seasonal trade show is key to how we do business at Liberty," says Ronny Oppong, global retail relations director at Liberty Fairs. "This event was the perfect example of brands, retailers, and consumers coming together to collaborate and celebrate the MartinPatrick3 store and our noteworthy styles. The brand activations also mirrored components that are part of the Liberty DNA, so bringing those experiences to the consumer allowed them to understand who Liberty is. We're excited to continue these sorts of events in the future."