MATT BOMER FRONTS TODD SNYDER'S FALL CAMPAIGN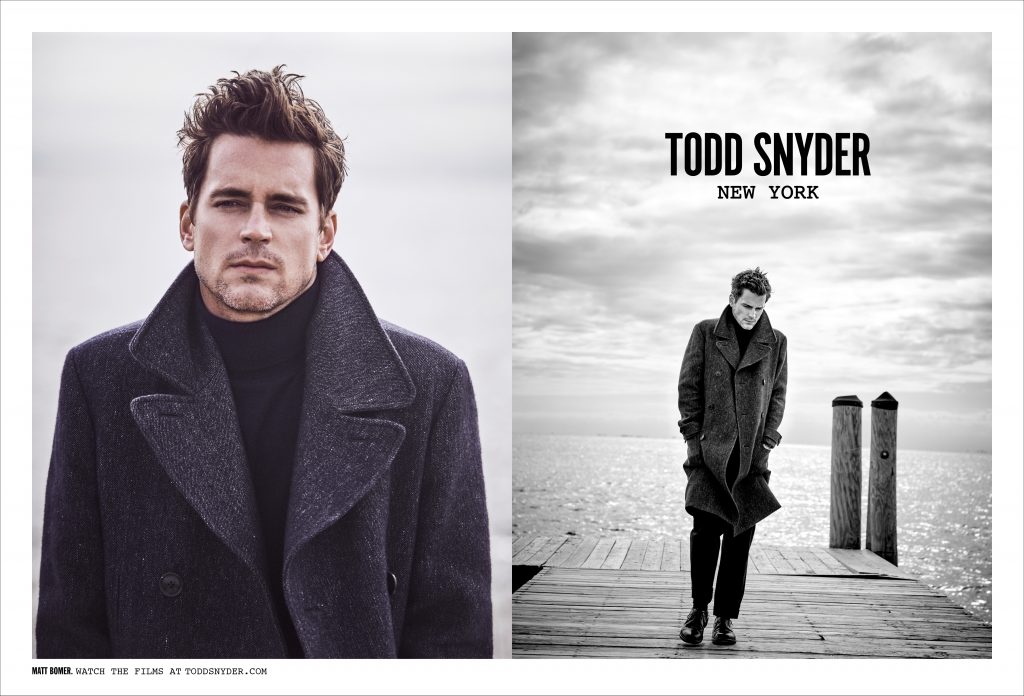 Menswear designer Todd Snyder has launched the brand's fall 2017 campaign with actor Matt Bomer.
The 39-year-old star of White Collar, Magic Mike, The Normal Heart (for which he won a Golden Globe) and most recently Amazon's smash-hit series The Last Tycoon has long been a personal fan of Snyder's designs. The two first met at the CFDA Awards in 2012 and have been friends ever since.
Called 'Modern Gentleman,' the campaign was shot by photographer Matthew Brookes on Fire Island. In keeping with Snyder's love of mid-century design, the photography is set against two iconic residences in the Pines designed by famed architect Horace Gifford. Most noted for his modernist transformation of Fire Island in the 60s and 70s, Gifford is recognized in the book Fire Island Modernist, which will be available in the Todd Snyder New York flagship store on Madison Square North alongside the collection.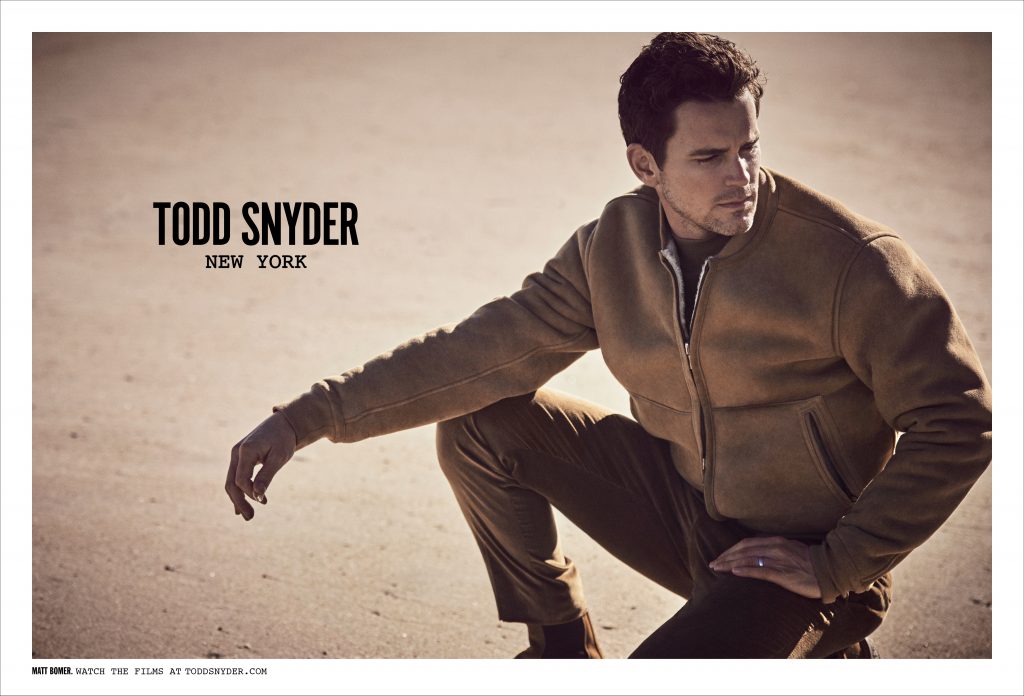 "When choosing someone to represent your brand, it always feels more authentic if you already know and like that person," said Snyder. "I've had the pleasure of getting to know Matt over the last six years and have the utmost respect and admiration for him as an actor and as a man. To me, he epitomizes the Modern Gentleman so I couldn't hope for a better or more genuine fit as the face of this campaign. He was the person I had in mind from the start and I'm delighted he was able to do it."
"I've long been of fan and all-too-regular customer of Todd's since his days at Ralph Lauren and J.Crew so when I first met him I geeked out a little bit," added Bomer. "Now whenever I am in New York, I always go into his store which is like my ideal closet – I love it all, including the collaborations. So it was an honor to be asked to front this campaign and a no-brainer to accept."