MAVI MOVES FORWARD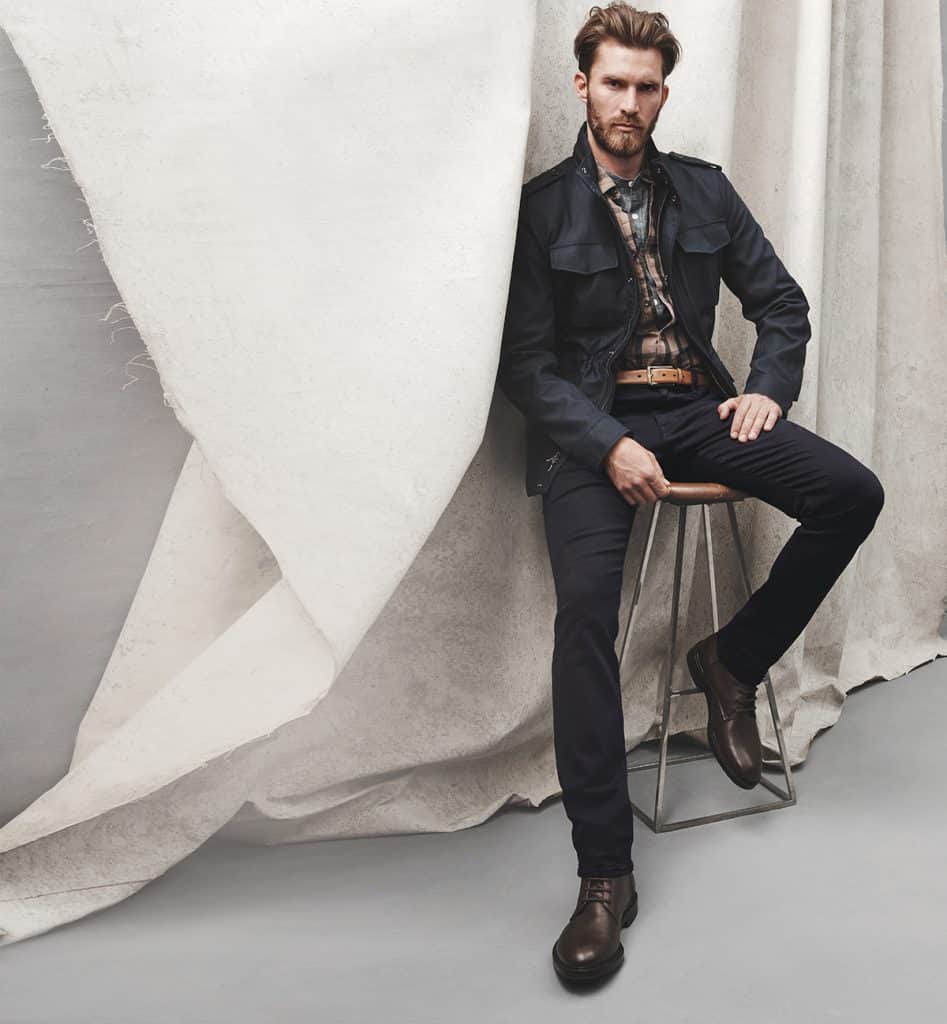 Long one of the most popular names in denim, Mavi is not only continuing to be a major player in this market, but it recently became a publicly-owned company. MR recently spoke to chairman Ersin Akarlilar and Arkun Durmaz, president of Mavi North America, about the brand's vision, the challenges of being a public company, and how denim retailers can jump-start sales.
Q: What do you see as your key advantages over competing denim manufacturers?
Ersin: We're known for our fit, quality and performance; but our secret weapons are distribution, service and speed to market. We work with a handful of mills and can turn very quickly.. The way we set up our operations, logistics and supply chain facilitates instant replenishment, a challenge when you're dealing with 25 to 30 sizes in core product. We spend considerable time with our mill partners, developing new and improved fabrics, focusing on not just on the look and feel of the fabric but on how the fabric performs and wears. This is important to us (especially since we also produce jeans for many of the luxury clothing brands that have added a denim component) and could take several seasons to perfect; from that point on, the design and production processes move relatively quickly.
Q: Why is this so important?
Ersin: We view EDI as a promise to our stores, both wholesale and retail. Fast turn, being never out of stock—we do that better than others.
Q: How many stores do you have?
Ersin: We have more than 400 of our own stores internationally; we just opened a gorgeous 10,000 square-foot store near the airport in Istanbul.
Q: How is business at present? Where's the excitement?
Arkun: I would say the real growth at the moment is in non-denim bottoms: wool blends, corduroy, linen stretch, great twills mixed with Modal or Tencel, soft, light, beautiful innovative fabrics and seasonal colors that have become a big part of our presentation in recent seasons. If we're talking pure denim, the excitement is the major advances in technology. Since 2008 when 'jeggings' came on the scene for women, denim fabrics have changed tremendously: they now feature incredible stretch and memory, often with the look and feel of authentic denim. As for models, it's still the slim (but not tight) five pocket.
Q: So you're not showing the oversized bottoms we see on the runways?
Arkun: Unfortunately, the men's market does not move all that quickly. We can change maybe a quarter of an inch a year, so it will be awhile before we're showing those huge slouchy styles.
Q: Let's talk a bit about your sexy brand image: how do you market it?
Ersin: Our business is international, but our marketing is both global and local. For international ads and billboards, we use world-class models and world-class photographers, whether it's for Turkey or Russia or the U.S. (The guy we're currently using is a supermodel; I'd say he is the Brad Pitt of Turkey.) But we back this up with local ads that more closely reflect the culture and lifestyle of each country.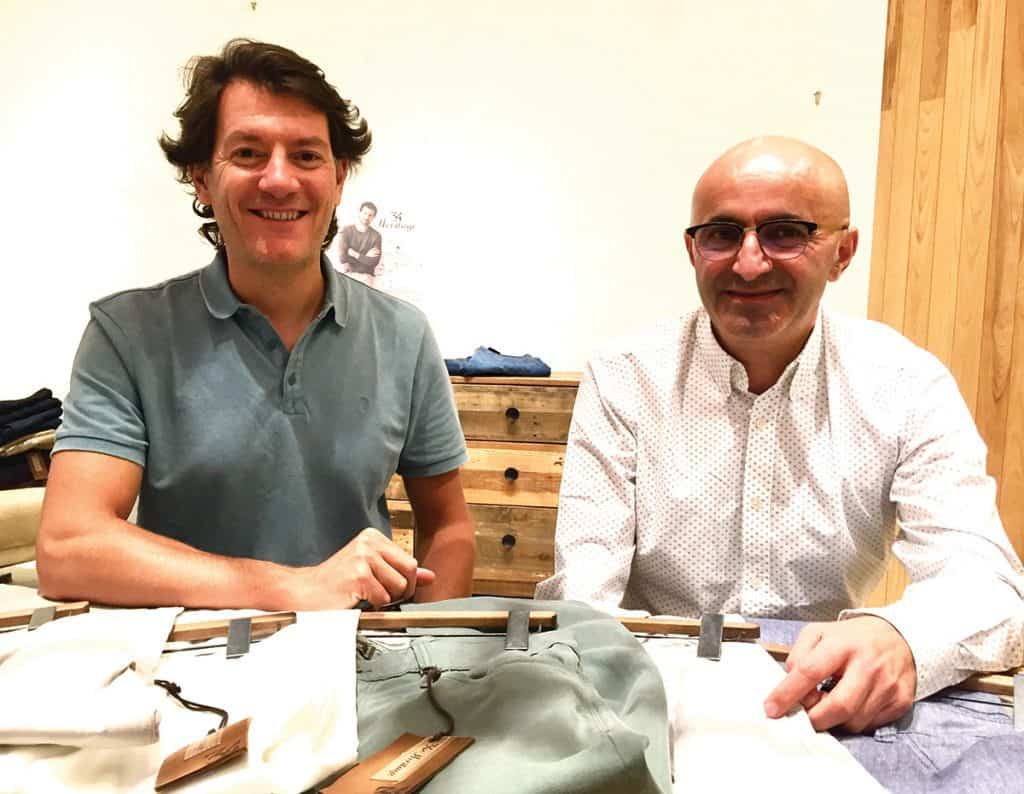 Q: Could you talk about your 34 Heritage business, and to what extent does this overlap with Mavi?
Ersin: We don't see the brands as competing, since they're different enough. We felt early on that men's specialty stores were under-serviced in terms of denim; our goal was to introduce a high-service, quality collection using beautiful fabrics to retail under $200 with margins in the high 50s/low 60s and instant replenishment. It's been very successful for us, accounting for about 25-30 percent of our total sales in North America.
Q: Do you have plans to roll out the 34 Heritage brand internationally?
Ersin: Not yet but soon, maybe as early as next year. We see considerable potential, especially in Germany, Austria, Switzerland, and Holland where it's harder for men to find their sizing.
Q: As a newly public company, to what extent are you feeling pressure to grow? To add more wholesale clients, more of your own stores, expand online?
Ersin: Of course, there's always that pressure to grow when you're a public company but it's not a problem for us. Our attitude is that we love growth but not just for growth's sake. We want to build a business that's both profitable and consistent, not just for us but for our partners too. At times we'll grow fast, sometimes slower, but always consistently and profitably. Also, we don't feel pressure because our growth rate has always averaged about 25 percent a year (15 percent if you consider the 10 percent inflation rate of Turkish currency). We've been hitting this growth rate for more than a decade so I don't see why it won't continue.
Q: How strong is your online business?
Ersin: It's still a very small percentage of our total sales: maybe 3 percent of global sales and mid- to high single digits in the U.S. We're investing in online and we want it to grow, but we're very careful since we work in multiple channels and we want to make sure the playing ground is level and the competition is fair. It will be a step-by-step process; we're diligent about that. Controlled growth is key.
Q: How problematic is it that so many major stores are closing doors?
Ersin: I think it's ultimately a good thing, especially in the U.S. which is still so overstored. If you look at the amount of retail square footage per person, the most recent figures I saw had the U.S. at 20-30 percent more than Canada, Australia at 20-30 percent less than Canada, while Europe is at half the U.S. and Turkey at not even a quarter of the U.S. So clearly, there are still too many stores in America.
Q: What do you see as your greatest challenge as a company?
Ersin: Finding talent! The retail landscape is changing and our company evolves with it. We've gone from a production company to a wholesale company to wholesale and retail. We've gone from a family business to a publicly traded company. I've been with this same company for more than 25 years, but my job changes every three to four years. And most people don't change easily. So I worry about how to keep the internal culture together with 3,600 employees. We're a tightly knit group but it's still 3,600 people. So the challenge is both how to grow talent from within and also attract talent from outside. I believe being a public company works to our advantage here.
Q: What can retailers be doing to jumpstart sales?
Ersin: They should encourage multiple sales. We all know how men shop for pants: once they find their preferred fit, they're likely to buy that model in other colors and fabrics. It's an easy add-on sale.
Arkun: Make sure customers have a great experience in-store versus what they get on their laptop. Our retailers are moving in that direction, offering food, drinks, friendship, great sellers, and other things that online can't offer. Sales talent is in short supply but once you meet a great seller, you want to work with him again. Specialty stores know this: it's still their best weapon.