MEN'S SPECIALTY STORE NIC'S TOGGERY RECOGNIZED BY FLORIDA STATE GOVERNOR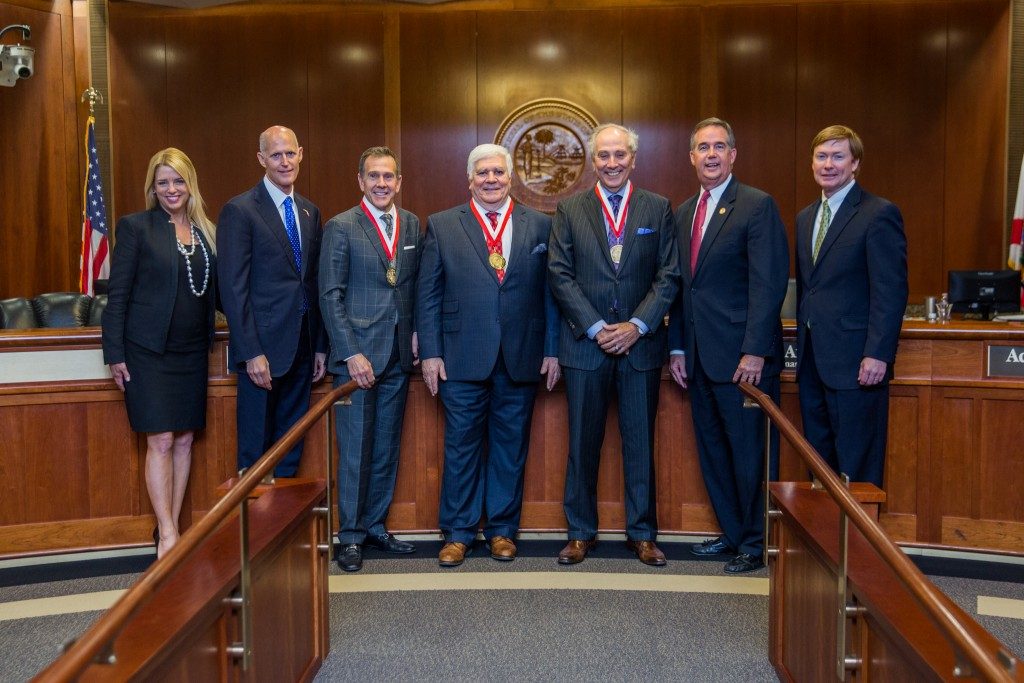 Tallahassee-based men's independent specialty store Nic's Toggery was recognized with the Governor's Business Ambassador Award by Florida State Governor Rick Scott during a Cabinet meeting on Tuesday, April 11.
"I'm proud to recognize Nic's Toggery with the Business Ambassador Award today," said Governor Scott. "It's great to see George and his family grow their business in our capital city. Small businesses are vital to Florida's economy and we will continue fighting to help them succeed and create jobs."
"It's an honor to be recognized by Governor Scott with the Business Ambassador Award on behalf of the team at Nic's Toggery," added Victor Gavalas, president of Nic's Toggery. "My brothers and I are proud to continue our father's small business and fulfill his dream of the Southeast region with the finest quality of clothing. We are incredibly grateful for our success, and we look forward to growing in Tallahassee and throughout Florida for generations to come."
The store was established by Nic Gavalas in 1950 and has grown to include three Tallahassee locations and 15 employees.