MERCHANT'S MERCHANT: FRIENDS AND COLLEAGUES OF JAMES STARKE SHARE WHAT MAKES HIM SPECIAL
"James is a special guy! He's serious, yet very funny. He's a great dad to his four young kids and a super coach to the 'Sprinkles,' which makes for some great jokes! (Also fodder for teasing: his passion for Texas A&M.) James has been through many ups and downs at JCPenney and has proven his strength and resilience. There's a steeliness to him: he's consistent and steady; even his demeanor is stoic. He's very competitive, and as a leader, he's great at building businesses, building team spirit, and keeping his teams engaged. He truly cares about his people which is why everyone loves working for him. Also noteworthy: James is always prepared. He has an amazing ability to simplify problems and boil things down to a few key components on which to act. I often leaned on him during our years at JCPenney; he helped me be successful." John Tighe, Peerless Clothing (and former JCP exec).
"What sets James apart as a strong merchant is his accessibility, as well as his ability to go above and beyond as a business partner in all aspects of a project. Not only has he understood our vision for the brand from the very beginning, but he has helped guide it from the ground up, allowing it to grow, expand and become a success." Michael Strahan.
"I've had the pleasure of working with James for the past 5+ years. Throughout this time, I've watched him manage through some unsettling times, always with a steadying presence. He is a results-driven retail executive who has exhibited excellent leadership skills in merchandising, strategic planning, product development and people development. He has the proven ability to communicate and build strategic partnerships both internally at JCPenney, as well as externally. He knows when to seek advice and when to be a student seeking insight into unfamiliar businesses. He's always put emphasis on team and has been the calming force guiding his team through some difficult times, always with a strong sense of duty and loyalty." Patty Leto, Doneger Group.
"James is a great merchant: willing to listen and eager to learn. He always follows through with his team. He is humble, enjoys laughing and always dresses well." Oscar Feldenkreis, Perry Ellis International.
"James is a great merchant. He has an innate sense of interpreting the facts and analysis, listening to the viewpoints of his team, and determining an optimal outcome that best aligns with the priorities and interests of JCPenney. James is an equally great partner: strategic, focused, humble, and always a pleasure to work with." Michael Stitt, CEO, Haggar Clothing Co.
"In today's competitive and ever-changing retail landscape, James stands out as a leader who adapts quickly and smartly to create value for JCPenney and its partners. We truly value the partnership we have with James." Donna Paulo, Levi Strauss & Co.
"What makes James a great merchant is that he truly understands, believes in, and facilitates a strong sense of partnership with his vendors. When our respective companies have faced challenges with one another, I always know with James that I have his support in terms of working through the issues and finding solutions that can work for both sides. I can tell you that type of approach is pretty rare these days, and that makes me appreciate and respect James and the value he places on long-term partnerships built on mutual respect and trust. James is a very good listener and I find him to be very open minded when talking through complex issues. I also like that James truly is vested in bringing the best possible product and value proposition to the JCPenney consumer. When there is an opportunity James believes in, he is willing to go the extra mile to bring it to life. I truly have enjoyed getting to know James over the past few years and I sincerely hold him in high regard not only because he is a fantastic merchant but also for the high-quality individual he is." Matt Feiner, SG Footwear.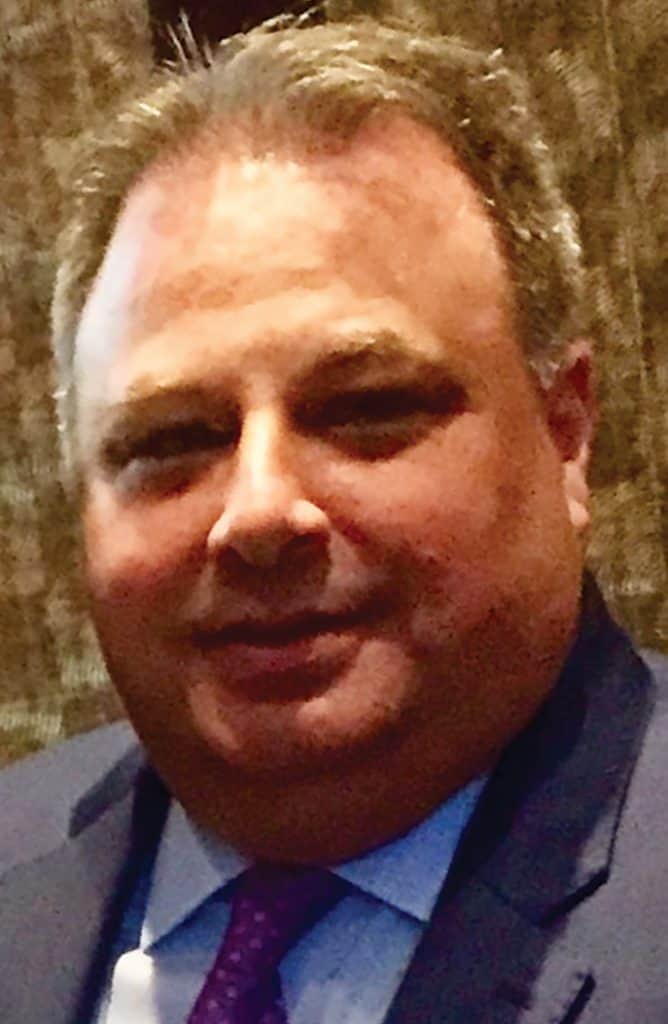 "I've been very fortunate to work with James as a buyer, DMM and GMM. He has never changed as he moved up within the organization: He's always been humble, loyal and somebody you can trust. He always has an open to listen and has always shown a knack to be a problem solver no matter the size of the issue. He leads by example, and his team respects and admires him and his dedication. I hope I can continue to work with James for the rest of my career. He is not just a great business partner, but a true friend that I have used as a personal sounding board, and he has always given me great advice and direction." Rich Wurtzburger, PVH.
"James is a true merchant; I've worked with him for several years in many roles. He has a great sense of humor combined with passion for all aspects of the business. He is a great leader and inspires his team and all of us in the vendor community. I have always admired his dedication to both his work and family, plus he is a great coach to the Sprinkles! I consider him both a business partner and a friend." Judy Person, Randa.
"James always looks for opportunities to help others; it doesn't matter how big or small your business is. His success is derived from years of asking 'what can I do for you?' and never once wondering what's in it for him. We're just a small accessories company but to this day, as busy as his schedule is, he comes by our booth at every MAGIC just to catch up on our business and to remind us to give him a call if we ever need anything. And that's extraordinary. That's James." Scott Starnes, Dorfman Pacific.