MILANO140 WINS SECOND EDITION OF THE HERNO AWARD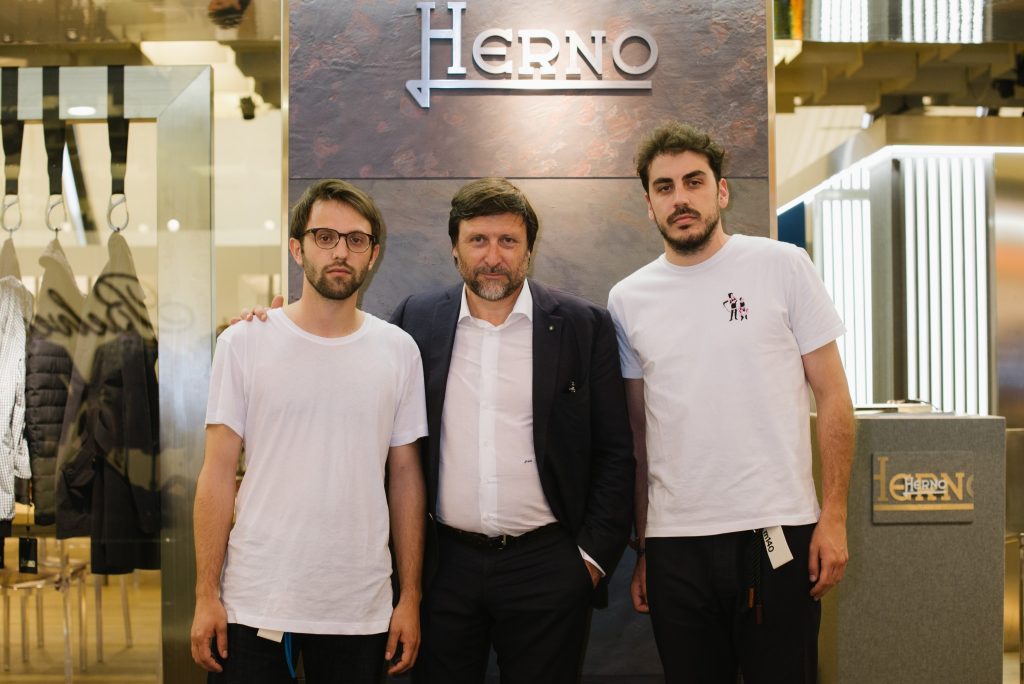 The second edition of the Herno Award was awarded to contemporary Italian brand Milano140 at Pitti Uomo this month.
Stefano Ghidotti and Michele Canziani, the two young designers behind Milano140, have seen tremendous growth worldwide through its notable use of reinterpreting classic garments with a clean, contemporary flair – paring down items to only what is essential.
"With the Herno Award for Who Is On Next? Men, we take part of a flagship project to promote young fashion talent, underlining our dedication to this field," said Claudio Marenzi, CEO of Herno. "The Herno Award comes to life with the aim of giving a chance, more concrete than ever, to young talent that not only have the ability to communicate their style, but also to highlight their flair of re-interpreting through their creativity."
Marenzi continued: "The work of Michele Canziani and Stefano Ghidotti, is perfectly aligned with the Herno philosophy. In their collections, the garments have been disassembled and put back together in order to give a contemporary, sartorial vision – a bond between tradition and innovation. Classic shapes, great fabric research, attention to detail and extremely fine quality are the key elements that distinguish the career of these two designers and make it closer to our DNA."
The scouting project created by the Discovery Pitti Immagine Foundation and promoted throughout Pitti Immagine Uomo, in conjunction with AltaRoma and L'Uomo Vogue, aims to find new and emerging talent – either Italian or those who produce their collection in Italy. Since the fall 2017 season, Herno been a partner of Who Is On Next? Men, creating a specific award.
Herno offers the winner of this year's competition a creative direction contract for two consecutive seasons – in this case, autumn/winter 2018 and spring/summer 2019, in order to create a new capsule collection with the special label: Herno Untitled 02.
The winner of the first edition of the award was Carlo Volpi, a Tuscan fashion designer based in London, who designed the autumn/winter 2017 and spring/summer 2018 capsules under the label Herno Untitled 01.