MODEL KYLE ANDREW ON WHAT IT'S REALLY LIKE TO CREATE A CAMPAIGN DURING COVID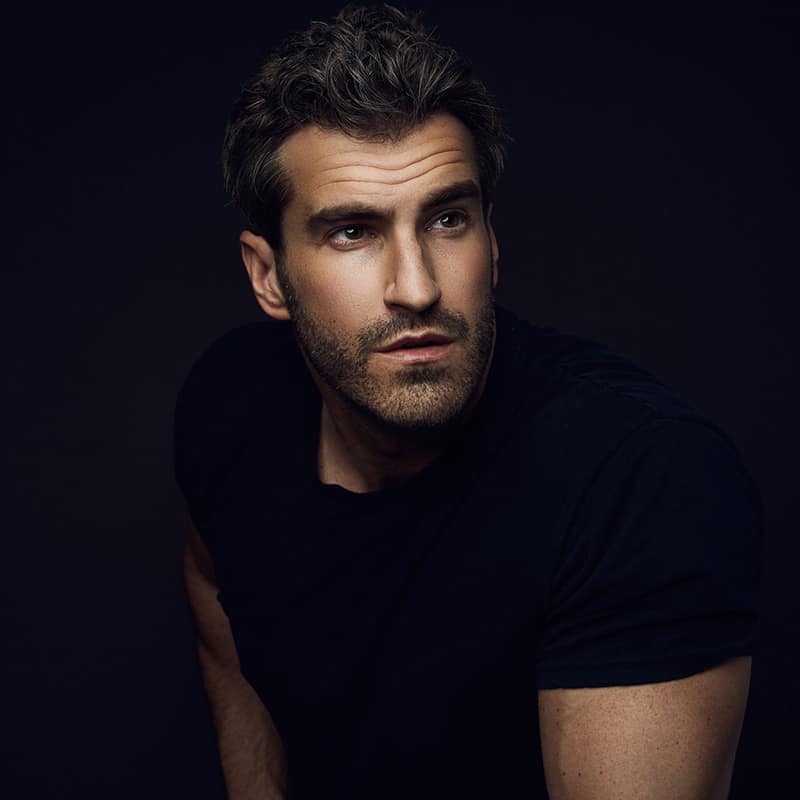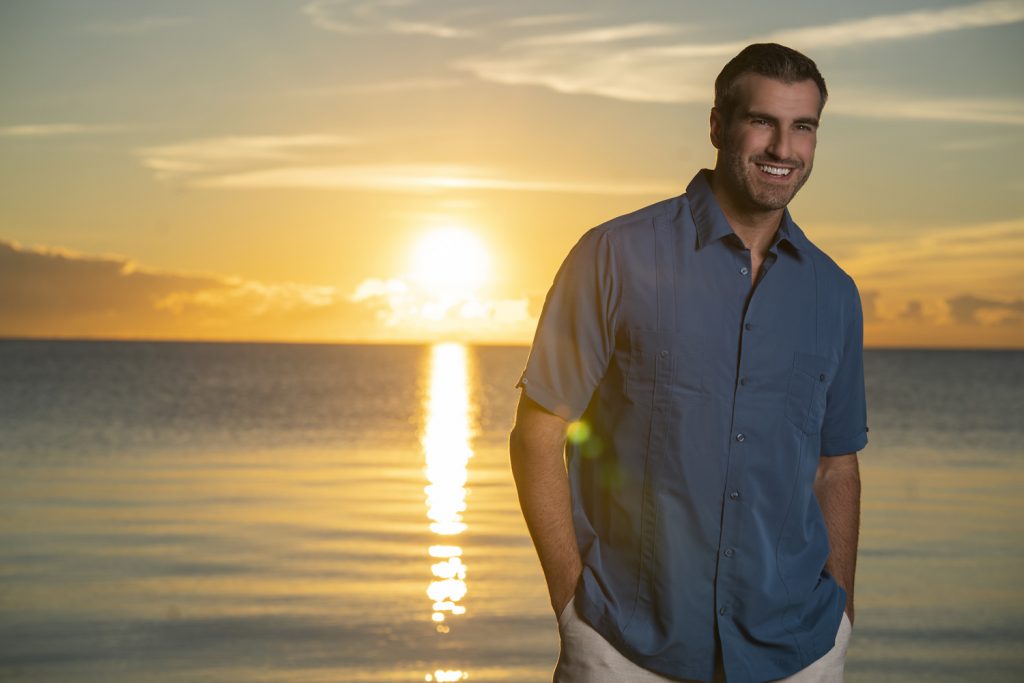 The current restrictions and practical limitations surrounding travel have undoubtedly affected the fashion industry. Marketing initiatives have been hampered by the temporary inability to come together. When it came time to launch the new collection of Cubavera menswear (a Perry Ellis International label) the team had to think of a new strategy for their marketing initiatives. As the face of their big and tall collection, I was unavailable to travel from Toronto (where I am based) to Miami to shoot their campaign as I would normally do. So instead the new collection was sent north to Canada and it was agreed upon by all parties that I would shoot it myself. This proved to be a challenge not without its complications and unforeseen challenges, but in the end, I believe I was able to come up with something that is befitting of the lifestyle that Cubavera promotes to its customers.
THE CHALLENGE
The idea was to simply send me the new collection and have me quickly shoot in a few of the outfits so that Cubavera could display the new pieces to their customers. However, my initial thoughts were to do more and have this project become more. To me, Cubavera is as much about a lifestyle and a feeling as it is about articles of clothing, and I set off planning to create a series of images that would capture exactly that. I've noted in the past that during Cubavera campaign shoots it always felt like more than simply wearing their clothes and trying to make them look good, rather, Cubavera felt like a lifestyle, a way of life, and an attitude. So in creating content for this new season, I wanted my work to reflect that feeling. When we shoot their campaigns in Miami, we have a large team of image-makers and professionals working in cohesion to capture that lifestyle, which is the essence of the label. I spoke with brand marketing director Luis Toro extensively leading up to my own production to make certain I was on the right track. Luis had worked with my agent Christian Alexander of Front Management Miami on this collaboration, and Christian had noted my photography background when pulling this idea together.
"For the Cubavera brand, Kyle Andrew is a true gem," says Luis Toro, director of marketing at Cubavera. "For a long time, we were looking for a Big and Tall model that would embody the #CubaveraMan traits of positivity, confidence, passion. A guy that seeks authenticity and individuality but is effortlessly sexy. A true gentleman that likes to #FeelGoodLookGood inspiring others through their work and values. And Kyle is exactly that in a big and tall presentation. When it came time to entrust him with conceptualizing our big and tall creative, we had full confidence knowing he understood our brand's message."
With the initial conversations had, I moved to assemble my own team which for obvious reasons needed to be kept small. I would be serving as both the model and photographer. I tapped a videographer and creative named Jay Perry (whom also happens to be one of my best friends and one of the few people I've spent time with during our new COVID-19 reality) to shoot both the video for this campaign and act as my technical consultant, as we both shoot with the exact same camera gear. Finally, I concluded the next most important person to have on set would be a stylist to set the tone for each image and ensure the clothing would look optimal. The plan was also to have the stylist firing the shutter from my iPad Pro, but more on that technical setup shortly.
I pre-scouted the location(s) earlier in the week to ensure smoothness the day of. Another gracious friend provided access to his stunning home for the bulk of the shooting. Being organized and efficient became a priority to minimize the intrusion on other peoples day to day lives. Jay and I quickly discussed our COVID-19 protocol for the shooting day (masks indoors always, masks around the homeowners if applicable, hand sanitization stations), and from there the shots were planned in advance and laid out on the iPad. Finally, the weather was checked and the shoot day was chosen.
THE EXECUTION
The shooting day went well but was not without its complications. I began solo at the crack of dawn, as there was one look I wanted to shoot with the sunrise. I knew of a spot with an excellent view out over the water that could certainly give the aspirational feeling of the brand and display those warm Miami'esque tones in the image. I shoot with the Sony Alpha camera system and therefore I am able to control the camera's functions from an iOS device such as my phone or an iPad using their Image Edge Mobile software communication with the camera itself. The software is brilliant in that I get a realtime live view display of what the camera is seeing, making setting and framing the shots relatively simple. Once my lights and camera were set, I was able to snap off frames, shooting directly into the sun, and setting the tone for the day. My Paul C Buff studio flashlights were more than up to the task of lighting the scene perfectly. Once I was satisfied that I'd gotten the shot I needed I packed up and prepared to head to the second location a little later that morning. Unfortunately, it was during this time that my stylist for the shoot had to cancel at the last second. This left Jay and I in a bit of a hole but it was nothing we couldn't manage. I am very proud of one particular shot we designed where we fired a bright light through a plant to create a very distinct shadow on a wall behind me, then lit the clothes and myself separately. This perfectly captured the feel of the brand and the lifestyle it aspires to. Not seen in the final image is the giant gust of wind that blew over the light stand and destroyed the umbrella affixed to it. Unforeseen complications indeed.
Look after look, the procedure was the same. Jay and I work very well together and we were able to move quickly. Move to the next set, light it, prep the clothes with a fabric steamer and a quick visual once-over, shoot the stills, and then shoot the video to correspond with each look. A workflow was quickly developed in this way. Without a doubt, it was no substitute for the complete team of women and men that normally accompany this work, but we managed. If anything, it gives me an increased perspective on the skill and talent of every single person on a traditional set, from stylist assistants to photographers. They are truly irreplaceable.
THE RESULT
All parties involved are enormously pleased with the results of this effort. From my end, I was able to stretch some creative muscles and use my experience to best replicate a traditional shooting environment under trying circumstances. Additionally, I believe I was able to deliver a final product consistent with our past work, and completely on-brand. I am enormously appreciative of having gained a new perspective on how much effort and communication truly goes into creating these marketing initiatives. I look forward to stepping up and answering this call again in the future if need be, but mostly I was reminded how desperately I miss certain things about the business, being on set, feeling the energy that only a collective of creatives working in sync can deliver and just generally being with my Cubavera family down in Miami. I'm delighted that I was afforded the trust and creative freedom to continue this relationship, and finally, I am incredibly motivated for the future of fashion, an industry that never fails to rise to creative challenges.
—-
Kyle Andrew is a big and tall menswear model with global representation, as well as a photographer and producer. He has used his industry experience and technical expertise as a web developer and automation expert to help brands new and old strategize their online presence. He can be reached via his website, kyleandrew.com.