MOMA DESIGN STORE UNVEILS COLLECTION FOR NEW FASHION EXHIBIT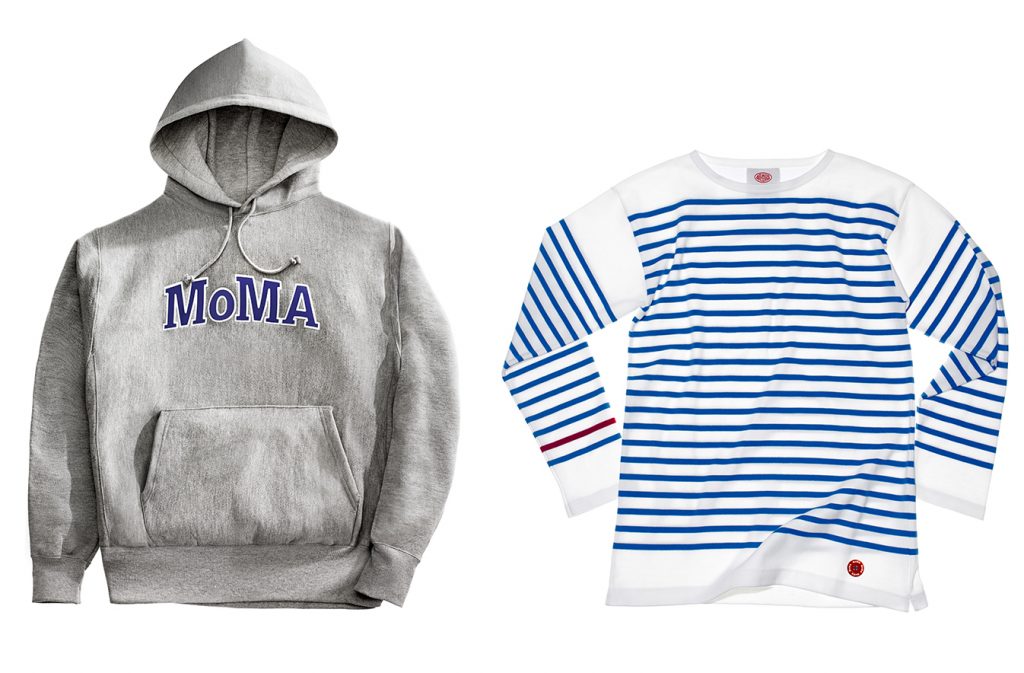 MoMA Design Store has launched an exclusive suite of products inspired by the contemporary art museum's upcoming Items: Is Fashion Modern? exhibition. On view from October 1, 2017 through January 28, 2018, Items is MoMA's first fashion-related exhibition since 1944, with over 111 items that has had a strong impact on society from the 20th to the 21st centuries.
MoMA Design Store has developed a unique range of limited edition products inspired by some of the iconic designs featured in the exhibition. This includes a classic New Era New York Yankees Baseball Cap with the MoMA Logo; a custom Breton shirt from Armor-Lux; a selection of silk square scarves designed by Mary Katrantzou, Marni, and Rick Owens; a reissue of the original 1937 Ray-Ban Aviator sunglasses; classic Swatch watch designs incorporating the Museum's logo; a MoMA collegiate Champion hoodie; a black seamless knit shirt from Issey Miyake; as well as some surprise product launches that will be released during the exhibition. These products are available online today at store.moma.org, and will launch in all MoMA Design Stores starting on September 26, and for the duration of the exhibit.
In addition, a special selection of products which are not online today, will be available for purchase in the specially designed Items concept store on the sixth floor of the Museum, outside the exhibition. This space will spotlight a changing cycle of featured products for a two to three week period, with some limited versions only available in the sixth-floor store, such as the Yankee's Cap and Champion Hoodie in a spectrum of colors.  These products will launch at different times between September 26 and the conclusion of the exhibition on January 28.
"MoMA Design Store has worked closely with the exhibition's curators to develop a suite of exclusive limited edition products," said Chay Costello, associate director of merchandising for the MoMA Design Store. "These products celebrate the iconic designs in the exhibition and their history, sparking a dialogue about the role they have played (and continue to play) in our culture. We want to provide people with the opportunity to take a unique token of the Items exhibition home with them. Highlighting the line between the practical and the precious, these limited editions illustrate the enduring nature of these designs while also reflecting their potential to become elevated to a covetable status."