MONKEY N MIDDLE LAUNCHES SITES FOR J. LINDEBERG, FITFLOP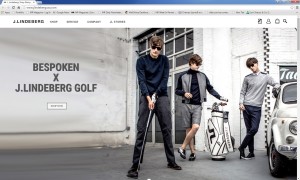 New York-based tech company Monkey N Middle has recently created two new sites for leading fashion companies, footwear brand FitFlop and Swedish brand J. Lindeberg.
For the former it launched FitFlop365, a Web-based wholesale portal that allows the brand's distributors in 64 countries to place digital orders 24/7 and 365 days a year. "FitFlop has a unique approach to business and as a result, an impressive international footprint. [The] team was looking at ways to bring greater efficiency to the distribution model. Key to their strategy was the ability to provide unparalleled service to their partners. Having spent over 15 years in the footwear industry myself, we understood exactly what FitFlop wanted and had the perfect technological solution to support its vision," said CEO Michael Penchansky.
For J. Lindeberg Monkey N Middle, which specializes in B2B platforms, entered the B2C sector and created an e-commerce portal for the US division of the brand.
It has also recently launched a full-scale software as a service (SaaS) e-commerce platform called BestRetail.