MOORE & GILES AND CROSLEY RADIO TEAM UP ON LIMITED-EDITION RECORD PLAYER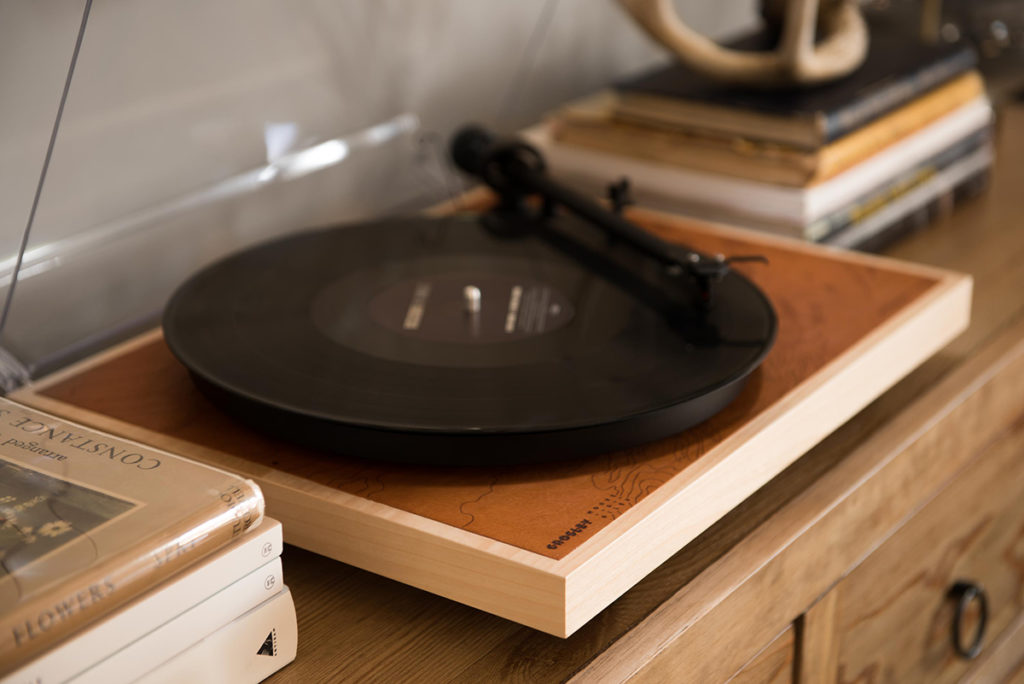 American leather goods company Moore & Giles has teamed up with Crosley Radio to release a limited-edition, collaboratively designed record player titled the "Commonwealth Collection C10 Turntable," which is set for release this November 2016.
Utilizing the Crosley C10 as the base of the design, customers will have the option to choose between two choices of wood finish topped off with signature Moore & Giles leather to complement each, both laser etched with artwork that adds not only a unique aesthetic but also another layer of both texture and innovation. The artwork features the topography of the land between Lynchburg and Louisville, an abstract nod to the historical and geographic proximity shared by Crosley and Moore & Giles. These concentric lines of the topographical map echo the concentric lines engraved on a record.
Only forty units will be produced in total, divided equally between the two colorways created for the release. The mahogany wood finished turntable is inlaid with Moore & Giles calfskin in a sophisticated, smooth matte black. The birch wood finish is paired with pebbly, vegetable tanned leather called Modern Saddle (released just this year by Moore & Giles), which hails from a small producer just outside of Pisa, Italy.
The Moore & Giles x Crosley Commonwealth Collection C10 Turntable is priced at $840 and is now available for pre-order exclusively on MooreandGiles.com and will ship next month.