MOOSE KNUCKLES MOVES FORWARD INTO THE FUTURE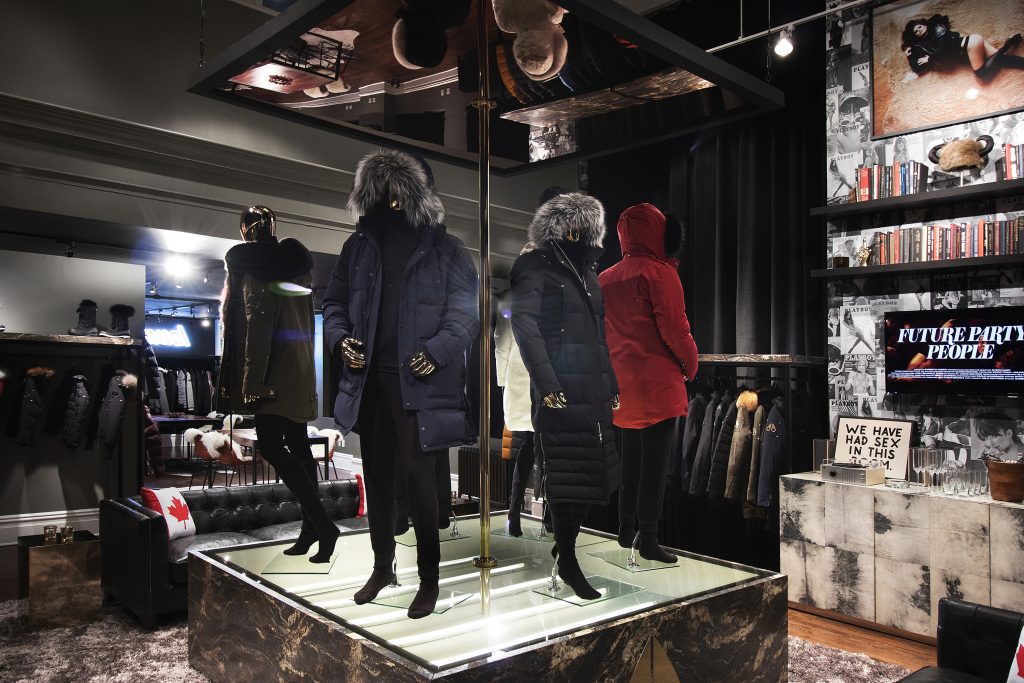 The minute you walk into Canadian outerwear company Moose Knuckles' Bryant Park showroom, greeted by a large stuffed bear and a blazing neon sign with the words "Sorry Not Sorry," you're immediately aware that this decade-old company is definitely a bit "new guard."
And then you're greeted by Steph Hoff, a dynamo in a t-shirt that displays her many tattoos, and you know she's no ordinary creative director. Having joined Moose Knuckles last year — after an already impressive career that has spanned content marketing, new media, creative production, branding and trend forecasting for such companies as Aritzia, Topshop, and Hudson's Bay Company — Hoff (who recently moved to New York from her native Toronto) is determined to make Moose Knuckles a household name in America, as well as internationally. She's just doing it on her own terms.
While the company's products are often sold in the same places as such as other Canadian brands as Canadian Goose and Arcyteryx, Hoff says her company as its own identity. "Moose Knuckles is unapologetic in the pursuit fun," she notes. "We don't take ourselves too seriously, and that attitude really sets us apart from our competitors" To prove her point, she walks me over to the showroom's well-stocked (and well-used) bar and runs the company's sexy new digital campaign, which will debut later this year across numerous media channels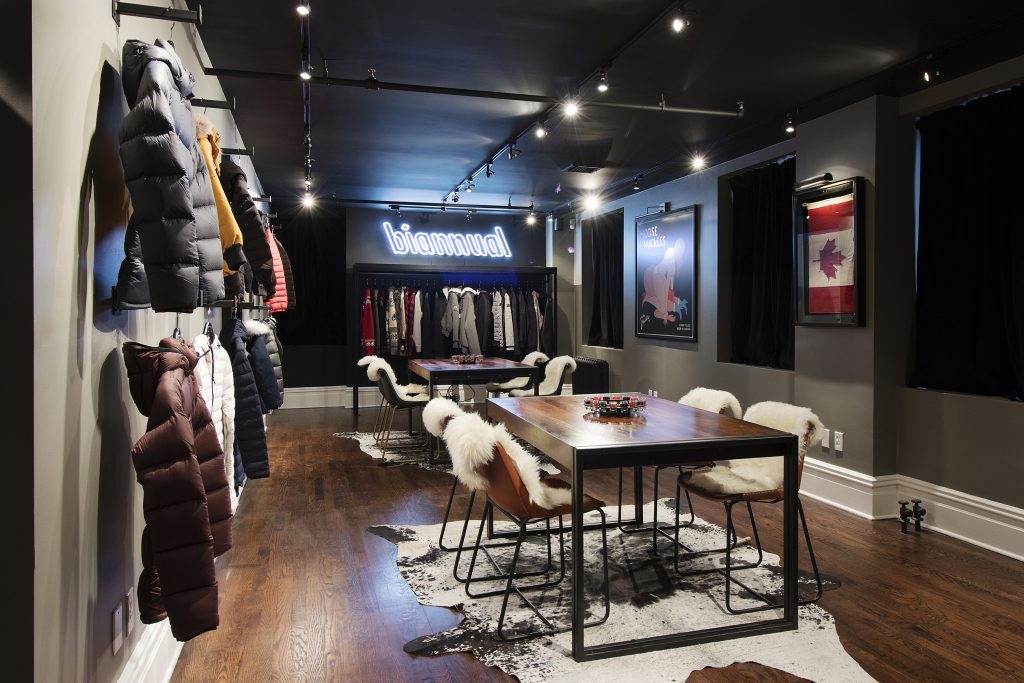 But as much as sex sells, so does luxury and quality – which is one reason the brand is adding Neiman Marcus to its stable of retailers, along with additional doors at Saks Fifth Avenue.  Many of the company's new coats, for both men and women, have real fur trim, and there's a spectacular coat with a mink lining. And the whimsical Moose Knuckles logo that appears on every garment can be found in 17 different treatments, including 14K gold. Customers, asserts Hoff, are not put off my price points that can top four figures.
While many of these same coats have enough down filling that their wearers could probably survive in Antarctica, Hoff is also positioning Moose Knuckles as more of a collection-oriented brand. Never one to stop innovating, Hoff is also expanding the line in a variety of ways – from lighter-weight puffers for next fall, to more sweaters and soft-goods, a spring/summer collection that includes rain gear and a bit of swimwear, and even a line of footwear.
And then there's the biggest "innovation" of all – Moose Knuckles will open its first retail store later this year, which is still in the developmental stage. "All I know is that it's going to be really fierce," she says with a smile.