MPG SPORT DEBUTS MULTI-FUNCTIONAL FALL COLLECTION AT FASHION WEEK PRESENTATION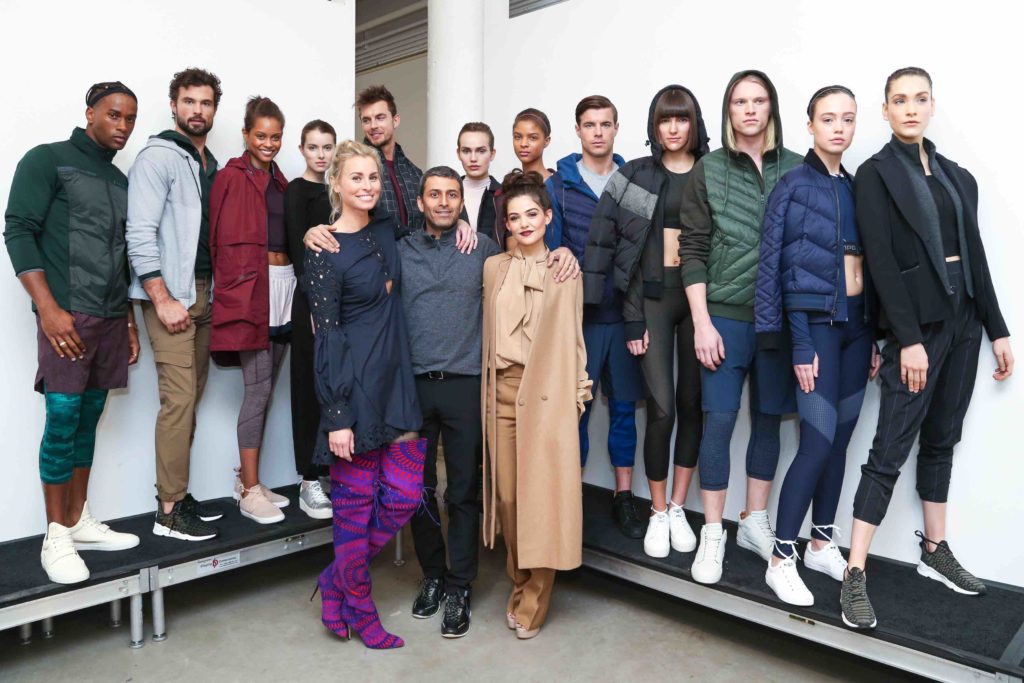 Streetwear and athletic apparel brand MPG Sport unveiled its men's and women's fall/winter 2017 collection on February 13 at a presentation during New York Fashion Week.
MPG CEO Ash Modha was on hand to walk press, buyers, and other notable attendees through the new line filled with items to address all aspects of its customer's lives.
During the 30 year history of the brand, it has evolved from a specialty purveyor of iconic flag-inspired fashions promoting global unity to an established collection of ever-expanding ready-to-wear and activewear, Mondetta Performance Gear (MPG).
The brand's men's collection from MPG Sport welcomes an innovative conceptualization of what "lifestyle" wear truly means today. Structure and expert tailoring combine to offer multi-purposed pieces perfect for the various appeals of day-to-day life.
Heathered navy, hunter, grey and aubergine are accented with pops of jade. The collection makes a strong statement with its outerwear offerings, and boasts fabrications with hidden assets such as moisture-wicking and reflective properties.
Footwear for the showing of the fall/winter '17 collections from MPG were provided by ASH and Steve Madden.
Editor's Note: If you missed out on this presentation and MRket New York, visit the MPG Sport booth at Project Las Vegas next week.